Paid sick leave sought for workers in Seattle
When you're sick, staying home is the responsible thing to do. This is particularly true when you work in industries where you handle and serve food or provide health care services. But in Seattle, an estimated 190,000 workers don't get paid sick days and therefore can't afford to do the right thing and stay home. And sure enough, they tend to work in the restaurants, grocery stores, medical centers and other service-oriented jobs that involve interacting with the public.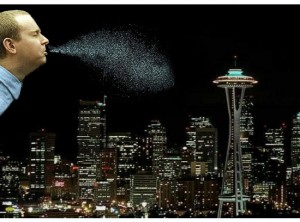 Voters and public officials in a Milwaukee, San Francisco and Washington, D.C. have taken action to address this problem and promote healthy and safe work environments by establishing standards for paid sick days in their cities — and Seattle could be next.
The Seattle Coalition for a Healthy Workforce, which includes business, faith, labor and other constituencies, will formally kick off its campaign for citywide paid sick leave ordinance at a community forum this Wednesday, May 11 from 5 to 7 p.m. at University Christian Church, 4731 15th Ave. NE. City council members — who have all been invited to Wednesday's forum — will consider legislation sponsored by Councilmember Nick Licata that establish minimum requirements for paid sick leave for all employees in Seattle.
Some business lobbying groups oppose the proposal. Anthony Anton, CEO and President of the Washington Restaurant Association, says it would kill jobs and unduly harm restaurants, which operate on slim profit margins. He says restaurant can and do routinely "switch shifts" so employees can stay home when their are sick.
But do they? A survey conducted last year found that two-thirds of restaurant employees admitted to working while ill. A 2011 study conducted in nine states found that one in eight restaurant workers has come to work at least twice in the past year while suffering from vomiting or diarrhea.
Here is the coalition's proposal to ensure everyone working in Seattle has paid sick days:
In companies with fewer than 10 employees, employees accrue 1 hour of paid sick time for every 30 hours worked – up to 40 hours maximum, unless the employer sets a higher limit.
In companies with 10 or more employees, employees accrue 1 hour of paid sick time for every 30 hours worked – up to 72 hours maximum, unless the employer sets a higher limit.
In companies with more than 1,000 employees that use PTO ("Paid Time Off" that combines, for example, vacation and sick time), employees must accumulate leave equivalent to at least 1 hour for every 15 hours worked – and half the time must be available for paid sick time.
Employers can require up to a 90-day waiting period before new employees can use paid sick time. Existing paid leave policies that provide an equivalent amount of leave for the same purposes do not have to be modified. Employers are not required to "cash out" unused paid sick leave when someone leaves employment.
Employees must make a good faith effort to provide notice and schedule use of sick time, when the need for leave is foreseeable, in order to not unduly disrupt employer operations.
For more information, attend Wednesday's forum or visit SeattleHealthyWorkforce.org.
Short URL: https://www.thestand.org/?p=691
Posted by
David Groves
on May 9 2011. Filed under
LOCAL
. You can follow any responses to this entry through the
RSS 2.0
. Both comments and pings are currently closed.