IUOE will take EGT jobs, Half-American jet order, Gregoire's choice…
---
LOCAL
► In today's (Longview) Daily News — Oregon-based operators' union will accept jobs at EGT terminal — Unionized operating engineers said Tuesday they will take 25 to 35 jobs at the EGT Development grain terminal, sparking a possible battle with union longshoremen who say the jobs should be theirs. IUOE 701 Business Manager Mark Holliday: "Local 701's members are trained to operate and maintain the EGT facility. Many of those jobs will go to Local 701's members living in Longview and the surrounding areas." ILWU, which has worked at all West Coast grain terminals since 1934, has argued the jobs should go to its Longview-based Local 21 under terms of its contract with the Port of Longview. An ILWU spokeswoman said the union was disappointed to see the union operating engineers acting "in collusion" with EGT and General Construction Co.
---
BOEING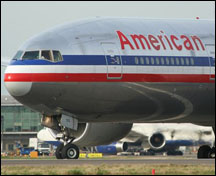 ► In today's NY Times — Jet order by American is a coup for Boeing's rival — American, based in Fort Worth, Texas, said that it planned to acquire 260 of the Airbus A320 aircraft and 200 Boeing 737s — half of which will be equipped with a new, more fuel-efficient engine. The move represents a clear commitment by Boeing to revamp its best-selling 737 with new engines, rather than develop an all-new version of the plane — a strategy that until now it had said most of its customers preferred.
UPDATE: See today's statement from Machinists Union District 751 President Tom Wroblewski on the American Airlines order.
► In today's (Everett) Herald — Order news could determine future of 737s — Analyst Scott Hamilton suggested that Boeing will log the orders for its existing 737 but will give American the option to convert to an updated version of the 737 once Boeing's board gives the OK on that re-engined plane in August. Boeing has been contemplating whether to re-engine its Renton-built 737 or to come out with an all-new replacement. Hamilton believes Boeing will do both.
►At Huffington Post — Boeing complaint: Republicans introduce bill aimed at gutting NLRB — House Republicans introduced a bill Tuesday afternoon aimed directly at scuttling a controversial complaint issued by the National Labor Relations Board against Boeing. Called the Protecting Jobs from Government Interference Act, the bill would prohibit the labor board from ordering any company to "close, relocate, or transfer employment under any circumstance," severely weakening the board's ability to enforce labor law.
---
STATE GOVERNMENT & POLITICS
► At Washington State Wire — Business teams with labor, enviros to defeat Eyman's anti-tolling measure — Business, labor and environmentalists making common cause in their campaign against Initiative 1125, calling their effort Keep Washington Rolling.  On board so far is the Washington Roundtable, the Washington State Labor Council, the Washington Transportation Choices Coalition, and Futurewise, an environmental land-use coalition.
► At Publicola — The Democratic Disappointment — Sen. Lisa Brown on Gov. Chris Gregoire: "With respect to workers' comp, she made a choice, and she made that choice in consultation with Boeing and the business community…"
► At TheOlympian.com — PEBB voting Wednesday to raise state worker health costs — The Public Employees' Benefits Board is voting on a package of proposals that is going to formally drive up state employees' health care costs next year. Workers in two dozen unions are bound by health-care agreements that require them to pay 15% of base premiums in January, up from 12%. But other out-of-pocket costs are in the offing, too — including new $100 co-pays for Group Health participants who get MRIs, CTs, PET scans and the like.
► At insurance.wa.gov — Health insurance rates now public — Under a new law approved this year, rate requests filed for individual and small employer health plans are now public. The complete filings received since July 1 are at www.insurance.wa.gov. Several insurers filed rate requests prior to July 1, but have voluntarily made their filings public. They include: Asuris Northwest Health, Kaiser Foundation Health Plan, and Regence BlueShield.
EDITOR'S NOTE — Hey, I don't see Premera on that list.
► In today's (Everett) Herald — Panel meets to craft transportation funding plan for voters — Political forces from throughout the state began Tuesday to craft a plan for making billions of dollars of improvements in transportation in the next decade — and getting voters to agree next year to pay for them all. Gov. Gregoire and 27 leaders of government, business, construction, labor, environmental groups and transit agencies met for four hours for the inaugural gathering of the Connecting Washington Task Force.
► In today's Seattle Times — Ferry fares could rise 2.5% in fall — Fares on Washington State Ferries would increase 2.5% on Oct. 1 and another 3% next May under a proposal by the state Transportation Commission, which sets ferry fares.
---
CAREENING TOWARD THE CLIFF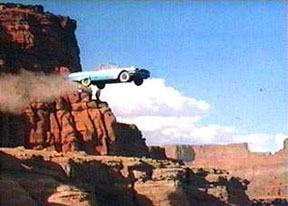 ► In The Hill — Obama hails 'Gang of Six' plan to $3.7 trillion –The proposal won quick support from key senators in both parties and from Obama, who hailed the framework as "good news." The reaction to the plan was much cooler in the House, where Speaker John Boehner's (R-Ohio) office said it appeared to fall short of House GOP goals. About 74% of the deficit-reduction target would come from spending cuts, and 26% from raising new tax revenues, according to the plan's authors. The plan, which leaves most decisions up to committees of jurisdiction, would call for raising more than $1 trillion in new tax revenues by ending special tax breaks and shelters. It would be scored as a tax cut since it eliminates the alternative minimum tax.
► In The Hill — House GOP passes ill-fated 'cut, cap & balance' bill — House Republicans, on a 234-190 party line vote Tuesday, approved an ambitious but legislatively ill-fated plan to enact deep spending restraints that could clear the decks for a compromise over the debt limit. (No one among Washington's delegation crossed party lines on the vote.)
► In today's Washington Post — Federal workers will take hits in any deal — Even the best-case scenario of Congress and the White House agreeing on a plan to raise the debt ceiling would have federal employees taking a hit through whatever medicine is prescribed for Americans in general, in addition to money-saving measures aimed directly at the federal workforce.
---
NATIONAL
► In today's Washington Post — Corporate America's chokehold on wages (Harold Meyerson column) — If you're wondering why American consumers are still flat on their backs, rendering the economy similarly supine, the answer is both fundamental and simple: It's not just that so many of them are unemployed. The ones who are employed are also underpaid. In America, we just look the other way as the power of workers to claim their share declines. It's not, strictly speaking, theft. But it has brought our economy down just the same.
► In The Hill — Trade groups press NLRB to slow down union election rule change — Several trade groups argued that the NLRB should slow down the new union election rules, if not scrap them altogether.
EDITOR'S NOTE — Just like a union election! Delay, delay, delay… until you can get rid of the people who support it. In this case, the Obama administration.
► At TPM — Wisconsin Democrat wins recall election in landslide — Incumbent state Sen. Dave Hansen easily beats a Republican activist, 69%-31%. On Aug. 9, general elections will be held in six races targeting incumbent Republicans, and on Aug. 16, two more races will be held targeting incumbent Democrats. Republicans control the chamber by a 19-14 majority, so Democrats hope to gain a net three seats and win a majority in a backlash against GOP Gov. Scott Walker's anti-public employee union legislation.
► From AP — Minn. governor signs budget, ends shutdown — Minnesota Gov. Mark Dayton signed a new budget Wednesday, ending the nation's longest state government shutdown in the past decade.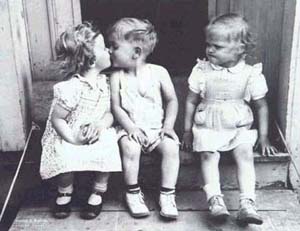 ► At Huffington Post — S.C. governor: Other governors "jealous" of her job creation — South Carolina Gov. Nikki Haley called the media too negative after the AP questioned her claim that 10,000 jobs had been created in the state since she took office. She says regardless of the exact number of jobs, other governors are jealous. An AP analysis revealed some of the 10,000 jobs were announced before she took office and others won't be filled for years. The state has since changed its jobs total to about 9,000 positions, including 4,000 at Walmart.
► Today in The Onion — Labor Dept. crates 20,000 new hobbies for nation's jobless — Many are comparing the federal government's efforts to the Give Them Something Shiny To Look At initiative from 2009, which was a temporary success.
---
The Stand posts links to Washington state and national news of interest every weekday morning by 9 a.m. Make this electronic "clip service" your first stop each morning! These links are functional on the date of posting, but sometimes expire.
---
WASHINGTON IS A UNION STATE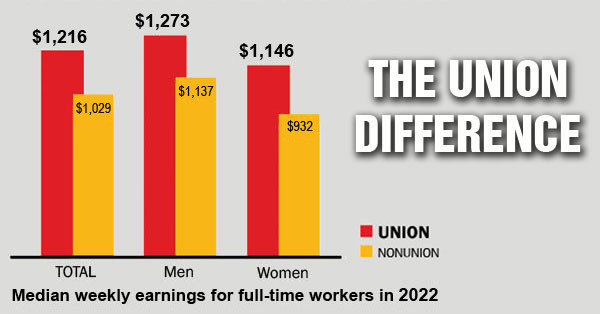 CHECK OUT THE UNION DIFFERENCE in Washington state: higher wages, affordable health and dental care, job and retirement security.
FIND OUT HOW TO JOIN TOGETHER with your co-workers to negotiate for better working conditions and respect on the job. Or go ahead and contact a union organizer today!