More EGT arrests, supermajority suit, debt showdown…
---
LOCAL
► In today's (Longview) Daily News — Seven arrested during union protest at EGT terminal — Law enforcement officials are concerned that union dockworkers are becoming more aggressive after seven were arrested and another was injured Monday morning at the EGT grain terminal at the Port of Longview. ILWU Local 21 blamed EGT for escalating the dispute. One member said "we're not looking for trouble." EGT, which is testing the facility in hopes of getting it ready to handle fall grain shipments, shut down operations Friday after ILWU pickets blocked employees from entering the site. The company resumed work Monday morning after police escorted about 15 to 20 EGT employees (IUOE 701) into the terminal.
Also see The Stand's story posted today — EGT escalates labor dispute in Longview
► At SeattlePI.com — King County Council delays vote on $20 car tab fee — After hearing for nearly three hours from concerned transit riders, the King County Council chose Monday to delay a vote on a proposed $20 vehicle license fee that would save bus service from drastic cuts.
► In today's Seattle Times — Tunnel debate spills into streets — Three weeks before Seattle's vote on the Highway 99 tunnel, the campaign has turned into a street fight about traffic outside the four-lane tube.
---
STATE GOVERNMENT
► In today's Olympian — Suit attempts to kill supermajority tax-hike rule — The League of Education Voters and several House Democrats filed a lawsuit Monday in King County to challenge the voter-approved two-thirds legislative vote requirement for tax increases. They say the limit in Initiative 1053 violates the state constitution and hampers the state's ability to improve its public schools at a time of severe budget cuts.
---
BOEING
► In today's Seattle Times — Reports of production slowdown for 787, next model — Reports based on information from airlines in Australia and New Zealand point to a slowdown in the planned production ramp-up of the 787 Dreamliner and a potential delay in the delivery of the 787-9, the larger version of the Dreamliner that will follow the initial 787-8 model.
► In the Seattle Times — FAA shutdown hinders 747-8's airport certification — The U.S. Department of Transportation said Saturday that the partial shutdown of the Federal Aviation Administration (FAA) that began midnight Friday means the first customers of Boeing's new 747-8 freighter jet won't be approved to land the jet at five U.S. airports.
---
CAREENING TOWARD THE CLIFF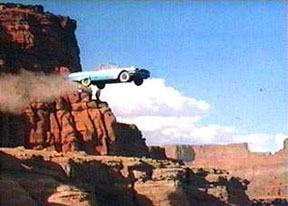 ► In today's NY Times — Showdown nears on debt as Obama warns of crisis — The Democratic-led Senate and Republican-led House on Monday barreled toward a showdown on competing plans to cut spending and raise the debt limit as a resolution to the intensifying crisis remained farther from sight just one week before a possible federal default.
► In today's NY Times — The Republican wreckage (editorial) — President Obama said Americans should be "offended" by this display and that they "may have voted for divided government but they didn't vote for a dysfunctional government." It's hard not to conclude now that dysfunction is the Republicans' goal — even if the cost is unthinkable.
► In today's Washington Post — Frustrated business leaders say impasse slows hiring, investing — Business leaders are becoming exasperated with Washington. And the dysfunction they see in the political system is holding them back from hiring and investing. Their sentiments are reflective of a simmering angst in executive suites and factory floors across the country, a new sort of risk to the business outlook that has emerged not from economic forces per se but from an inability of elected officials to agree on how to deal with them.
---
UNEMPLOYMENT
► In The Hill — Democrats hammer GOP on jobs — Pulling a page from the GOP's 'Where are the jobs?' campaign, the Democrats are asking Republican leaders, 'Where are the jobs bills?' Rep. Joe Crowley (D-N.Y.): "Mr. Speaker, where is the jobs bill? Your caucus ran on creating jobs and yet [there's] not [been] one single bill in 200 days of Congress to create a single job."
► In today's Washington Post — More Americans unhappy with Obama on economy, jobs — More than a third of Americans now believe that President Obama's policies are hurting the economy, and confidence in his ability to create jobs is sharply eroding among his base, according to a new poll.
► In today's NY Times — The help-wanted sign comes with frustrating asterisk — The unemployed need not apply. That is the message being broadcast by many of the nation's employers, making it even more difficult for 14 million jobless Americans to get back to work. A recent review of job vacancy postings revealed hundreds that said employers would consider (or at least "strongly prefer") only people currently employed or just recently laid off.
► In today's NY Times — One way to help the jobless (editorial) — The last thing America's job-seekers need are policies that require them to have a job in order to get a job. Rejecting the unemployed is also bad economics because it casts aside qualified workers who could perhaps perform jobs sooner or better than already employed candidates.
---
NATIONAL
► At AFL-CIO Now — Republican FAA shutdown costs 4,000 jobs, threatens 90,000 — When Republican House leaders forced a shutdown of the FAA last week, they not only forced the layoff of 4,000 FAA workers, they also put at risk nearly 90,000 construction jobs at airports around the country. FAA funding expired after midnight Friday because Republicans blocked temporary funding in an effort to overturn a new rule making union elections among rail and airline workers more democratic.
► In today's Washington Post — Partial FAA shutdown cripples operations for third day — Though planes continued to fly unhindered nationwide, a dispute about service to a handful of tiny airports crippled Federal Aviation Administration operations for the third day Monday, costing the agency an estimated $30 million a day.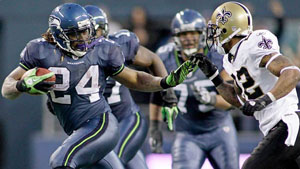 ► At AFL-CIO Now — NFL lockout lifted, players to vote on settlement this week — NFL players, who have been locked out since March 11, will return to work starting this week after the NFLPA Executive Board and the 32 team representatives voted to approve the terms of a settlement with the owners. As players report to team facilities this week, they will vote on the settlement, along with a vote to recertify the NFLPA as a union. The NFLPA renounced its status as a union in March to take legal anti-trust action against the owners' lockout.
► In today's NY Times — Chrysler, UAW open contract talks — Negotiations begin with promises by both sides to reach an agreement that benefits workers, the company and the American taxpayers who bailed out the nation's third-largest automaker.
► In today's NY Times — Recession study finds Hispanics hit the hardest — Hispanic families accounted for the largest single decline in wealth of any ethnic and racial group in the country during the recession, according to a study published Tuesday by the Pew Foundation.
---
The Stand posts links to Washington state and national news of interest every weekday morning by 9 a.m. Make this electronic "clip service" your first stop each morning! These links are functional on the date of posting, but sometimes expire.
---
Short URL: https://www.thestand.org/?p=3388
Posted by
David Groves
on Jul 26 2011. Filed under
DAILY LINKS
. You can follow any responses to this entry through the
RSS 2.0
. Both comments and pings are currently closed.