Supercommittee!™, initiative polling, GOP tax hike…
---
SUPERCOMMITTEE!™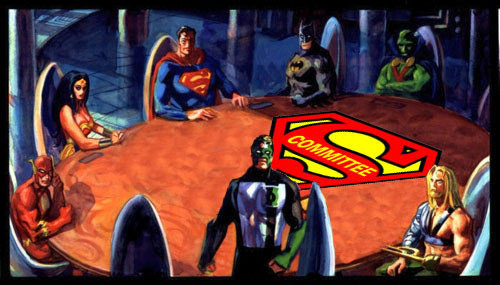 ► In today's Seattle Times — Groups press Murray for listening session on Supercommittee!™ work — The Healthy Washington Coalition, representing low-income, medical, labor and senior-citizen advocates, are asking Sen. Murray to hold a public session to hear their concerns about the future of Social Security, Medicare and Medicaid, according to a copy of their letter obtained by The Times. No word yet on whether the groups will get their public meeting.
► At Politico — The perils of the Supercommittee!™ — A recent event with Rep. Fred Upton (R-Mich.) is an early glimpse of what the 12 supercommittee members could face after they try to slice $1.2 trillion in spending this fall: they'll head home to sell their decisions to voters, many of whom are wary of losing Medicare and Social Security benefits, afraid of seeing their taxes increase — or will be peeved that Congress could not shift the fiscal trajectory of the country. In Upton's case, his approach is to head off the criticism early, warning voters they won't all be happy — and he didn't even want the job in the first place.
► In The Hill — Obama effort to woo independents derailed by debt-ceiling deal — The unpopular debt-ceiling deal has significantly hampered Obama's effort to win over independent voters. Since Democrats were thumped in the 2010 midterm elections, Obama repeatedly has sought to burnish his reputation with independents, often at the sake of his Democratic base. Polls suggest that hasn't worked.
---
SHARED SACRIFICE
► In today's Tri-City Herald — Legislature should review higher ed, government pay (editorial) — in this current, dismal economic climate, the Legislature ought to take a second look at just how much university presidents are making — especially since students this year are facing significant tuition increases at the same time colleges are cutting programs and staff.
► In today's Spokesman-Review — Lawmakers slow to show they'll share in pain (editorial) — As a matter of symbolism, it was a wise political gesture, but most of them have failed to follow through by voluntarily putting their paychecks on the chopping block.
---
ELECTIONS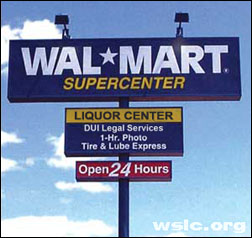 ► In today's Seattle Times — New poll shows voters split on liquor, tolling initiatives — The latest Elway poll suggests a statewide ballot measure aimed at reinstating training requirements for home health-care workers has strong support. But two other measures that would privatize the state liquor system and make it harder to toll highways are on more tenuous ground, with support at 50% and 49% respectively.
► In today's Spokesman-Review — Cash rolls in for, against liquor initiative — This year's ballot measure is shaping up to be another multimillion-dollar fight that will pit Costco against alcohol wholesalers. Also taking sides will be grocery stores, with some big national chains such as Safeway backing the proposal and some regional chains like Rosauers working against it.
► In today's News Tribune — McKenna long on promises, short on details for increased education funding (column by two local teachers) — McKenna is right that as a state we are seriously underfunding basic and higher education. The problem is that in making his campaign pledge (to increase education funding), McKenna is not offering a credible solution to correct the problem.
► At SeattlePI.com — McKenna TV spots: Public service or sneaky politics? (Joel Connelly column) — The sense is that interest groups paying for PSAs prominently featuring the Attorney General are "selling" their favored politician as well as products and causes.
---
LOCAL
► From AP — Six Hanford waste workers quit over drug testing — Six decided to quit rather than submit to drug testing ordered for about 100 workers by subcontractor S.M. Stoller after a baggie of marijuana was found in a building at a landfill.
►  Today's county unemployment news — Clark (13-ish%), Cowlitz (11.3%▼), King (8.6%), Kitsap (7.7%▼), Snohomish (10%▼), Skagit (9.5%▼), Spokane (9%▲), Tri-Cities (7.2%), Whatcom (8.4%▼), Yakima (8.7%▲)
---
HEALTH INSURANCE
► From AP — Survey: Employers consider ending health coverage — Nearly one in 10 midsized or big employers expects to stop offering health coverage to workers once federal insurance exchanges start in 2014, according to a new survey. Studies suggest that some employers, especially retailers or those offering low wages, feel they will be better off paying fines and taxes than continuing to provide benefits that eat up a growing portion of their budget every year.
► In today's Washington Post — Postal Service health benefits decision could have wide impact — If the USPS is successful in its plan to withdraw from the Federal Employees Health Benefit Program (FEHBP), it would have ramifications for the entire federal workforce.
---
NATIONAL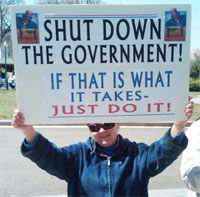 ► In today's Washington Post – Congress heads for another showdown over transportation funding — State transportation officials are fearful that another congressional stalemate next month could shut down highway and transit construction projects nationwide and put thousands of people out of work. Facing a Sept. 30 deadline, officials are mindful of the deadlock that occurred this month over extension of funding for the FAA. That cost an estimated $350 million in tax revenue and led to a partial agency shutdown that put 4,000 FAA employees and tens of thousands of construction workers out of work for two weeks. Both the federal authority to collect the 18.4 cents a gallon in federal gas tax and authorization to spend the revenue on transit and highway projects are due to expire.
► At AFL-CIO Now — Top lawmakers say proposed NLRB election rule ensures 'greater fairness' — Workers deserve a "fair, clear system for protecting their rights and making themselves heard in union elections," four top Democratic lawmakers said in a letter to the NLRB strongly supporting the board's proposed changes in the way elections to form unions are conducted.
---
TODAY'S MUST-READ
► In today's Washington Post — The GOP will raise taxes — on the middle class and working poor (Harold Meyerson column) — Republicans like to complain that Democrats practice "class warfare" and "the politics of division," as House GOP leader Eric Cantor argues. What the Republicans' position on the payroll tax makes high-definitionally clear is their own class warfare on working- and middle-class Americans. Their double standard couldn't be more obvious: Tax cuts for the wealthy are sacrosanct; tax cuts for everyone else don't really matter. Norquist, Cantor, Ryan, Camp, the Wall Street Journal editorialists and the whole Republican crew give hypocrisy a bad name.
---
…AND BECAUSE WE LOVE THE PICTURE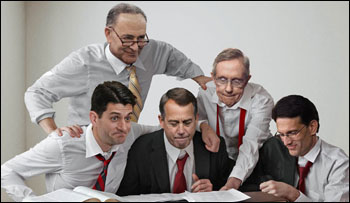 ► In The Onion — Congress to bet the farm on one last big bill — In a stunning emergency session Wednesday, all 535 members of Congress unanimously agreed to pool what remained of their political capital and bet the farm on one final bill: H.R. 2809, a comprehensive and extremely risky plan experts said would either get the nation back on track or send it into a permanent downward spiral. "We put all that political s— behind us," said one congressman. "The personal s—, the ideological s—. None of that matters anymore. It all comes down to this one last make-it-or-break-it showstopper."
---
The Stand posts links to Washington state and national news of interest every weekday morning by 9 a.m. Make this electronic "clip service" your first stop each morning! These links are functional on the date of posting, but sometimes expire.
---
Short URL: https://www.thestand.org/?p=4172
Posted by
David Groves
on Aug 24 2011. Filed under
DAILY LINKS
. You can follow any responses to this entry through the
RSS 2.0
. Both comments and pings are currently closed.