Social Security recipients in Seattle face lockout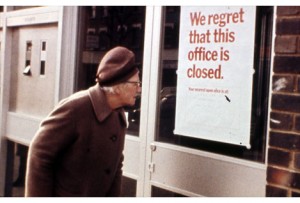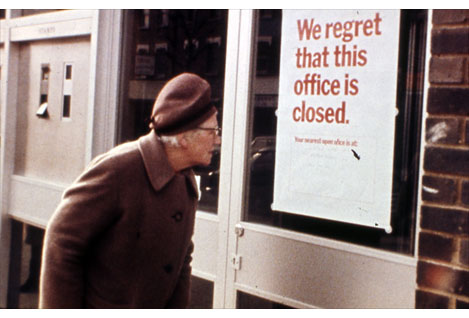 SEATTLE  — Face-to-face service from the Social Security Administration could become a thing of the past in the Seattle area after the SSA recently signed an occupancy agreement that would move employees from two existing field offices in the Seattle area to Seattle's Jackson Federal Building in spring 2012.
"The problem is that this Level 4 security building houses high-risk law enforcement and security agencies, so valid federal or state identification is required to gain entry," said Steve Kofahl, president of the American Federation of Government Employees Local 3937. "Moving the field offices to this building severely impacts the local communities they served and will severely hamper the ability of recipients to have face-to-face service with an SSA representative.  There is no onsite parking, commercial parking in the area is very expensive, and there are very few handicapped parking spaces available around the building."
AFGE also says the move also violates the GSA/SSA Space Allocation Standard public access criteria, and the Department of Justice Vulnerability Assessment recommendation that high-risk and low-risk agencies should not be co-located in federal buildings. This advice was issued after the Oklahoma City Murrah Building bombing.
Community and labor organizations, led by the 35-member Social Security Works Washington Coalition that includes AFGE Local 3937, are leading a campaign to reverse the decision. Many community leaders have pledged their support and said they are appalled that SSA would deny anyone access to face-to-face service.
"Many individuals needing Social Security services, especially homeless or low-income individuals, lack such identification and thus would not be able to gain entry," U.S. Rep. Jim McDermott said in a June 20 letter to SSA Commissioner Michael J. Astrue. "Without entry, they might not be served.  This would be unacceptable."
The Washington State Labor Council Executive Board approved a resolution opposing these field office closures and supporting a continuing robust field office structure.  It calls for resisting cuts in SSA administrative funding to achieve deficit reduction, approval of the president's budget request for fiscal year 2012 to maintain adequate funding and staffing, and legislation to take the agency's administrative funding off-budget since the Trust Funds that are growing each year and fund operations are themselves off-budget.
"This move to the Jackson Federal building in no way helps the agency serve the public better," Kofahl said. "In fact, it severely hampers the ability of Social Security recipients to talk to claims representatives, get their questions answered, and feel at ease with the retirement and disability process.  AFGE and our partners are urging the agency to reverse this decision and to take into consideration what is in the best interests of the American public."
AFGE Local 3937 represents approximately 1,500 SSA employees in Alaska, Idaho, Oregon, and Washington. For more information, contact AFGE Coummications Specialist Christina M. Erling at 202-639-6491.
Short URL: https://www.thestand.org/?p=4350
Posted by
David Groves
on Aug 29 2011. Filed under
LOCAL
. You can follow any responses to this entry through the
RSS 2.0
. Both comments and pings are currently closed.