USPS rallies, EGT, COLA zero, higher health costs…
Today's news links:
---
U.S. POSTAL SERVICE
► In today's Columbian — Postal workers rally outside Herrera Beutler's office — About 60 postal workers from across Southwest Washington rallied outside the Vancouver office of Rep. Jaime Herrera Beutler to urge her support for a bill that would rescue the U.S. Postal Service from crippling budget cuts.
► In today's Mercer Island Patch — USPS supporters hold rally outside Reichert's office — The unions support a bill, H.R. 1351, which would allow pension overpayments in 2011 to be reallocated and transferred to the USPS health benefits fund. It currently has 216 sponsors in the U.S. House, but Rep. Dave Reichert is not listed among them.
► In today's Yakima H-R — Demonstrators call on Doc to help save Postal Service — "Hopefully more people will speak up and we can grab the ear of people like Congressman Hastings," said letter carrier Berneice Jenkins.
► In The Hill — Postal workers push Supercommittee!™ to delay benefits payment — Postal workers appear to be targeting Republicans for a good reason — Republicans so far seem to be considering solutions to the problem that involve significant cost-cutting at the USPS, rather than ways to let the service simply reschedule or rearrange its retiree benefits.
► Also see coverage today in The Stand (including video coverage from rallies in Shoreline and Mercer Island), and at AFL-CIO Now and in the Washington Post.
---
E.G.T. UPDATE
► In today's (Longview) Daily News — County presses federal judge for quicker decision in EGT case — Cowlitz County commissioners asked U.S. District Court Judge Ronald Leighton to expedite a decision in the dispute over union labor at the new EGT grain terminal. EGT sued the Port of Longview in January arguing that its lease does not require the company to hire ILWU workers. The port and ILWU members contend it does. EGT has instead hired members of a Gladstone, Ore.-based operating engineers union. The case is scheduled to go before a jury in April, but the judge is scheduled to hear arguments for summary judgment in the case Friday. He could issue an expedited ruling at that time or continue on to trial.
► Also in the Stand — Here's why Longshore workers in Longview are so angry (Sept. 8)
---
STATE GOVERNMENT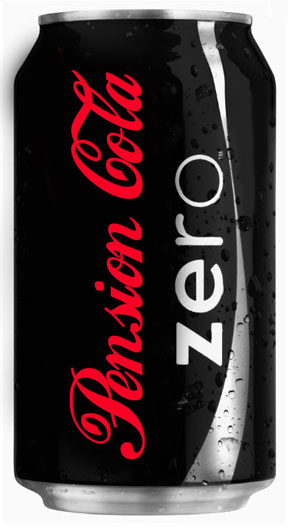 ► In today's Olympian — State retirees plan to sue for return of COLAs –The Retired Public Employees Council, WFSE and WEA plan to sue next month in an attempt to win back the cost-of-living adjustments for 109,000 retirees that lawmakers voted to cut this year. The COLAs were for the Teachers Retirement System Plan 1 and Public Employees Retirement System Plan 1, which have the biggest unfunded liabilities of the state-run pension funds.
► In today's Seattle Times — State's public pensions are among nation's best funded (column by Steve Hill and Theresa Whitmarsh) — Thirteen of the state's 15 plans are fully funded. Only two, known as PERS 1 and TRS 1, closed to new employees more than three decades ago, are currently underfunded.
---
LOCAL
► At SeattlePI.com — Machinists union backs $60 car tabs — The union representing 45,000 active, retired and laid-off Boeing workers has endorsed Prop. 1, the $60 car tab measure on Seattle's November ballot, imposing an annual $60 fee for 10 years on all cars owned in the Emerald City to pay for transportation upgrades. "Our roads are falling apart. More people are looking for faster, reliable transit. Now more than ever, it's critical for our local economy to have a functioning transportation system," said Larry Brown, the Machinists' legislative director.
► In today's Yakima H-R — Radio KDNA chief forging a new direction — With the polished look and patient demeanor of a longtime statesman, former Mexico Attorney General Jorge Madrazo Cuellar is reaching out in the Yakima Valley to learn how the station — which tabs itself "the voice of the farm worker" — can better serve its mostly immigrant audience.
► In today's News Tribune — Tacoma waterfront rules remain divisive — Longshoremen, seafarers, chamber of commerce representatives and other business interests implored the city council to reject the planning commission's recent recommendation to downzone the area's industrial classification.
---
UNEMPLOYMENT
► In today's Wall Street Journal — Unemployment insurance tax hits employers twice — Many states drained their unemployment funds and borrowed from the federal government to cover their share of benefits. Now 27 states collectively owe almost $38 billion. More than $1 billion in interest on those loans is due Friday, and some states are relying on additional taxes to make the payments. Many employers will face a second hit — higher federal taxes — if their states don't pay their loan balances by November.
EDITOR'S NOTE — Here in Washington state, the unemployment fund began the year with a healthy $2 billion, 14-month reserve. So rather than borrow from the feds, the Legislature passed HB 1091, saving employers some $300 million and avoiding a 2011 tax increase. About half of employers are actually paying less this year than in 2010. HB 1091 also included a $25-per-week benefit increase for new claimants, for which retroactive checks went out this week.
► In U.S. News & World Report – 15 stunning statistics about jobs market — 6 million: That's how many workers have been out of work for at least six months and have looked for a job within the last 30 days. They are called the "long-term unemployed." This group accounts for 42% of the total number of unemployed.
---
HEALTH CARE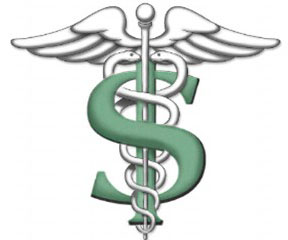 ► In the Washington Post — Health insurance costs shifted to workers, even as premiums surge — Polls suggest (Renton-area CWA retiree Jerri) Wood's concerns are widely shared by Americans, about half of whom are covered by an employer-sponsored health plan. Nearly 70% report being worried about having to pay more for health care or health insurance. Almost a third are "very worried." (Also see an NBC Night News interview with Jerri Wood on the subject.)
► In today's NY Times — Health insurers push premiums sharply higher — Major health insurance companies have been charging sharply higher premiums this year, outstripping any growth in workers' wages and creating more uncertainty for the Obama administration and employers who are struggling to drive down an unrelenting rise in medical costs.
► In The Hill — Supreme Court asked to review challenge to health reform law — The plaintiffs in a multi-state challenge to Democrats' healthcare reform law on Wednesday formally asked the Supreme Court to take up the case during its upcoming term.
► In today's Seattle Times — Well, well: Sims' health-care plan works out (Danny Westneat column) — Because they were implemented by Ron Sims, with the support of the public-sector unions, they were bashed at the time as Big Brother. Now that they appear to be working, why not copy them? Plenty of private companies have wellness programs, and about a third offer financial incentives to join.
---
NATIONAL
► At Politico — Supercommittee!™ operating in secret — On Tuesday, Sen. John Kerry (D-Mass.) encapsulated the attitude of the members of the Joint Deficit Reduction Committee: "I don't want to discuss what we discussed."
► In today's Washington Post — Promoting jobs bill, Obama highlights $60 billion for schools — As he has barnstormed the country to promote the American Jobs Act, President Obama has made the case that spending money now will pay off later for the United States' global productivity and competitiveness. And one of the biggest investments he is proposing comes in education.
► From Reuters — UAW nears OK of GM deal
---
TODAY'S MUST-READ
► From TPM — Poll: 73% support 'Buffett Rule,' including 68% of Republicans — In the first public polling available on the proposal to raise taxes on millionaires advocated by billionaire investor Warren Buffett asked 1,000 registered voters the following: Do you support or oppose ensuring that people who make over a million dollars a year pay the same percentage of taxes or more on their total income as those who make less than a million dollars a year? 73% supported the idea, versus 16% who did not, and 11% who were unsure.
---
The Stand posts links to Washington state and national news of interest every weekday morning by 9 a.m. Make this electronic "clip service" your first stop each morning! These links are functional on the date of posting, but sometimes expire.
Short URL: https://www.thestand.org/?p=5486
Posted by
David Groves
on Sep 28 2011. Filed under
DAILY LINKS
. You can follow any responses to this entry through the
RSS 2.0
. Both comments and pings are currently closed.