Trade votes today, GOP kills jobs bill, The Count…
Today's news links:
---
INTERNATIONAL TRADE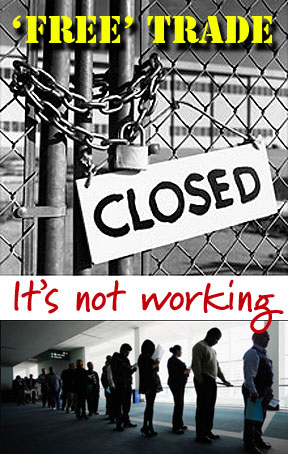 ► In The Hill — Trade deal votes to divide Democrats — Congress is poised to pass trade agreements with South Korea, Panama and Colombia on Wednesday in a series of votes that will divide House Democrats. House Minority Whip Steny Hoyer  predicted that they would garner support from many Democrats, despite strong opposition from some in the caucus.
TAKE A STAND! — Call your representative and urge him or her to vote NO on the Korea, Colombia and Panama trade agreements? Hurry — the vote is today. Call 1-800-718-1008 now. Urge your representative to stop all three unfair trade deals. The Senate also is expected to vote on all three trade agreements today. So please also call your senators at 202-224-3121.
► At Huffington Post — Congress prepares to vote on Colombia deal despite rampant murder of workers — The "action plan" Obama inked with the Colombian government to has done little to stem the bloodshed among local workers. The AFL-CIO has decried the assassinations of 16 more union members since Obama signed the plan.
► In the SF Chronicle — Free trade pacts kill jobs, labor rights (David Bacon column) — President Obama broke one of his campaign commitments last week and put up three free-trade agreements for a vote in Congress. Business interests promise they'll bring us jobs. Experience tells us those promises are worthless.
► In today's NY Times — Senate jabs China over currency policy — A bipartisan cross-section of Congress seems to agree that China manipulates its currency in ways that make it harder for many U.S. manufacturers to compete. Where they cannot find alignment is on how best to address that problem, while maintaining America's relationship with its biggest lender and a major trading partner.
---
OBAMA'S JOBS BILL



► In today's NY Times — Obama's jobs bill turned back in Senate — The vote in favor of advancing the bill on Tuesday was 50-49. (Both Sens. Murray and Cantwell voted "yes.") Two Democrats, Sens. Ben Nelson of Nebraska and Jon Tester of Montana, joined a solid phalanx of Republicans in opposition. After the vote, the president criticized Republicans for balking at a measure that included initiatives they supported in the past.
► In today's LA Times — Democrats plan next step for Obama's jobs package — Democratic begin laying plans to divide the $447-billion package into pieces they hope will be too politically popular to oppose.
► A related story — Congress' job approval ties lowest measured
---
WHICH SIDE ARE YOU ON?

Watch this video of what happened Sept. 21 when protesters supporting ILWU Local 21, including the union's Women's Auxiliary, peacefully protested on railroad tracks to block grain shipments to EGT. At the hands of aggressive police, one grandmother suffered a torn rotator cuff and two protesters who were already restrained are pepper-sprayed and then denied water. (See that day's Daily News coverage.)
---
LOCAL
► In today's Columbian — Hilton, workers' union at loggerheads — The Hilton Vancouver Washington and UNITE HERE, its employees' union, are locked in heated negotiations over salaries and health care. The contract between the Hilton and its workers expired in June, and its union-represented workers are charging that the hotel fails to pay fair wages or provide affordable medical coverage. The union's next planned demonstration will be 7 p.m. Monday at Vancouver City Hall, 415 W. Sixth St.
► In today's Olympian — Weyerhaeuser lease has become key part of local economy (editorial) — The Port of Olympia's lease with Weyerhaeuser has been good for the port, good for the logging industry and good for the economy of South Sound.
► At SeattlePI.com — Gates Foundation's new neighbors: Homeless from shuttered shelters — Tuesday marked the second night of the sleep-in outside the Gates Foundation. The first was attended by nearly 150 people; Tuesday's headcount was about half that.
► In today's Columbian — Vancouver schools OK teachers pact
---
WE ARE THE 99%



► In today's Washington Post — Public ire hits Wall Street, and government — The fledgling Occupy Wall Street protests tap into a deep vein of public animosity toward the country's major financial institutions, one that is on par with the deep negativity aimed at Washington, according to a new poll.
► In today's Seattle Times — Occupy Seattle protesters send list of demands to mayor — Occupy Seattle protesters issued a list of demands to Mayor Mike McGinn Tuesday night on behalf of those who want to spend nights outside City Hall, rather than risk arrest by staying at Westlake Park.
► In today's Columbian — Occupy Vancouver rally scheduled for Saturday — The event is scheduled to begin at noon and continue until 3 p.m., including a march and a rally at Esther Short Park.
► In today's Yakima H-R — Occupy Yakima plans rally on Saturday — It will be at the Millennium Arts Plaza at 11:30 a.m. Saturday.
► Washington's 99% on Facebook: Occupy Bellingham – Occupy Olympia – Occupy Seattle (website) – Occupy Spokane – Occupy Tacoma – Occupy Tri-Cities – Occupy Wenatchee – Occupy Yakima
► In The Nation — Major unions endorse Wisconsin recall drive as 99% solution — Politicians of both parties are taking hits from the "Occupy Wall Street" movement for serving multinational corporations and the wealthiest 1% of Americans while neglecting the other 99%. The list of offending officials is long. But if there is a poster boy for anti-worker, anti-labor, anti-community and anti-democracy policies, it has to be Wisconsin Governor Scott Walker.
---
NATIONAL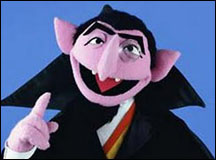 ► In The Hill — Deficit Supercommittee!™ is not yet at square one — The congressional Supercommittee!™, tasked with reducing trillions of dollars from the nation's record debt, can't agree on how to count. Negotiations within the 12-member panel have been slowed down by an intense debate over the basic question of how to count the savings from any potential deficit-reduction deal.
► In today's NY Times — Chrysler is last to reach deal with UAW — They reached a tentative agreement Wednesday on a new four-year labor contract that calls for 2,100 additional jobs in the United States, the union said.
► From AP — With no labor deal, NBA cancels first two weeks of season — Saying he was sad and sorry, NBA Commissioner David Stern canceled the first two weeks of the season after players and owners were unable to reach a labor deal to end the lockout. Now ushers, security personnel, parking lot attendants, concession workers, restaurant employees and others all stand to have their hours cut or join the country's 14 million unemployed.
---
TODAY'S MUST-READ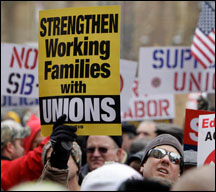 ► From Bloomberg — New South battles old poverty as Right-to-Work promises fade — Today, South Carolina is one of the most impoverished states in the nation, becoming the seventh poorest in 2010 from 11th in 2007, according to recent U.S. Census data. Its percentage of residents living in poverty shot to 18.2 percent from 15 percent in that period. In downtown Spartanburg, near- empty Morgan Square features a used clothing store and two pawn shops. South Carolina and other southern U.S. states topped the nation's poverty rankings, a sign of trouble in the so-called New South known for its growth and ability to lure employers with laws restricting union organizing. The South was the country's only region with an increase from 2009 to 2010 in both the number of poor and their proportion of the population, the census said.
---
The Stand posts links to Washington state and national news of interest every weekday morning by 9 a.m. Make this electronic "clip service" your first stop each morning! These links are functional on the date of posting, but sometimes expire.
Short URL: https://www.thestand.org/?p=5950
Posted by
David Groves
on Oct 12 2011. Filed under
DAILY LINKS
. You can follow any responses to this entry through the
RSS 2.0
. Both comments and pings are currently closed.