Costco's all in, Boeing speeds up, Jaime spotted…
---
ELECTION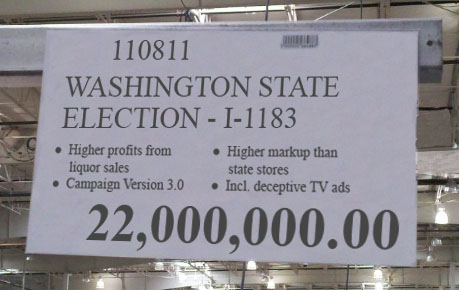 ► UPDATE: Today from the Seattle Times  — Costco's $22 million sets record for initiative spending — Costco Wholesale has dumped another $8.9 million into its liquor privatization initiative, bringing its total contributions to I-1183 to more than $22 million, according to the Public Disclosure Commission. That shatters a state record for the most money spent by a single donor on an initiative.
► At SeattlePI.com — Karl Rove comes to town to support Rob McKenna — About 150 Democratic activists, gathered across from the GOP fundraiser at the Bellevue Westin, chanting: "Hey hey, Ho ho, Karl Rove has got to go." And a 21st century slogan: "Occupy the vote."
---
BOEING
► In today's Seattle Times — Constantine forms alliances to land 737 MAX — To convince Boeing that the new version of 737 jets should be assembled in King County, local leaders want to show a united front. County Executive Dow Constantine will announce Wednesday an alliance of local government, business, education and labor officials trying to nab the 737 MAX, a re-engined version of Boeing's workhorse jet.
► In today's Seattle Times — Boeing building 737s at faster pace — Boeing has begun building the first single-aisle 737 at the program's new production rate of 35 airplanes a month, up from the previous 31.5 airplanes a month. To meet burgeoning worldwide market demand for single-aisle jets, the 737 production rate will increase to 38 airplanes a month in the spring of 2013 and to 42 airplanes a month by the summer of 2014.
► In today's (Everett) Herald — Cantwell to hold aerospace jobs hearing in Seattle — Sen. Maria Cantwell will hold a field hearing Monday, Oct. 24 on aviation training needs and challenges. It will begin at 10 a.m. in the Museum of Flight, 9404 E. Marginal Way S.
---
JAIME SPOTTED!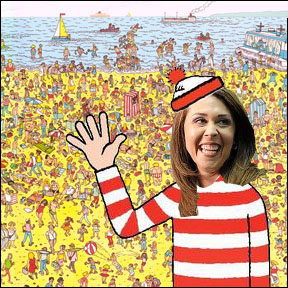 ► In The Hill — Rep. Jaime Herrera Beutler holds hush-hush Town Hall — Rep. Jaime Herrera Beutler (R-Wash.) asked a local paper not to publicize her town hall meeting out of concern that it would attract protesters. One of her staffers contacted The Chronicle to invite them to cover a town hall meeting. However, the office requested that the newspaper not announce the details in advance of the town hall. Herrera Beutler faced a loud and divided crowd in a town hall meeting in May 2011. The meeting involved hostile questioning on her vote on the Paul Ryan budget plan and her views on the federal debt limit.
ALSO SEE — Where's Jaime? Rep. Herrera Beutler avoids her constituents (The Stand, Aug. 31)
► In today's Columbian — Politician didn't want event touted — About 24 people attended her community "coffee" Monday. On Friday, The Chronicle in Centralia received a phone call from Herrera Beutler staffer informing the newspaper of the meeting and inviting them to cover it, but asking that a meeting announcement not be placed in the paper.
---
IMMIGRATION
► In today's Seattle Times — E-Verify bill opens new front in debate over immigration — E-Verify is at the center of debate in Congress, where lawmakers could make the now-voluntary program mandatory for employers across the country. Gov. Chris Gregoire says expansion would worsen an already dire shortage of farmworkers in Washington state.
► In today's Wenatchee World — Orchards appeal for picker help — Late harvests of multiple crops have the seasonal work force stretched thin and skilled orchard workers — perhaps hundreds of them — could be needed to keep prime fruit from freezing on the trees.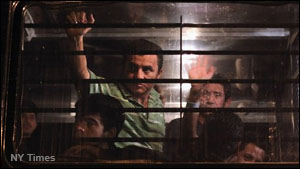 ► In today's NY Times — Latinos said to bear weight of deportation program — The Obama administration's deportation program has led disproportionately to the removal of Latino immigrants and to arrests by immigration authorities of hundreds of U.S. citizens, according to a report by two law schools. The report also found that about a third of around 226,000 immigrants who have been deported under the program had spouses or children who were U.S. citizens, suggesting a broad impact from those removals on Americans in Latino communities.
► At TPM — Obama administration sets record for number of illegals deported — U.S. Immigration and Customs Enforcement deported more illegal immigrants in fiscal year 2011 than in any other year in its history, the agency announced Tuesday.
---
NATIONAL
► At TPM — Americans support Occupy Wall Street –New data shows that 59% of Americans agree with the Occupy Wall Street protesters, while 31% say they disagree and 10% said neither. Americans also supported a surtax on millionaires, a proposal by Democrats to fund possible jobs legislation, by a huge 68% – 27% margin, consistent with other polling on the issue.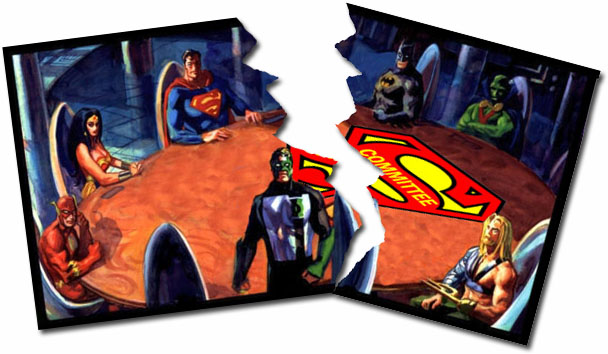 ► In today's NY Times — Supercommittee!™ may need push, lawmakers say — With just five weeks until its deadline, the secretive Congressional Supercommittee!™ seeking ways to cut the federal deficit is far from a consensus, and party leaders may need to step in if they want to ensure agreement, say people involved in the panel's work.
► In today's LA Times — Social Security to hand out first raises since 2009 — Some 55 million Social Security recipients  will get a raise in January — their first increase in benefits since 2009. It's expected to be about 3.5%.
► In today's NY Times — UAW members approve 4-year deal with Ford
► In today's Washington Post — The silence of the elites (Katrina vanden Heuvel column) — The chances of a descent into depression are growing, yet most of Washington remains clueless, and the silence of the financial elites is deafening.
---
The Stand posts links to Washington state and national news of interest every weekday morning by 9 a.m. Make this electronic "clip service" your first stop each morning! These links are functional on the date of posting, but sometimes expire.
Short URL: https://www.thestand.org/?p=6198
Posted by
David Groves
on Oct 19 2011. Filed under
DAILY LINKS
. You can follow any responses to this entry through the
RSS 2.0
. Both comments and pings are currently closed.