I-1125 'too costly,' state GOP might deal, national GOP won't…
---
ELECTION
► At SeattlePI.com — State Treasurer raise profile, criticizes Eyman's I-1125 — "As State Treasurer I rarely take positions on initiatives:  But Tim Eyman's Initiative 1125 is just too costly to ignore," State Treasurer Jim McIntire says in the latest ad from Keep Washington Rolling.
---
STATE GOVERNMENT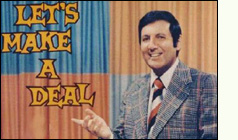 ► In today's Tri-City Herald — Those affected by health care cuts talk to legislators — At least one Republican in the Legislature is willing to consider voting in favor of a tax increase if it means avoiding life-threatening cuts to services for people with developmental disabilities. GOPS Reps. Walsh, Nealey, Haler and Klippert and Sens. Delvin and Schoesler heard pleas from about 150 people with developmental disabilities, their families and their advocates at a forum in Pasco. Walsh said she could support a 1-cent increase in the state's sales tax, adding she thinks she isn't alone among her party members, if Democrats would be willing to offer concessions and vote in favor of some Republican policies.
► From AP — State eyes possibility of cutting school buses — Gov. Chris Gregoire doesn't want to see the state stop spending money to get kids to school, but the $220 million idea of eliminating state dollars for school bus service was included on list of possibilities she sent to the Legislature to help deal with a $2 billion budget shortfall. Washington would be the first state to take such a drastic measure.
► In today's Columbian — Mayors call Gregoire's proposed cuts 'intolerable' — Five Clark County mayors have added their voices to a growing statewide cacophony urging Gov. Chris Gregoire to scrap plans to eliminate state-shared revenue from liquor sales.
► In today's (Everett) Herald — Some Monroe prison employees say changes have improved safety — It's not so much recent equipment upgrades, such as pepper spray or an emergency alarm button on his radio microphone. It's more the changes in procedures that have taken root since fellow corrections officer Jayme Biendl was killed in the prison chapel, they say.
► In today's Yakima H-R — Alex Deccio remembered as 'a man on a mission'
---
JOBS
► Today at AFL-CIO Now — Economy adds just 80,000 jobs — The U.S. economy added just 80,000 jobs in October, at a time when nearly twice that number is needed each month just to keep up with the influx of new workers.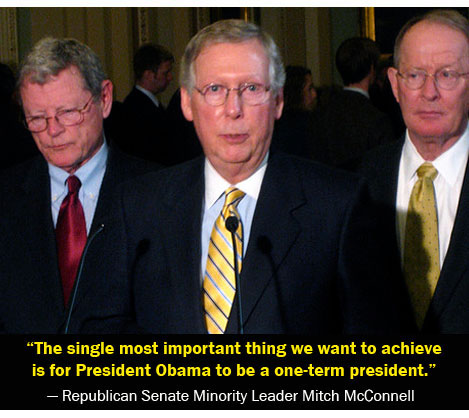 ► At AFL-CIO Now — Senate Republicans kill Rebuild America Act — For the third time in a month, Senate Republicans killed legislation which would have put hundreds of thousands of Americans back to work. The 51-49 vote (with Sens. Cantwell and Murray both voting "yes") fell well short of the 60 votes needed to break the GOP filibuster against the jobs-creating Rebuild America Act, investing $50 billion to repair and rebuild the nation's roads, rails and airports, establishing a national infrastructure bank to fund a broad range of projects, and asking millionaires and billionaires to pay their fair share.
► In today's NY Times — Putting millionaires before jobs (editorial) — Not a single Republican supported the bill because it would pay for itself with a 0.7% surtax on people making more than $1 million, raising about 345,000 taxpayers' bills an average of $13,457. Protecting that elite group — and hewing to their rigid antitax vows — was more important to Senate Republicans than the thousands of construction jobs the bill would have helped create, or the millions of people who would have used the rebuilt roads, bridges and airports.
► At Huffington Post — Jobless protesters Occupy Sen. McConnell's Office — Roughly 30 jobless protesters from D.C. neighborhoods occupied Senate Minority Leader Mitch McConnell's office, saying they wanted to talk to him about jobs. But he was busy at the Capitol Building, where he led Republicans in blocking a $60 billion infrastructure jobs bill.
---
SUPERCOMMITTEE!™
► At TPM — Supercommittee!™ Dems, GOP differ on jobs — How much spending is needed to give the weak economy a much-needed boost? The Dems' plan includes about $300 billion. The Republicans include $0.00. The GOP plan contained about $2.2 trillion in cuts — well over the $1.2 trillion required of the Supercommittee!™. That left the Republicans ample room to include many kinds of near-term growth measures, but they picked none.
► In today's Bellingham Herald — Dicks, Smith, Larsen urge Supercommittee!™ to think big –They join a bipartisan group of House members urging the panel to deliver a $4 trillion deficit-reduction package by Nov. 23, and urge that "all options" get considered, including both spending cuts and tax increases.
---
OCCUPY AMERICA
► At AFL-CIO Now — Rallies call for Robin Hood tax on Wall Street — More than 1,500 rally in D.C. to support of a financial speculation tax on banks and financial institution to create jobs and rebuild the economy that Wall Street broke. Actions are also scheduled in Los Angeles and San Francisco.
► In today's Seattle Times — A jobless Renton worker makes the case for the 99% (by Susan Wilkinson) — You hear lots of talk asking what the protesters want. I'm just one protester, but I can tell you what I want: I want a system where the vast chasm between CEO salaries and workers' salaries is narrowed. Where people can get jobs doing the work that needs doing in our communities. Where jobs pay a living wage, and where banks and Wall Street are under our control instead of the other way around. Most of all, I want a system where our voices and lives matter.
► Washington's Occupy protests on Facebook: Occupy Bellingham — Occupy Colville — Occupy Everett — Occupy Olympia — Occupy Seattle (website) — Occupy Spokane — Occupy Tacoma — Occupy Tri-Cities — Occupy Wenatchee — Occupy Yakima
---
LOCAL
► In today's (Everett) Herald — Boeing outlines changes, advantages for Boeing 737 MAX — The chief engineer for the new 737 says the Boeing Co. has selected the optimum size for its new engine and will produce the most fuel-efficient and least-costly jet in the single-aisle market.
► In today's (Everett) Herald — State Patrol investigating County Exec Aaron Reardon — Washington State Patrol announced it is investigating his use of public money. The probe focuses on Reardon's spending on out-of-town trips, and the questions were brought to county prosecutors by a member of Reardon's own political party.
---
NATIONAL
► In today's Washington Post — White House budget director: Stop beating up on federal workers –OMB Director Jacob Lew has a message for federal employees: Don't take it personally if you don't get a pay raise soon. But he did say that Washington — and the country — should stop using federal employees as scapegoats in conversations about federal largesse.
► From Time — As Congress squabbles, another shutdown looms — On Nov. 18, the federal government risks running out of funding yet again unless Congress can pass a budget for fiscal year 2012.
► In today's LA Times — Breaking Grover Norquist's spell (editorial) — His grip over the nation's budget will only be loosened if more GOP lawmakers find the courage to defy him and his no-tax-hike agenda.
---
TODAY'S MUST-READ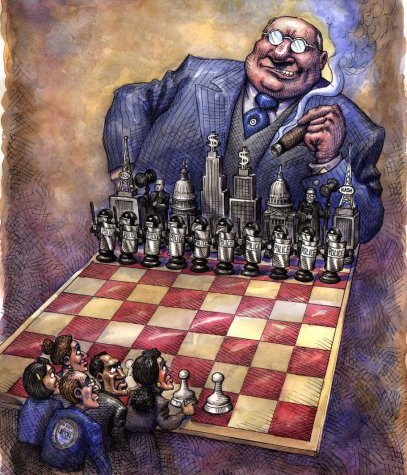 ► In today's NY Times — Oligarchy, American style (Paul Krugman column) — Inequality is back in the news, largely thanks to Occupy Wall Street, but with an assist from the Congressional Budget Office. And you know what that means: It's time to roll out the obfuscators! Whenever growing income disparities threaten to come into focus, a reliable set of defenders tries to bring back the blur. Think tanks put out reports claiming that inequality isn't really rising, or that it doesn't matter. Pundits try to put a more benign face on the phenomenon, claiming that it's not really the wealthy few versus the rest, it's the educated versus the less educated. So what you need to know is that all of these claims are basically attempts to obscure the stark reality: We have a society in which money is increasingly concentrated in the hands of a few people, and in which that concentration of income and wealth threatens to make us a democracy in name only.
---
The Stand posts links to Washington state and national news of interest every weekday morning by 9 a.m. Make this electronic "clip service" your first stop each morning! These links are functional on the date of posting, but sometimes expire.
WASHINGTON IS A UNION STATE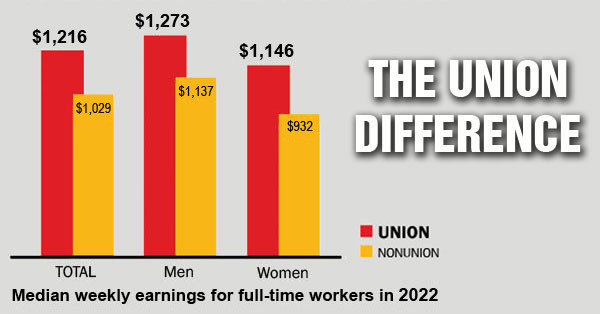 CHECK OUT THE UNION DIFFERENCE in Washington state: higher wages, affordable health and dental care, job and retirement security.
FIND OUT HOW TO JOIN TOGETHER with your co-workers to negotiate for better working conditions and respect on the job. Or go ahead and contact a union organizer today!