Occupy outrage, Boeing + WA, SuperCommittee!™…
---
OCCUPY AMERICA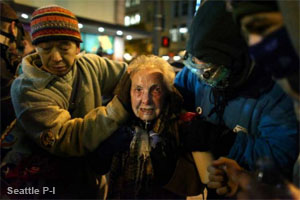 ► At SeattlePI.com — Elderly woman, priest pepper-sprayed during Occupy protest in Seattle — An elderly woman, a pregnant woman and a priest were among those who were pepper-sprayed during a protest in support of the Occupy movement on Tuesday. The demonstrators taking part in a march when the crowd was met by a line of several dozen police officers on bicycles who blocked the way. Tensions mounted until police deployed pepper spray in an attempt to disperse the crowd. Police said six people were arrested, including three — a 17-year-old boy, a man and a woman — for "suspected pedestrian interference."
EDITOR'S NOTE — This is an outrage. Tell Mayor McGinn what you think here or by calling 206-684-4000.
► In today's NY Times — Beyond seizing parks, new paths to influence — Before being driven from their urban encampments, Occupy protesters say they were already trying to broaden their influence, for instance by deepening their involvement in community groups and spearheading more of what they described as direct actions, like withdrawing money from banks, and were considering supporting like-minded political candidates. Some say the crackdowns by the authorities in New York and other cities might ultimately benefit the movement, which may have become too fixated on retaining the territorial footholds.
► At Huffington Post — Warren Buffett: 'My class has won' and 'it's been a rout' — There are reasons for optimism inside the U.S. economy, according to the billionaire investor. Just not for everyone. Winners, Buffett says, include corporations, who have seen good equity returns, as well as the wealthiest American citizens. The losers? The housing market and average American worker.
► From CBS News — 47% of members of Congress are millionaires — It's a status only 1% of Americans enjoy.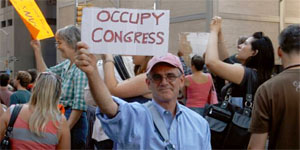 ► In today's Washington Post — Progressives on march to take over Congress (Katrina vanden Heuvel column) — Progressives are on the move once more. Wisconsin lit the spark, as workers, students, teachers and farmers occupied the state's capitol in February and launched recall elections that sobered conservative Republican Gov. Scott Walker and his legislative allies. Occupy Wall Street turned that spark into a conflagration that swept the nation. Last week, in Ohio and Maine and even Mississippi, voters overwhelmingly rejected efforts to trample worker rights, constrict the right to vote and roll back women's rights. These electoral victories have led pundits to wonder whether Occupy Wall Street will imitate the Tea Party and stand candidates for office. But Occupy is a protest movement — one that has transformed the landscape of politics, by forcing the country to face the reality of entrenched inequality and power and address what should be done about it. It will take others to fill the space that it has opened.
► Please watch this. All of it.
---
BOEING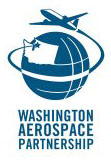 ► In today's News Tribune — So just how are things between Boeing and the state? — Washington gets its aerospace report card today. Expect mostly A's and B's with a couple of C's where the state and its business environment need improvement. That grade card comes in the form of a study by the consulting firm Accenture for the Washington Aerospace Partnership. Gov. Gregoire will release the study at a news conference at 10 a.m. today at Renton Technical College near Boeing's Renton plant. That's where Boeing builds its most popular plane, the 737. And that's where, if the partnership meets its goals, 737 manufacturing will stay for decades to come.
---
STATE GOVERNMENT
► In today's Olympian — Pension costs to rise — Washington recently changed its assumptions for paying for public-employee pensions, a move that means higher costs in 2013 for workers, the state and local governments.
► From AP — Steve Gonzalez appointed to state Supreme Court — Gov. Chris Gregoire has appointed King County Superior Court Judge Steven Gonzalez to the state Supreme Court to replace Justice Gerry Alexander, who retires at the end of the year due to mandatory retirement laws.
---
LOCAL
► In today's Spokesman-Review — Providence eyes cuts — A $61 million budget shortfall has prompted Providence Health Care to seek voluntary layoffs by offering severance pay and cash bonuses. Letters have been mailed to the organization's 8,500 employees, most of whom work at Sacred Heart Medical Center and Holy Family Hospital.
► In today's Peninsula Daily News — Clallam County adds furlough days, cuts $2 million, lays off 15 workers — An earlier proposal to shorten the work week to 37.5 hours has been replaced by a new proposal to close the courthouse for 16 days in 2012 so county employees can take unpaid furlough days.
► From AP — Alaska Airlines technicians ratify contract — The airline says the Aircraft Mechanics Fraternal Association representing its aircraft technicians has ratified a new five-year contract.
---
SUPERCOMMITTEE!™
► In today's LA Times — GOP leaders seek backing for tax compromise — Republican leaders have started laying the groundwork to persuade GOP lawmakers to support a compromise on a tax increase, an issue that has deadlocked a congressional SuperCommittee!™ pressed to come up with a deficit-reduction plan by next week.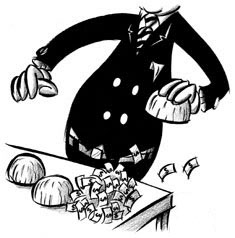 ► In today's NY Times — Another plan for tax cuts (editorial) — Facing an effective deadline at the end of this week for the Congressional SuperCommittee!™ to come up with a plan for cutting the deficit, Republicans have offered an approach that would raise revenues by $300 billion and cut spending by $1.2 trillion. That is the first time party leaders have acknowledged that any new money should be raised to cut red ink. But the proposal is highly deceptive — the main goal seems to ensure even deeper tax cuts for the wealthy — and demonstrates why the committee seems headed toward a deadlock.
► In The Hill — Democrats gain upper hand in negotiations — Senate Majority Leader Harry Reid says Democrats will block Republican efforts to torpedo cuts to the Pentagon should the SuperCommittee!™ on deficit reduction fail. Reid's threat is yet another signal that Democrats are preparing for a SuperCommittee!™ flop, and are largely comfortable with the cuts that would be triggered if there is no bipartisan agreement.
► In today's Washington Post — White House quietly bracing for SuperCommittee!™ failure — Perhaps mindful of the long odds of success, Obama has largely left the negotiations alone, after issuing his blueprint in September for more than $3 trillion in savings.
---
NATIONAL
► In today's NY Times — After $5.1 billion loss, Postal Service predicts weaker 2012 — The USPS is forecasting a record $14.1 billion loss for the 2012 fiscal year as a drop in mail volumes accelerates. The amount of mail delivered by the Postal Service will probably fall about 6% in fiscal 2012, exceeding the drop of about 2% a year earlier, said its chief financial officer.
► In today's LA Times — Pension insurer's deficit hits record $26 billion — The Pension Benefit Guaranty Corp., the federal agency that insures pensions for 1 in 7 Americans, ran the largest deficit last year in its 37-year history.
---
The Stand posts links to Washington state and national news of interest every weekday morning by 9 a.m. These links are functional at the date of posting, but sometimes expire.
Short URL: https://www.thestand.org/?p=7255
Posted by
David Groves
on Nov 16 2011. Filed under
DAILY LINKS
. You can follow any responses to this entry through the
RSS 2.0
. Both comments and pings are currently closed.