EDITOR'S NOTE: This story focuses on what Sen. Graham said and whether it constituted a threat. But does it bother anyone that rather than discuss settling charges in a legal case that the company expects to lose, Boeing went to the Hill and essentially ordered U.S. Senators to make threats to block those charges from being filed? Have we grown so cynical that this type of legislative and judicial malfeasance is accepted as routine and isn't even the focus of the story?!
---
ELECTION REDUX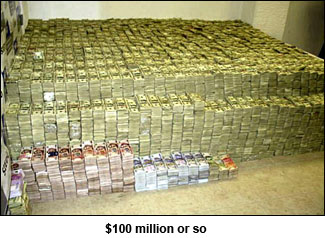 ► In today's Olympian — Initiative votes will hit balancing budget act — Any tax revenue the state stands to gain from Initiative 1183 – the liquor-privatization measure backed by Costco – could be wiped out by a new revenue forecast due Thursday, not to mention a home-care training initiative that adds state obligations without adding revenues to pay for them. Sen. Ed Murray (D-Seattle) said he expects the revenue forecast to drop by "$100 million or so."
► In the Seattle Times — Costco offers job interviews to displaced state liquor-store workers — Costco says it will offer any displaced state liquor-store worker the opportunity to apply for a job at the chain, but notes that workers who want to keep their affiliation with their union might be better off seeking work elsewhere. Costco is nonunion.
► In today's Kitsap Sun — Grocers prepare to enter booze biz — With one possible major exception, most businesses that qualify under the just-passed I-1183 plan to jump in and sell liquor next June. Safeway, Fred Meyer and Albertsons are among them.
► In today's (Everett) Herald — Votes on initiatives raise some new questions — What will the I-1183 campaign do with its leftover $2.4 million? What will Tim Eyman push in 2012? What will the Legislature do about I-1163?
► In the Columbian — New rainy day rules must wait for a solid surplus
► In today's (Longview) Daily News — New port commissioner looks to balance ILWU ties, port interests — Incoming Port of Longview Commissioner Lou Johnson, a longshore union member, faces a big challenge when he takes office — balancing the needs of his biggest supporters with the needs of the port as a whole.
► In The Hill — Dem, union victories show their strength (by Juan Williams) — Thanks in large part to union organizational efforts, more Ohioans came out to vote against S.B. 5 this year than voted for Kasich last year. The shift in the public focus from the Tea Party to the Occupy Wall Street agenda suggests the 2012 elections will center on protecting the middle class. That is why unions stand at the very top of the list of last Tuesday's winners.
---
STATE GOVERNMENT
► In the (Everett) Herald — Superintendents suggest shorter school year as budget fix — In letters and meetings, educators are telling lawmakers that lopping a week off the calendar spreads any reduction more fairly than other money-saving proposals such as reducing the Redistribution of Property Tax Wealth program.
► In the Columbian — State considers Larch — again — for closure — Larch Corrections Center is on the state's potential closure list again, less than a year after the minimum-security prison camp near Yacolt regained its full capacity of 480 inmates.
► In the Spokesman-Review — Budget cuts have public health agencies slashing staff, services –The steady erosion of public health funding and services has spurred a statewide review of how shrinking agencies can adapt to meet the growing needs of communities with fewer dollars.
► From AP — Park pass not raising expected revenue
► From Publicola — 46th District Dems nominate Rep. Frockt for Scott White's seat
---
OCCUPY AMERICA


► Last week from KOMO — Hundreds of UW students, faculty rally for 99% — The protestors are upset about cuts to higher education in past years and those on the horizon in Gov. Chris Gregoire's proposed state budget. They say UW students are the 99% we've been hearing about.
► At MyNorthwest.com — UW students march to Chase bank for Occupy Seattle — People lined up outside of the Chase Bank branch on 45th Street while officers separated them from building. The demonstrators chanted "Banks got bailed out, we got sold out."
► In today's NY Times — Occupy Wall Street protesters shifting to college  campuses — As city officials around the country move to disband Occupy Wall Street encampments amid growing concerns over health and public safety, protesters have begun to erect more tents on college campuses.
► From Reuters — Dozens arrested as police clear Occupy Portland — Authorities had issued an eviction notice, and then moved to empty the camps and fence them off. Many protesters left on their own after the notice, but others chose to stay. More than 50 protesters were arrested.
► At Slog — Occupy Seattle disrupts pro-Occupy Wall Street forum, alienates supporters — Their stunt replaced what was supposed to be an informed discussion of the movement with an uninformative, shout-a-thon about process that consumed most of the evening. They booed opinions they disagreed with and drove supporters out of the building.
► More local Occupy news coverage from Olympia, and Forks!
---
LOCAL
► In the Bellingham Herald — WTA union says Bellingham not spending tax increase as pitched — The local transit union president says the city is proposing to spend less money on bus service than it said it would from the 2010 sales tax increase approved by voters.
► In the Columbian — La Center must restore man's job — The city must reinstate a fired wastewater treatment plant operator and pay him back wages totaling about $40,000 due to a state arbitrator's ruling that the unionized employee was wrongfully terminated.
---
SUPERCOMMITTEE!™
► In today's Washington Post — Growing doubts about reaching a debt deal — The public debate has grown more divisive since both sides laid out their latest offers last week. Negotiators, already under attack from the left, are facing fresh pressure from the anti-tax right. And charges of betrayal are expected to intensify Monday when the House returns from a week-long break, fueling concerns that a deal could emerge from the supercommittee only to die in the House or the Senate.
► From ABC News — Obama tells SuperCommittee™ to 'bite the bullet' — President Obama urged lawmakers today to abandon their "rigid positions" and reach a consensus, warning there are no "magic beans" to solve the deficit problem.
► In the NY Times — The Secrets of the SuperCommittee!™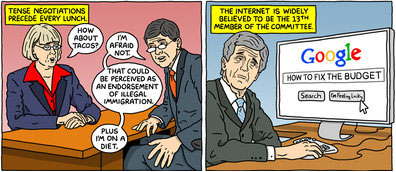 ---
NATIONAL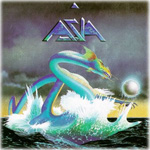 ► From Bloomberg — Obama's Asia trade deal gains momentum –President Barack Obama's push to expand an Asia-Pacific trade accord gained momentum at a summit in Honolulu with agreements from Japan and Canada to join what would be the largest American trade deal.
► In today's Washington Post — White House to announce effort to expand health care workforce — The Obama administration will announce Monday as much as $1 billion in funding to hire, train and deploy health-care workers, part of the White House's broader agenda to bolster the economy.
► In today's NY Times — Vouchers for veterans? (Paul Krugman column) — Mitt Romney's latest really bad idea, unveiled on Veterans Day: to partially privatize the Veterans Health Administration.
► In Sunday's NY Times — After Mitt Romney deal, profits then layoffs — An examination of the Dade International deal, which Romney approved and presided over, shows the unintended human costs and messy financial consequences behind the brand of capitalism that he practiced for 15 years.
► AT TPM — Despite packed agenda, Congress returns to radical balanced budget amendment (by Brian Beutler) — It would constitute a radical policy shift for the country, and threaten key safety net programs as the country ages and the cost of health care soars. It would lead to dramatic swings in U.S. fiscal policy, and at a time of high unemployment, would cost the economy dearly.
► In today's NY Times — On the rise in Alabama (editorial) — From an anti-immigrant backlash, a new civil rights movement is stirring in Alabama.
► In today's NY Times — Felons finding it easy to get gun rights reinstated — Voting rights? Not so much.
---
TODAY'S MUST-READ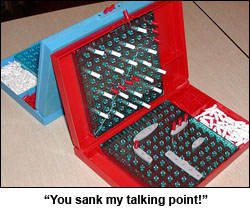 ► In today's Washington Post — Does government regulation really kill jobs? Economists say overall effect minimal — In the face of the country's unemployment crisis, many politicians have portrayed regulations as the economy's primary villain. But data from the Bureau of Labor Statistics show that very few layoffs are caused principally by tougher rules. In 2010, 0.3% of the people who lost their jobs in layoffs were let go because of "government regulations/intervention." By comparison, 25% were laid off because of a drop in business demand.
---
The Stand posts links to Washington state and national news of interest every weekday morning by 9 a.m. Make this electronic "clip service" your first stop each morning! These links are functional on the date of posting, but sometimes expire.