Poverty wages at SeaTac, 777 backlog, Swami DeBolt…
---
PORT OF SEATTLE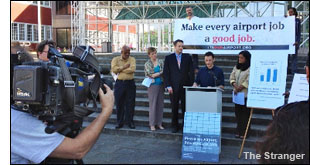 ► At Slog — New report highlights poverty wages at airport — Back in 2004 when a gallon of gas averaged $1.77 at the pump, a loaf of bread cost $0.95, a pound of bacon $3.13, and a gallon of milk $2.79, Paul Jordan earned $10.00 an hour as a skycap at Seattle-Tacoma International Airport. Eight years later gasoline costs about four bucks a gallon, a loaf of bread $1.40, a pound of bacon $4.60, and a gallon of milk $3.50. But Jordan still only earns $10.00 an hour handling baggage.
ALSO at The Stand — Report: Alaska Airlines profits at expense of workers, community
► In today's News Tribune — Maersk signs contract to stay with Port of Seattle— The Port of Tacoma had been recruiting Maersk to return to Tacoma after it left two years ago, but the firm has reportedly signed a contract that will keep it calling at the Port of Seattle for several more years.
---
STATE GOVERNMENT
► In today's Bellingham Herald — Legislature funds local stormwater projects — The legislature restored funding for various water quality projects in Whatcom County, overriding Gov. Chris Gregoire's budget recommendation to zero out funding for them. The state Department of Ecology just released a list of stormwater projects funded by the Infrastructure Jobs Bonds.
► At Crosscut — What Gregoire's late embrace of taxes for education means (by Dick Nelson) — Surprisingly, the business community could be the key to deciding whether the state follows the lame-duck governor's well-spoken advice.
---
BOEING
► From Bloomberg — Boeing says backlog hindering sales — Boeing says that the about 3 1/2-year wait to deliver a new 777 aircraft is crimping sales at a time airlines have made the plane their top choice for ferrying international travelers. Boeing plans to boost production of the wide-body, twin-engine jet from 7 to 8.3 per month by the first quarter of next year.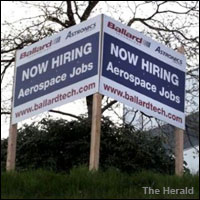 ► In today's (Everett) Herald — Aero-tech firms struggle to find workers — Aerospace workers, both engineers and production employees, have been in demand in recent years as Boeing's commercial airplane business has soared. But the aerospace giant often attracts more experienced workers from companies in the area. And some of the county's larger aerospace companies, like Korry and Aviation Technical Services, pull from smaller ones.
► In today's Spokesman-review — Air Force to rank tanker sites — Fairchild and about 60 other Air Force bases will be scored on criteria such as cost, capacity and environmental concerns to decide which will get the first batch of new Boeing-built air refueling tankers.
---
LOCAL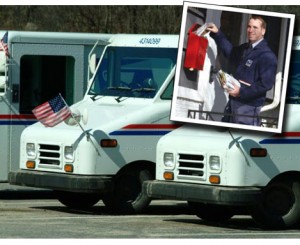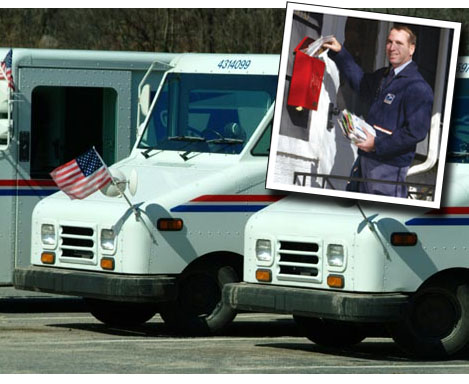 ► In today's News Tribune — Post offices won't close after all — The USPS — prompted by a Senate bill that, if passed by the House, would inject $11 billion more into postal system coffers — appears to be backing away from its doomsday plans for post offices and postal processing facilities nationwide and in Washington. That tentative reprieve would at least temporarily stave off plans to shut down a handful of rural post offices in Thurston and Pierce counties and could even rescue postal sorting centers in Tacoma and Lacey from a planned consolidation with a sorting hub in Seattle.
► In today's Columbian — Arbitration panel mostly denies pay hikes for C-Tran workers — The panel detailed a contract that gives some victories to both parties. But on the key issues of pay and overtime, the panel appeared to side mostly with C-Tran and against ATU Local 757.
► In today's Yakima H-R — Del Monte staying mum on Snokist cannery's future — Del Monte Foods remained noncommittal on whether it plans to operate Snokist Growers' Terrace Heights cannery, which once employed hundreds of workers, after it acquires the assets of the bankrupt Yakima fruit cooperative.
► In today's (Everett) Herald — Reardon's plan to fill county budget gap riles council — Some Snohomish County Council members made their annoyance clear Monday as embattled County Executive Aaron Reardon's finance staff discussed a looming budget shortfall next year of at least $5.5 million.
► In today's Columbian — Vancouver's biennial budget foresees no layoffs
---
ELECTION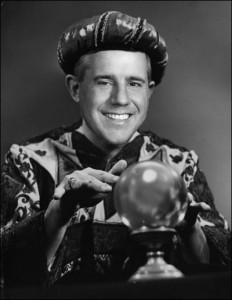 ► At TheOlympian.com — Rep. DeBolt sees GOP gain of 6 to 9 House seats— "I think it is going to be an interesting election. I'm not going to predict we are going to win the majority but I am going to say it's going to be close – closer than it's ever been. I think it's the quality of the candidate,'' said House Republican Leader Richard DeBolt of Chehalis.
► In today's Seattle Times — Democratic Rep. Eddy to co-chair GOP Sen. Litzow's re-election campaign — Rep. Deb Eddy (D-Kirkland) is well known for speaking her mind even when her party would rather she wouldn't.
EDITOR'S NOTE — Note THAT'S bipartisanship!
► In today's Kitsap Sun — Tim Sheldon to seek 3rd term as Mason Co. commissioner — After saying he didn't plan to seek re-election, he made his change of mind official Monday. He will run for a third term.
---
NATIONAL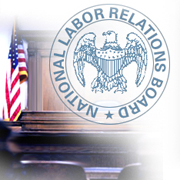 ► In The Hill — Court strikes down rule to speed union elections — U.S. District Judge James Boasberg struck the regulation down, saying the labor board only had two members when it voted on the final rule in December 2011. Acknowledging that his decision may seem "unduly technical," he said the non-participation in the rule's final proceedings by the NLRB's Republican member meant the NLRB lacked a quorum.
ALSO at The Stand — Fair elections rule tossed on technicality
► In today's Washington Post — Taxmageddon sparks rising anxiety— Defense contractors have slowed hiring. Tax advisers are warning firms not to count on favorite breaks. And hospitals are scouring their books for ways to cut costs. Across the U.S. economy, anxiety is rising about the potential for widespread disruptions after the November election, when a lame-duck Congress will have barely two months to resolve a grinding standoff over taxes and spending.
► In today's Washington Post — Red flags said to be unheeded by JPMorgan bosses — In the years leading up to JPMorgan Chase's $2 billion trading loss, risk managers and some senior investment bankers raised concerns that the bank was making increasingly large investments involving complex trades that were hard to understand. But even as the size of the bets climbed steadily, these former employees say, their concerns about the dangers were ignored or dismissed.
► In The Hill — Reid agrees to GOP demands to move Ex-Im bank reauthorization forward — Senate Majority Leader Harry Reid (D-Nev.) agrees to Republican demands for votes on five amendments to legislation reauthorizing the Export-Import Bank, but it remains unclear whether the upper chamber can finish its work on the legislation by May 31, when the bank's charter expire.
---
TODAY'S MUST-SEE
► Watch the new video from President Obama's re-election campaign targeting Mitt Romney's lucrative job-killing stint at Bain Capital:
---
The Stand posts links to Washington state and national news of interest every weekday morning by 9 a.m. These links are functional at the date of posting, but sometimes expire.
Short URL: https://www.thestand.org/?p=13563
Posted by
David Groves
on May 15 2012. Filed under
DAILY LINKS
. You can follow any responses to this entry through the
RSS 2.0
. Both comments and pings are currently closed.