Charter schools, looming recession, our spendthrift president…
---
ELECTION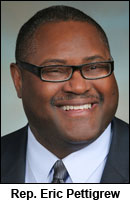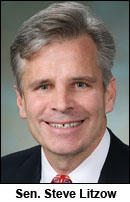 ► In today's Seattle Times — Advocacy groups file initiative to put charter schools on ballot — The late timing of the filing means that once the initiative's wording is finalized — a process that takes at least two weeks — the groups will have to hurry to collect nearly 250,000 valid signatures by the July 6 deadline. Charter schools exist in all but nine states, but they've been voted down here in 1996, 2000 and 2004. The initiative has the support of state Sen. Steve Litzow (R-Mercer Is.) and Rep. Eric Pettigrew (D-Seattle), among other lawmakers.
► In today's Spokesman-Review — Inslee, McKenna oppose tax hikes for education — Both Republican Attorney General Rob McKenna and former Democratic U.S. Rep. Jay Inslee disagree with outgoing Gov. Chris Gregoire's assertion that more taxes are necessary to provide quality basic education.
► From AP — Governor's race turns to transportation taxes— Republican gubernatorial candidate Rob McKenna says voter-approved taxes ultimately could be needed to meet the state's transportation needs, but his Democratic opponent, Jay Inslee, won't say whether he supports sending voters a transportation tax package.
---
BOEING
► From AP — First Boeing jet made in SC to take flight today — The plane will take off from the Charleston International Airport near the company's new $750 million North Charleston assembly plant.
► In today's Seattle Times — Boosting engineering programs invests in state economy (editorial) — UW and WSU are making painful, but necessary sacrifices to grow their engineering programs.
---
LOCAL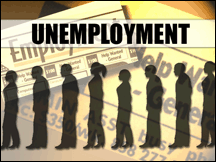 ► In today's Bellingham Herald — Whatcom County's unemployment rate lowest since 2008 — The drop in Whatcom's unemployment rate was mostly due to unemployed people finding work rather than discouraged workers leaving the labor force, says a local labor economist, who adds, "(The data) leaves me about as optimistic as I've been in a long time."
►  County unemployment coverage — Clallam (9.9%▼), Cowlitz (10.8%▼), Grays Harbor (13.2%▼), Jefferson (9.6%▼), King (6.1%▼), Kitsap (7.3%▼), Pacific (11.6%▲), Pierce (9%▼), Snohomish (7.1%▼), Spokane (8.9%▼), Thurston (7.7%▼), Whatcom (7.2%▼), Yakima (10.6%▲)
► In today's Bellingham Herald — T-Mobile to hold informational session on hiring today— The company, which is closing seven call centers across the U.S., has indicated that it will expand in call centers that are remaining open, including the one in Bellingham.
ALSO at The Stand — 100,000 petition T-Mobile to save U.S. call center jobs (video)
► At IAM 751's blog — Union pleased as IAM-Hytek talks get mediator — Management at Hytek Finishes has reversed its earlier opposition to asking federal mediators for help in resolving contentious contract talks with the Machinists Union.
► In today's Seattle Times — Voters like Seattle arena idea, but not paying for it, poll shows — Voters in Seattle and King County have generally favorable responses to a proposed $490 million sports arena in Sodo — until the potential to spend taxpayer money on the project is raised, according to a poll released Tuesday.
► In today's Olympian — Thurston County fire agencies pool vehicle-maintenance work— Several fire departments in Thurston County are combining vehicle-maintenance resources to save money and boost crew confidence.
---
NATIONAL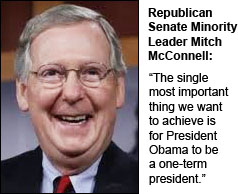 ► In today's NY Times — CBO: Recession possible if federal budget impasse persists — The economy could relapse into a recession if President Obama and Congress remain at an impasse and allow several big tax increases and spending cuts to take effect at the start of 2013, the Congressional Budget Office says. The nonpartisan budget office analyzed the impact of what has come to be called the year-end fiscal cliff. Largely by coincidence, several big tax cuts, including those from the Bush era, will expire as deep across-the-board spending cuts take effect.
► In today's NY Times — Gains in health system seen as lasting by some — The new health care law is already transforming the way care is delivered, and the changes will continue regardless of how the Supreme Court rules on the mandate for most Americans to carry health insurance, a Democratic senator and an Obama administration official say.
► From Bloomberg — JPMorgan joins MF Global in lobbying wins that backfire — Along with JPMorgan Chase's recent $2 billion loss, MF Global's case demonstrates that an army of Washington lobbyists seeking to roll back U.S. rules and regulations can undermine the interests of the businesses they serve.
► From AP — Calif. pension fund to vote against Wal-Mart board — One of the nation's largest pension funds says it will vote its 5.3 million shares against all of Wal-Mart's board nominees — including the company's current and former CEOs — at the retailer's annual meeting next week
► In today's NY Times — Strike shuts down Canadian Pacific Railway — The Teamsters Canada Rail Conference in Ottawa said the main stumbling blocks were "work rules, fatigue management, and the pension plan, which the employer wants to cut by 40 percent."
---
TODAY'S MUST-READ
► At TPM — An Obama spending spree? Hardly — A dominant theme of the national political discourse has been the crushing spending spree the U.S. has ostensibly embarked on during the Obama presidency. That argument, ignited by Republicans and picked up by many elite opinion makers, has infused the national dialogue and shaped the public debate in nearly every major budget battle of the last thee years. But the numbers tell a different story.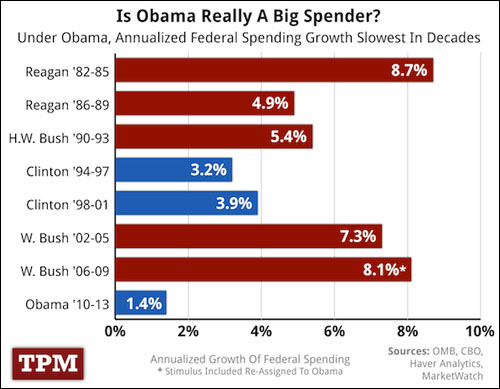 The fact that the national debt has risen from $10.6 trillion to $15.6 trillion under Obama's watch makes for easy partisan attacks. But the vast bulk of the increase was caused by a combination of revenue losses due to the 2008-09 economic downturn as well as Bush-era tax cuts and automatic increases in safety-net spending that were already written into law. Obama's policies, including the much-criticized stimulus package, have caused the slowest increase in federal spending of any president in almost 60 years, according to data compiled by the financial news service MarketWatch.
---
The Stand posts links to Washington state and national news of interest every weekday morning by 9 a.m. These links are functional at the date of posting, but sometimes expire.
Short URL: https://www.thestand.org/?p=13806
Posted by
David Groves
on May 23 2012. Filed under
DAILY LINKS
. You can follow any responses to this entry through the
RSS 2.0
. Both comments and pings are currently closed.