VOTE, budget reality check, USPS, The Incredible Mitt…
Tuesday, August 7, 2012
---
ELECTION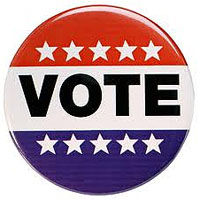 ► In today's Spokesman-Review — Last day to send ballots — Today is the deadline for getting those ballots marked, sealed, signed and returned. They can be deposited in drop boxes before 8 p.m., or mailed, providing they are postmarked by this evening.
ALSO see the Washington State Labor Council's list of labor-endorsed candidates.
► At PubliCola — Inslee is ahead going into Tuesday's primary — Both gubernatorial candidates are lowering expectations for Tuesday's primary. Democrat Jay Inslee's line: lower turnout (an early August election) means a more conservative electorate. However, according to a new KING 5 poll, Inslee is ahead going into Tuesday's primary, 48-45. This follows a recent Elway Poll which had Inslee ahead 43-36.
► In today's Columbian — Mailers in 17th District senate race get personal — Don Benton depicted as medieval king in ad sent by independent group, while Tim Probst complains of false claims.
---
STATE GOVERNMENT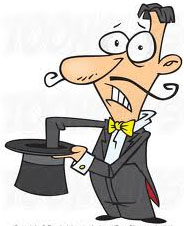 ► In today's Seattle Times — Budget forecast: Funding education without tax hikes unlikely— A budget forecast released Monday by Gov. Chris Gregoire's financial office raises questions about gubernatorial-candidate claims that education funding can be boosted without new taxes. Both Republican Rob McKenna and Democrat Jay Inslee have promised to pump up education spending without tax increases.
► At TheOlympian.com — New outlook: State runs short by $492M in 2015 — Gov. Chris Gregoire's budget office put out a preliminary budget outlook today that shows state government's general-fund accounts are going to be $492 million short by June 30, 2015. That assumes a $1.5 billion in increase in revenues in the next biennium and also assumes higher costs.
---
POSTAL SERVICE
► In today's Olympian — Postal Service needs a break (editorial) — The U.S. Senate has given postal workers at the Lacey postal sorting center a reprieve over the summer, but no one knows when or if Congress will act to stabilize the financial crisis at the U.S. Postal Service. (It) hasn't received any tax dollars for the last 30 years, and has been reasonably profitable — at least self-sustaining — during the recession. According to National Association of Letter Carriers, 85% of the USPS's red ink results from the $5.5 billion annual payment it makes in September to pre-fund the health benefits. The Senate bill would loosen the benefit plan funding requirements and actually refund nearly $7 billion in over-funded payments to date.
---
LOCAL
► In today's (Everett) Herald — No rebates from Big 3 health insurers for many in state — This year, for the first time, health insurance plans were required by federal law to rebate money to consumers if they didn't meet the minimum spending requirements for medical care. In Washington, three of the state's biggest health plans, Group Health, Premera Blue Cross and Regence BlueShield all met the spending requirements.
► At PubliCola — Seattle council voices support for $1.07 billion waterfront plan; transit advocates raise concerns — City council members and Mayor Mike McGinn seem confident that the city will come up with the money to pay for the waterfront project.
► In today's Tri-City Herald — Tri-Cities Grain plans $2.8 million expansion— Workers are constructing an aluminum bin, part of a $2.8 million expansion project to keep up with increased demand for grain.
---
NATIONAL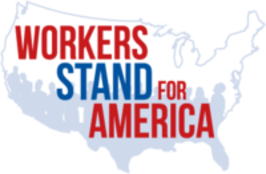 ► At AFL-CIO Now — On Aug. 11, Stand for America and a 2nd Bill of Rights — This Saturday, Aug. 11, join thousands of working families who are coming together in Philadelphia in the first major action of the Workers Stand for America campaign, the centerpiece of which is America's Second Bill of Rights: full employment and a living wage; full participation in the political process; a voice at work; a quality education for all; and a secure and healthy future. The goal of Workers Stand for America is to counter those forces preaching austerity for the vast majority of working families and focus national attention on jobs, economic opportunity and restoring the American Dream for all.
► In today's Philadelphia Daily News — Unions struggling to be heard — It's being called "Workers Stand for America" — 30,000 union members packed in front of the Philadelphia Museum of Art on Saturday morning to say that any loss of power by organized labor is a danger to the middle class.
► In today's Washington Post — At WTO, a growing U.S. record of wins against China, but a less than certain benefit — The United States has won an impressive string of victories against China at the World Trade Organization in the past few years but U.S. companies have seen only limited benefits.
► From Reuters — Chevron's California refinery fire contained, not out yet — A massive fire struck at the core of Chevron Corp's large Richmond, California, refinery on Monday, spewing flames and a column of smoke into the air, threatening a prolonged outage that may increase prices of the costliest U.S. gasoline.
► In today's NY Times — Business fears the fiscal cliff(editorial) — Now that painful budget cuts are imminent, corporate executives seem to have realized that federal spending is important to the economy after all.
---
TODAY'S MUST-READ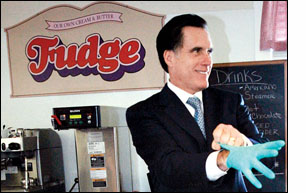 ► In today's Washington Post — Romney's incredible extremes (by Katrina vanden Heuvel) — Mitt Romney's tax and spending plans are so irresponsible, so cruel, so extreme that they are literally incredible. The pro-Obama New Priorities PAC stumbled across this phenomena early in 2012 in its focus group testing. When they informed a focus group that Romney supported the budget plan by Rep. Paul Ryan (R-Wis.), and thus championed ending Medicare as we know it while also championing tax cuts for the wealthy, focus group participants simply didn't believe it. No politician could be so clueless.
---
The Stand posts links to Washington state and national news of interest every weekday morning by 9 a.m.
Short URL: https://www.thestand.org/?p=16016
Posted by
David Groves
on Aug 7 2012. Filed under
DAILY LINKS
. You can follow any responses to this entry through the
RSS 2.0
. Both comments and pings are currently closed.