Boeing lowballs, Obama accepts, education suffers, Elvis does Paul…
Friday, September 7, 2012
---
BOEING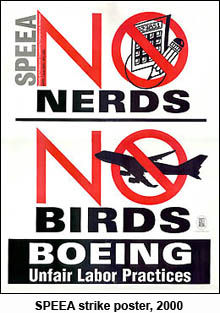 ► A MUST-READ in today's Seattle Times — Boeing and the race to the bottom (by Jon Talton) — It seems Boeing wants to pick a fight with its engineers. Put them in their place. This is odd coming from a company that croaks so much about the value of "labor peace." Boeing says it wants to prepare for future competition by reining in compensation. That would have more credibility if it started at the top. CEO James McNerney was given total compensation of $22.9 million in 2011. It's also bad strategy. The engineers and Boeing's historic — but neglected after the McDonnell takeover — engineering culture represent a massive competitive advantage. Smart management would want to invest in this culture, especially the people, rather that low-balling them. "No nerds, no birds," indeed.
The American middle-class has been hollowed out by this kind of action across corporate America. It's a looter/taker mentality, with outrageous CEO pay, bad mergers, industry consolidation and a Wal-Mart attitude toward workers much at odds with the capitalism that made America great and exceptional.
In Boeing's case, here is a company that has received billions in incentives from the state of Washington, fawning special treatment and has the U.S. government as its No. 1 sales rep. Surely a company like this ("we built it") would seek to act in the national interest. And yet it wants to throw some of its most valuable employees (who do not inhabit the executive suites) into the circling drain of downward mobility. Maybe just a little dip of the toes for starters. But after 30 years of this across the economy, we know where it leads.
---
DNC
► At AFL-CIO Now — President Obama: 'I have never been more hopeful about America' — President Obama, addressing the delegates, reminded us tonight what makes America so great: We make things, and we make them well. The Obama administration has a plan to create even more good manufacturing jobs, on top of the more than half a million that were created during the past two and a half years.
► In today's Washington Post — The tale of two conventions favors Obama (by Eugene Robinson) — Conventions don't win or lose elections, but they can help or hurt. This tale of two cities says that President Obama has had a very good couple of weeks.
► In today's NY Times — President Obama's second chance (editorial) — The president makes a strong case for a vision of government that serves the middle class.
► In today's NY Times — Cleaning up the economy(by Paul Krugman) — Bill Clinton basically had it right: For all the pain America has suffered on his watch, Obama can fairly claim to have helped the country get through a very bad patch, from which it is starting to emerge.
---
EDUCATION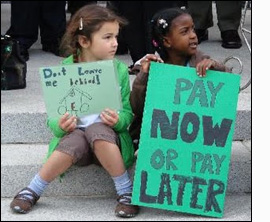 ► From AP — State lawmakers moving slowly toward deadline on school funding — Washington lawmakers plan to argue right up until a Sept. 17 deadline about what they should tell the Supreme Court about how they'll fix the way the state pays for K-12 education.
► From AP — League of Education Voters mum on governor's race — The  prominent Washington education reform group said that both Attorney General Rob McKenna and former congressman Jay Inslee have good ideas for improving education in Washington state, but neither has come up with a credible plan for paying for those improvements.
► MUST-READ in today's Spokesman-Review — Hollow ring on education funding talk (by Shawn Vestal) — The state of Washington pays less than half the cost of educating our children, according to an evaluation by the Network for Excellence in Washington Schools; making up the shortfall has become a district-by-district game of rich-kid/poor-kid. The two candidates for governor are engaged in a battle to see who can stand more firmly in favor of spending billions more on education while never, ever raising taxes. Which is really our top priority. Meanwhile, cultural resentment of schools — which thrives underneath our near-universal claim to prize education – simmers along, enshrining the idea that public education is profligate, wasteful, failing.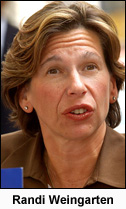 ► At Huffington Post — Teachers' union leader seeks ways to weather criticism— "I know we've done things wrong both as a union movement as well as a teachers' union," says Randi Weingarten, president of the American Federation of Teachers. The apologetic tone was not an emotional, spur-of-the-moment outburst, even if Weingarten is given to raising her voice and slapping her hand on her leg to emphasize a point. She appeared to recognize that if teachers' unions are going to weather another round of criticism, brought on by a new Hollywood film, "Won't Back Down," in which the union is the bad guy, they will have to adopt a strategy that starts with conciliation.
---
LOCAL
► At NW Labor Press — Health insurance ate my pension — After decades of rising health costs, American workers are used to rising health insurance premiums and worsening coverage, and watching as raises are gobbled up by health care cost increases. And the question of who will pay for the increases — workers or employers — is the number one source of conflict in union contract bargaining.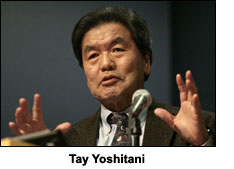 ► In today's Seattle Times — Port CEOs elsewhere rarely sit on boards of for-profit companies — Port of Seattle CEO Tay Yoshitani's appointment as a director of Expeditors International has generated considerable negative public comment. It's not unique among North American port executives. But it's close. Among nearly a dozen ports surveyed by The Seattle Times, only one has a top executive sitting on the board of a for-profit company. And none of the ports has written an individual employment agreement that specifically allows its executive to serve on the board of an outside business, as Seattle has.
---
NATIONAL
► At TPM — Economy adds 96,000 jobs in August — The U.S. economy added 96,000 jobs in August, underperforming expectations and representing a significant decrease from a more promising July figure, which was revised downward from 163,000 to 141,000. The news suggests an ongoing but weak recovery from the economic 2008 economic crisis, and a dire situation for unemployed people looking for work.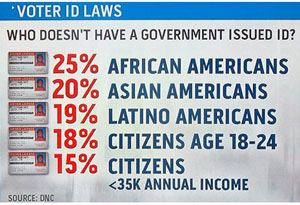 ► At AFL-CIO Now — The war on voting: The Southern strategy — With the spotlight on Southern states during both of the political conventions, a look at voter suppression efforts in that region is revealing. Diversity is broadening daily in Southern states — while the Republican-led war on voting rages there, perhaps harder than in any other region.
► In today's NY Times — With Medicaid, long-term care of elderly looms as rising cost — While Medicare has drawn more attention in the election campaign, seniors and their families may have even more at stake in the future of Medicaid changes — those proposed, and others already under way.
► From AP — Olive Garden, Red Lobster workers sue company — Among the allegations against Darden Restaurants: Servers showed up for shifts as scheduled but were not allowed to clock in until customers began arriving. Some were also forced to clock out and continue working without pay.
► From AP — Lufthansa flight attendants launch 24-hour strike— Lufthansa canceled hundreds of flights Friday after flight attendants walked off the job at airports around the country in an escalating battle with Germany's largest airline, but signs emerged that the two sides may be prepared to return to the negotiating table.
---
T.G.I.F.
► If you are STILL looking for a reason to re-elect President Obama, the entire staff of The Stand offers for your consideration: Elvis Costello invited to perform "Penny Lane" at the White House for the president's family and staff — and Paul McCartney — accompanied on the piccolo trumpet by a master sergeant from the U.S. Marine Band.
Enjoy, and have a great weekend — brought to you by the Labor Movement.
---
The Stand posts links to Washington state and national news of interest every weekday morning by 9 a.m.
WASHINGTON IS A UNION STATE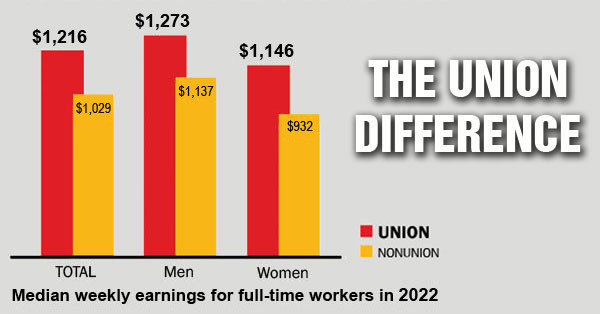 CHECK OUT THE UNION DIFFERENCE in Washington state: higher wages, affordable health and dental care, job and retirement security.
FIND OUT HOW TO JOIN TOGETHER with your co-workers to negotiate for better working conditions and respect on the job. Or go ahead and contact a union organizer today!