Stealing workers' pay is illegal, shouldn't be a partisan issue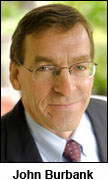 By JOHN BURBANK
---
(Jan. 31, 2013) — When you work, you get paid. That's just common sense. Indeed, if you don't get paid for your work, you are little better than an indentured servant. And we got rid of that practice, along with slavery, more than 100 years ago.
Our laws are quite clear: workers must be paid at least the minimum wage, overtime pay is time-and-a-half, and not paying workers while they work "off-the-clock" is illegal. Responsible businesses — but by no means all businesses — abide by these laws.
I have a young friend, who, as a teenager, worked for a small coffee shop. He didn't get paid the minimum wage. One day when he showed up for work, the business had shut down, and he was left with no pay for his previous week of work. Put yourself in his shoes — young, inexperienced, and intimidated by the boss. He wasn't going to question the boss. He just wanted the work… and his pay.
But it's not only fly-by-night businesses that steal wages. In 2008, Wal-Mart agreed to settle 63 cases of wage violations, including some perpetrated here in Washington.
Bad businesses that don't respect workers — much less the rule of law — have one goal: make off with as much money as possible. Undermining the legal pay and practices of decent businesses is just part of their business model.
That's why a democratic government is so important. It sets the boundaries for power and limits exploitation. It makes sure that employers don't steal from workers. It reins in excessive greed that would otherwise destroy our markets.
At least, that's what is supposed to happen.
We have a problem here in our state: bad employers can, and do, rip off workers by not paying their rightful wages. Workers are fearful to report these violations, so in practice there are few, if any, penalties for those bad businesses. It's happening elsewhere too: a recent survey of New York, Chicago and Los Angeles found that over a quarter of low-wage workers were victims of wage theft by their employers.
A group of legislators in Olympia has proposed putting some real teeth into Washington's wage protection standards. House Bill 1440 would make employers pay for their violations of the law by increasing fines for stealing wages, and it giving employees the right to pursue civil action against their employers.
But there's something curious about the bill's sponsors. State Rep. John McCoy (D-Tulalip) is the prime mover and shaker for this bill. Reps. Cindy Ryu (D-Shoreline), Mike Sells (D-Everett), Mary Helen Roberts (D-Edmonds) and Luis Moscoso (D-Bothell) are also sponsors for this legislation. (See the full list of co-sponsors.) What's curious — and disappointing — is that they're all Democrats.
You'd think Republicans would jump on board — especially those who believe citizens and businesses should obey the law. After all, HB 1440 would give legitimate and responsible businesses some protection from those that break the law and get away with it just to pad their bottom line.
The "Ensuring fairness to employers by protecting employees" bill, as HB 1440 is known, evens up the playing field between businesses by making sure all of them adhere to the law. But no Republicans are signed up as sponsors. Not Mike Hope (R-Lake Stevens), nor Dan Kristiansen (R-Snohomish), nor Elizabeth Scott (R-Monroe).
What kind of message does that send? That when bad businesses break the law, that's OK? Or when these same businesses threaten workers whom they have already shortchanged, no worries?
This isn't something to sit on the fence about. When workers work, they have a right to their wages, plain and simple. And you'd be hard pressed to find a single person — in any legislative district in Washington, right- or left-leaning — who disagrees.
Laws are to be enforced. Otherwise, what's the point of making them? Democracy isn't some cafeteria menu, where you can decide what laws you will abide by and which ones you will violate. That would be the law of the jungle.
---
John Burbank is the executive director and founder of the Economic Opportunity Institute in Seattle. He can be reached at john@eoionline.org.
WASHINGTON IS A UNION STATE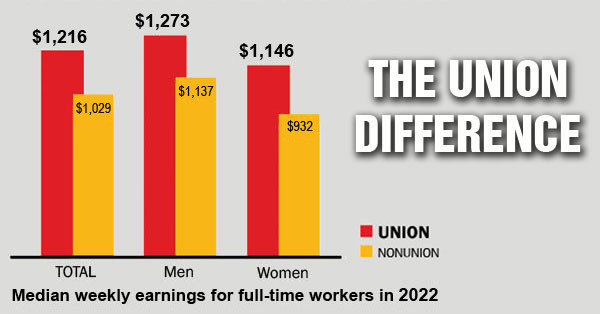 CHECK OUT THE UNION DIFFERENCE in Washington state: higher wages, affordable health and dental care, job and retirement security.
FIND OUT HOW TO JOIN TOGETHER with your co-workers to negotiate for better working conditions and respect on the job. Or go ahead and contact a union organizer today!