Hanford tensions, 'nobody wins,' time bomb for jobs, one Van Session…
Friday, February 8, 2013
---
LOCAL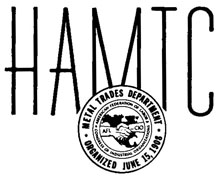 ► In today's Tri-City Herald — Relationship with Hanford contractors, union grows tense — The relationship between the Hanford Atomic Metal Trades Council and several Hanford contractors has grown tenser since a collective bargaining agreement covering 2,600 Hanford workers expired. Four contractors have notified workers they will no longer deduct union dues from worker paychecks, according to Dave Molnaa, HAMTC president.
► In today's Tri-City Herald — DOE weighs furloughs at Hanford — The Department of Energy is closely examining contracts as the threat looms for sequestration-driven spending cuts March 1, according to a new memo from Daniel Poneman, deputy energy secretary. It's also considering placing employees on furlough — a temporary unpaid leave — or taking other actions to slash personnel costs.
► In the Columbian — Clark County commissioners to consider anti-CRC resolution — The item was added to Tuesday's meeting agenda at the request of Republican County Commissioner David Madore, a critic of the Columbia River Crossing project.
EDITOR'S NOTE — The Southwest Washington Central Labor Council is urging all area union members and CRC supporters to attend this meeting Tuesday, Feb. 12 at 10 a.m. at the Public Service Center, 1300 Franklin St., sixth-floor, Vancouver. If you cannot attend in person, feel free to email the commissioners at boardcom@clark.wa.gov.
► In the Oregonian — Oregon lost more than 1,900 jobs because of trade — The Oregon Fair Trade Campaign released the report Thursday that shows the state's trade-related job cuts were among the highest in the nation per-capita. In Oregon, such layoffs increased 34 percent from 2011, according to the coalition of unions and other groups.
---
BOEING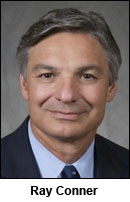 ► In today's (Everett) Herald — Boeing's Conner to SPEEA: 'Nobody wins in a strike' — As the Boeing Co. struggles to get its 787 back on track, the company is appealing to its engineering workers to accept its labor contract and not to go on strike. "Nobody wins in a strike," Ray Conner, president of Boeing Commercial Airplanes, wrote Thursday in a message to engineers and technical workers. "It's important that we protect our competitiveness in the long-run, even if that means some short-term pain."
► In today's Seattle Times — NTSB challenges Boeing estimates of 787 battery safety — In a blunt briefing Thursday, the chief of the National Transportation Safety Board said the government and Boeing badly underestimated the possibilities for failure of the 787's lithium-ion batteries.
► In today's NY Times — U.S. official faults FAA for missing 787 battery risk — "The assumptions used to certify the batteries must be reconsidered," says Deborah Hersman, chairwoman of the National Transportation Safety Board.
---
STATE GOVERNMENT
► At Crosscut — Sick leave testimony raises Olympia stakes — Raising the tensions in the growing battle between Olympia's Democrats and Republicans over economic issues, many testified Tuesday for a statewide sick leave law — similar to Seattle's — before the Washington House's Labor Committee. Labor groups and business interests lined up on opposite sides of this bill introduced by Rep. Laurie Jinkins (D-Tacoma) and a family medical leave act expansion introduced by Rep. Tami Green (D-Lakewood).
ALSO at The Stand — Bills would grant paid family leave, sick days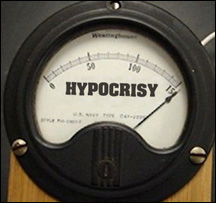 ► From AP — Republicans hope to enshrine state's anti-tax law — "As a citizen, I find it extremely insulting and arrogant that my elected officials continually slap down the will of the people," said Sen. Don Benton (R-Vancouver).
EDITOR'S NOTE — Benton is the co-sponsor of a new bill to privatize the state workers' compensation system, an idea rejected by voters in every county of Washington state in 2010.
► In today's Spokesman-Review — Tax law could be made permanent — The constitutionality of those voter-passed statutes requiring a two-thirds legislative majority to increase taxes has been argued before the state Supreme Court, and a ruling is thought to be imminent.
► In today's News Tribune — Lawmakers seek to match Discover Pass fees from general fund — Lawmakers tried to move the parks system off the state budget and onto user fees, but so far there have been simply too few users. Now a proposal with bipartisan backing calls for restoring some of the money.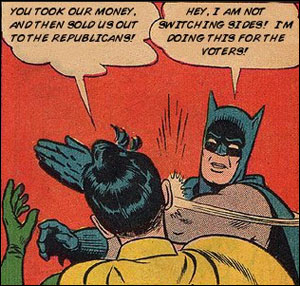 ► In today's Seattle Times — 'Not invited to our party anymore:' Democrats turn up heat on Sens. Tom, Sheldon — State Democrats asking party members to sign a letter informing the state senators that they are "no longer part of the Democratic Party." Chairman Dwight Pelz called the senators' move an "astonishing power grab." The senators respond: "We are not switching sides. We always have, and always will, be on the side of the people we represent, and side with them over any political party."
► In today's Salem S-J — Legal opinion casts doubt on Oregon PERS reform — Gov. John Kitzhaber's proposal to save $810 million in the next biennium by capping the cost-of-living adjustment for retirees probably won't hold up in court if it is appealed, according to the Legislative Counsel's Office.
► In today's Washington Post — Republican governors embrace part of health-care law — Several Republican governors have embraced a key pillar of President Obama's health-care law: Extending Medicaid to 17 million Americans.

EDITOR'S NOTE — Meanwhile, here in this solidly blue state, the right-wing corporate-funded Washington Policy Center is opposing the Medicaid expansion that our newly elected governor calls a "no brainer." The WPC's board includes conservative luminaries like Bellevue developer Kemper Freeman and representatives of many Washington-based companies, from Microsoft to Brown Bear Car Wash. Which begs the question, why does Corporate Washington oppose the working poor having access to affordable health care? And why do they oppose saving the state $225 million this biennium?
---
IMMIGRATION
► In today's NY Times — Business, labor unite to try to alter immigration — After decades of friction over immigration, the nation's labor unions and the leading business association, the Chamber of Commerce, have formed an unusual alliance that is pushing hard to revamp American immigration laws.
► At AFL-CIO Now — How organizations with ties to hate groups are trying to influence immigration debate — The Center for Immigrant Studies, which submitted official testimony in the first congressional hearings this week, is connected to a shadowy network of anti-immigrant funders and activists who participate in or are associated with movements for white nationalism.
---
POSTAL SERVICE
► In today's Washington Post — Lawmakers divided on Postal Service plan — The postmaster took advantage of legislators' own dysfunction over budget matters this week, gambling that lawmakers will not thwart his plan after Congress's temporary spending measure expires March 27.
► In today's Washington Post — Postmaster general 'damaged his reputation' with 5-day mail-delivery plan, Reid says — Said the Senate Majority Leader: "The postmaster general's actions have damaged his reputation with congressional leaders and further complicates congressional efforts to pass comprehensive postal reform legislation in the future."
---
NATIONAL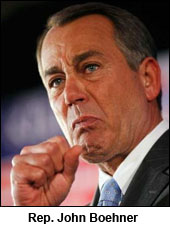 ► At TPM — Sequester cuts a time bomb for Republicans? — Republicans open to letting billions in sequester cuts go through figure they can blame the president if the economy goes south. But Democrats are betting they can shift that blame right back to the GOP. They're so confident, in fact, that they're already eyeing at least 10 Republican-held seats with strong military connections from Florida to California to target in 2014, after sequester cuts have trickled down to local bases where jobs are lost and voters notice.
EDITOR'S NOTE — Oh, and oh yeah, in addition to all this super-dramatic political intrigue, a million people will lose their jobs. Did we mention that?
► In today's NY Times — Kick that can (by Paul Krugman) — Slashing government spending destroys jobs and causes the economy to shrink. This really isn't a debatable proposition at this point. Still, won't spending cuts (or tax increases) cost jobs whenever they take place, so we might as well bite the bullet now? The answer is no — given the state of our economy, this is a uniquely bad time for austerity.
► In today's NY Times — HP directs suppliers in China to limit student labor — The move, following recent efforts by Apple to increase scrutiny of student workers, reflects a significant shift in how electronics companies view problematic labor practices in China.
► In today's NY Times — Restored payroll tax pinches those who earn the least — At street level, the pain from the expiration of a two-percentage-point break in Social Security taxes in 2011 and 2012 is plain to see.
---
T.G.I.F.
► Tonight, the entire staff of The Stand is going to see Nicki Bluhm and the Gramblers. Here's one the videos from their popular series of Van Sessions, where they take classic songs on the road. Literally. Enjoy!
---
The Stand posts links to Washington state and national news of interest every weekday morning by 9 a.m.
WASHINGTON IS A UNION STATE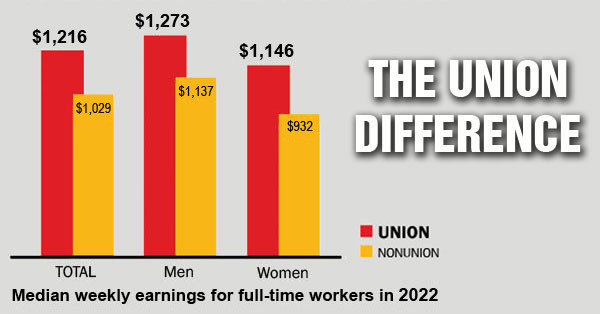 CHECK OUT THE UNION DIFFERENCE in Washington state: higher wages, affordable health and dental care, job and retirement security.
FIND OUT HOW TO JOIN TOGETHER with your co-workers to negotiate for better working conditions and respect on the job. Or go ahead and contact a union organizer today!