Mitsui lockout, family leave support, SPEEA revote…
Thursday, February 28, 2013
---
LOCAL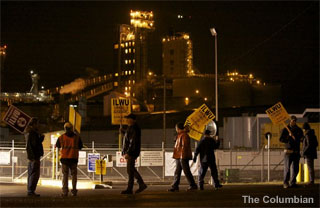 ► In today's Columbian — United Grain accuses ILWU of sabotage, locks out workers — Mitsui's United Grain Corp. locked out up to 44 union dockworkers at the Port of Vancouver on Wednesday, saying it did so in response to an investigation showing a union member sabotaged the company's equipment. The union denied any wrongdoing and accused the company of making up a story to use as a pretext to freeze out workers.
► In today's (Longview) Daily News — Kalama grain terminal owners, union agree to 5-year contract — Union dock workers announced Wednesday they have reached agreement on a new five-year contract with the owners of a Port of Kalama grain terminal. Neither the ILWU or Temco would discuss the terms of the deal, which also includes Temco terminals in Portland and Tacoma.
ALSO at The Stand — ILWU, TEMCO grain company ratify 5-year agreement
---
STATE GOVERNMENT
► BREAKING NEWS from the Spokesman-Review — Supermajority for taxes in Legislature ruled unconstitutional –- Requiring the Legislature to approve tax increases by a super-majority violates the state Constitution if it's done by an initiative, Washington's highest court said this morning. The state Supreme Court, in a 6-3 ruling, said it wasn't passing judgment on the wisdom of requiring a two-thirds vote for the Legislature to pass a tax increase. That's up to the Legislature and the people.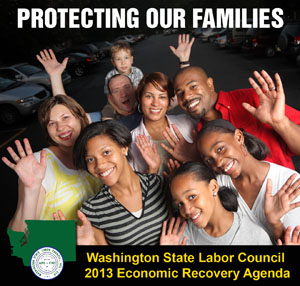 ► In today's Olympian — Family medical leave law deserves wide support (editorial) — Education experts agree that when parents are able to spend quality time with their children from birth to age 5, the children do better in school, are more likely to graduate and are less likely to become a burden on taxpayers through the criminal justice system. The FMLI law also supports the state's drive for economic recovery. Less than 10% of businesses in Washington offer paid family leave plans. Middle- and low-income workers must rely on 12 weeks of unpaid leave to recover from serious injuries or for care of a newborn. Taking unpaid leave can lead to financial disaster for average income households with mortgages and other bills to pay. The family leave law is largely self-funding, with no charge to the state's general fund. It is financed by a payroll tax of 0.2 percent of wages, shared equally by employees and employers. For the average worker, that means about a dollar a week. The bill deserves support, because it strengthens families and the state's middle-income households.
► In today's Walla Walla U-B — Paid family leave good for children, parents and employers (by Dr. Robert Smith) — After more than a decade as a pediatric anesthesiologist and critical care physician, I've seen lots of very sick kids. When a child becomes critically ill, the parents' whole world is turned on end. Moms and dads need to be there for their kids and available to make medical decisions. The last place those preoccupied parents should be is at work.
► In today's News Tribune — Democrats want to fund leave for new parents — Funding paid maternity and paternity leave for new parents may be a dead issue in the Republican-leaning state Senate, but that hasn't stopped the House from advancing Democrats' plan to implement the program.
► In today's Spokesman-Review — GOP set to block higher gasoline tax — Legislative Republicans say they will block any proposed gas tax increase or other new fees on vehicles until the state makes major reforms in the way it builds big road projects.
► From AP — Groups file legal challenge to charter school initiative — The coalition — led by the Washington Education Association, the League of Women Voters and El Centro del la Raza — filed a legal challenge with the state attorney general, questioning the constitutionality of Washington's new charter schools law.
► In today's Seattle Times — Safety bill stalls after opposition from school-nurses union — A seemingly noncontroversial bill aimed at making schools safer for students with food allergies has stalled in the Legislature after facing opposition from the state school-nurses union.
► In today's (Longview) Daily News — Transportation tax needs to benefit entire state (editorial) — If Democrats can pick up a few supporting votes in the Senate, the transportation plan could be passed along to voters with a simple majority. If so, we would want to see more details on how the package would benefit our local communities.
---
BOEING
► In today's (Everett) Herald — SPEEA tech workers to vote on same Boeing offer –Negotiators for Boeing and the union resumed contract talks Wednesday with the help of a federal mediator. The union said Boeing turned down proposals that would improve on the company's offer. SPEEA leaders have decided to send the previous offer back to members for a vote.
► In today's Seattle Times — SPEEA techs to revote on same offer from Boeing — The offer provides 5% average pay increases in each year of the four-year contract and leaves the current medical plan untouched. The main negative change for the union is that the offer eliminates the traditional pension for new hires and replaces it with a 401(k)-style retirement-savings plan.
► In today's Seattle Times — 787 faces extensive tests to return to air, FAA chief says — In testimony before a congressional subcommittee, Huerta said he expects a report from his technical staff next week that will offer an assessment of the fix Boeing formally proposed last Friday.
---
SEQUESTER

► In today's NY Times — Union leaders call for repeal of automatic spending cuts — Labor leaders — alarmed that large-scale cuts and layoffs would begin on Friday — abandoned their previous call for Congress to embrace a balanced approach toward reducing the deficit. Instead, the labor leaders said repealing the sequestration law was the best route to prevent what labor leaders fear will be disastrous cuts, potentially involving hundreds of thousands of layoffs, many of them unionized government workers at the federal, state and local levels.
ALSO today at The Stand — AFL-CIO urges Congress to repeal sequester
► In The Hill — Unions target GOP with sequester ads — AFSCME, AFT, SEIU and the NEA have sponsored the six-figure ad buy that will air in several markets next week.
► In today's (Everett) Herald — Where federal spending cuts will be felt in our state — Social service programs reliant on federal dollars will scale back. Civilian employees at military bases could lose their jobs. And federal workers face up to 22 days of furlough, or roughly one unpaid day off per week through Sept. 30, the end of the fiscal year.
► From AP — Senate Democrats, GOP to stage votes on rival cuts — Across-the-board spending cuts all but certain, Republicans and Democrats in the Senate are staging a politically charged showdown designed to avoid public blame for any resulting inconvenience or disruption in government services.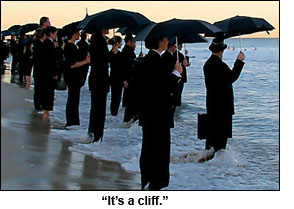 ► In today's Washington Post — Ending the permanent crisis (by E.J. Dionne) — Here is a way out of permanent crisis: President Obama should demand the repeal of all artificial deadlines and tell both houses of Congress that he won't make further proposals until each actually passes a replacement to the sequester — not a gimmick or something that looks like an alternative, but the real thing. The nation is exhausted with fake crises that voters thought they ended with their verdict in the last election. Those responsible for the Washington horror show should be held accountable. And only one party is using shutdowns, cliffs and debt ceilings as routine political weapons.
---
NATIONAL
► At AFL-CIO Now — AFL-CIO Executive Council addresses economy, trade, voting rights — The AFL-CIO Executive Council called for a "high-wage" economic strategy, a new trade model and universal voter registration coupled with vigorous protection of the right to vote at its February meeting in Orlando, Fla. The Executive Council also addressed gender equality and commemorated the 50th anniversary of Dr. Martin Luther King Jr.'s March on Washington.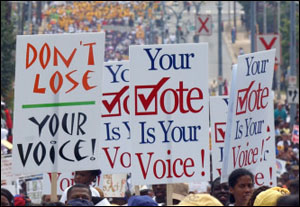 ► In today's NY Times — Voting law decision could sharply limit scrutiny of rules — If the Supreme Court strikes down or otherwise guts a centerpiece of the Voting Rights Act, there will be far less scrutiny of thousands of decisions each year about redrawing district lines, moving or closing polling places, changing voting hours or imposing voter identification requirements in areas that have a history of disenfranchising minority voters, voting law experts say.
► In The Hill — Liberals call for $10.10 minim wage — more than Obama requested — Sen. Tom Harkin (D-Iowa) argues President Obama "missed the mark" in calling to raise the minimum wage to $9 in his State of the Union address, and he met with White House staff last week to argue for a higher number.
► From AP — EU officials agree to cap bankers' bonuses — Blaming massive bonuses for encouraging the risk-taking behavior that triggered the financial crisis, the move is part of a broad package of financial laws that include requiring banks to hold more capital reserves in an effort to shield taxpayers from having to pay for more expensive bailouts.
---
TODAY'S MUST-READ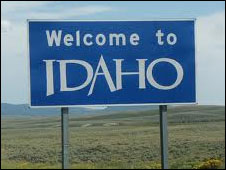 ► In today's Spokesman-Review — Idaho leads in percentage of workers paid minimum wage — When it comes to paying workers as little as possible, Idaho ranks first in the nation. The state has the highest percentage of minimum-wage workers of any state, according to the U.S. Bureau of Labor statistics.The share of hourly workers in Idaho making $7.25 an hour or less jumped to 7.7% in 2012 (tipped workers may earn a wage as low as $3.35 an hour). Three of every four jobs the Idaho economy created in 2012 were in the service sector, where the minimum-wage jobs are.
EDITOR'S NOTE — Meanwhile, in Washington state, many Republicans continue to pursue the same low-road, low-wage economic development strategy that is working so well in Idaho.
---
The Stand posts links to Washington state and national news of interest every weekday morning by 10 a.m.
WASHINGTON IS A UNION STATE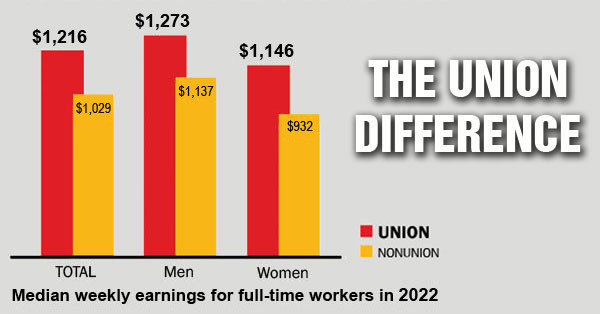 CHECK OUT THE UNION DIFFERENCE in Washington state: higher wages, affordable health and dental care, job and retirement security.
FIND OUT HOW TO JOIN TOGETHER with your co-workers to negotiate for better working conditions and respect on the job. Or go ahead and contact a union organizer today!