Budget guesswork, Working all of America, face of minimum wage…
Monday, April 22, 2013
---
STATE GOVERNMENT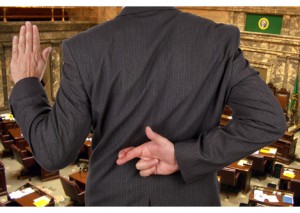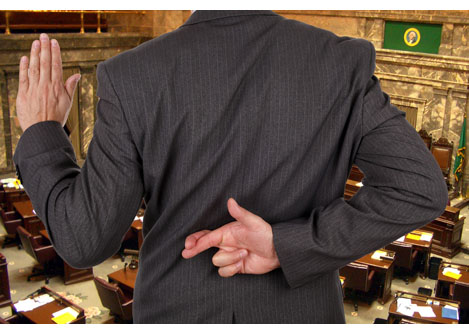 ► In the News Tribune — State Senate budget raises eyebrows but not taxes — State lawmakers are going down to the wire to negotiate a budget deal, but they haven't even agreed on whether the numbers they're using are real or imaginary. Some 12% of the Republican-controlled Senate's proposed budget solution, at least $300 million, is achieved through a series of guesses about how much money can be saved and how much in extra taxes can be collected without specific directives or changes in the law.
► In today's News Tribune — Lobby tab in Olympia: $12.9 million and counting — Interest groups and public agencies reported spending more than $12.9 million to lobby the Legislature through March, topped by outlays from businesses, labor unions, local governments and health-advocacy groups.
► In today's (Everett) Herald — Brewers blast plan to raises microbrew taxes — Brewers of craft beers are trying to bottle up a tax increase that would drive up the price of their golden elixir.
► In today's Columbian — The Big Divide: Competing political wills block the way — Before the Columbia River Crossing, Clark County tackled its economic woes by parties putting differences aside for the common good. But not anymore.
► In Sunday's Columbian — Inmates help trim budgets — Inmates who are part of the Larch Corrections Center community work crew, which contracts with nonprofits and other government agencies to offer low-cost manual labor. By charging agencies $131 for 10 men to work an eight-hour day, Larch breaks even. Clark Public Utilities has been a regular customer of the work crew labor for 15 years, putting a crew to work four days a week throughout the year.
---
LOCAL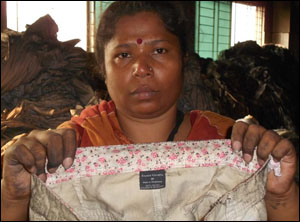 ► At In These Times — Bangladeshi activists bring fight to Walmart's doorstep — Wal-Mart's "Faded Glory" label was found plastered all over the charred remains of a massive factory fire in Bangladesh last fall, the ugliness at the root of the retail giant's supply chain was exposed. The company, however, continues to ignore victims' demands for compensation, so Bangladeshi activists and their allies have brought their grievances to Wal-Mart's doorstep in a 10-city U.S. tour.
ALSO TODAY at The Stand — End death traps: Come hear Sumi's story about Bangledesh garment factories — Forums are planned Tuesday in Olympia and Seattle, and an action outside Renton's Walmart on Wednesday.
► In today's Yakima H-R — Zillah science teacher named national Teacher of the Year — Jeff Charbonneau, a science teacher from Zillah High School who helped transform his small school into a place where nearly every student graduates with some college credit, was named as national teacher of the year.
---
BOEING
► From Bloomberg — Boeing begins 787 repairs — Boeing has begun repairs on the 787 Dreamliner to fix a battery fault that grounded the fleet for three months as it enters talks with airlines to resume deliveries and meet a full-year production target.
---
NATIONAL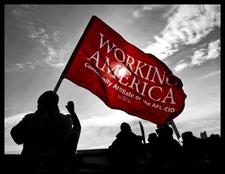 ► In The Nation — AFL-CIO's non-union worker group headed to workplaces in all 50 states — The country's largest non-union workers' group will soon announce plans to establish chapters in every state, achieve financial self-sufficiency and extend its organizing—so far focused on politics and policy—directly into the workplace. "This organization has done really what nobody else thought could be done," AFL-CIO President Richard Trumka told The Nation, "and that's recruit more than three million people without a union to be part of the labor movement."
► In Sunday's Washington Post — Furloughs underway, but uncertainty remains for workers — After months of nervous anticipation, federal workers begin the first major round of furloughs this week, even as much uncertainty remains at some agencies about how much time, if any, employees will lose from their jobs because of mandated spending cuts.
► From AP — Budget cuts begin to affect airline flights, traffic at airports — Commercial airline flights started backing up and delayed some travelers Monday, a day after air traffic controllers started going on furlough because of government spending cuts.
► In Roll Call — Boehner faces competing demands on immigration — Two immigration trains have left the station in the House, but no one knows which one Republican Speaker John A. Boehner wants to eventually arrive on the floor.
► At Politico — IT companies may be fall guys in work visa debate — There will likely be more restrictions and harsher penalties on H-1Bs in exchange for more visas.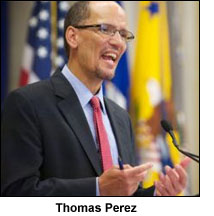 ► At Politico — Republicans misjudge Tom Perez (by former GOP Rep. Mickey Edwards) — The support he has received from business leaders, educators, unions, and grassroots leaders is an impressive but not surprising illustration of the Tom Perez I have seen in action. He's not a conservative but he deserves confirmation and the country deserves to have him sitting in the president's Cabinet and bringing his judgment and intellect to the collective management of the nation's business.
► In The Hill — Appeals Court upholds Mexican truckers' right to operate in U.S. — The U.S. Court of Appeals has denied an appeal from the Teamsters union and the Owner-Operator Independent Drivers Association seeking to prevent the Federal Motor Carrier Safety Administration from allowing Mexican truckers from working in the United States.
► In Sunday's NY Times — Conservative Koch brothers turning focus to newspapers — Charles and David Koch, the billionaire industrialists and supporters of libertarian causes, are exploring a bid to buy the Tribune Company's eight regional newspapers.
► In today's NY Times — Restyled as real-estate trusts, varied businesses avoid taxes — A small but growing number of American corporations, operating in businesses as diverse as private prisons, billboards and casinos, are making an aggressive move to reduce — or even eliminate — their federal tax bills.
► In today's NY Times — The jobless trap (by Paul Krugman) — We are creating a permanent class of unemployed Americans. Our exaggerated fear of debt is creating a slow-motion catastrophe. It's ruining many lives, and at the same time making us poorer and weaker in every way. And the longer we persist in this folly, the greater the damage will be.
---
TODAY'S MUST-READ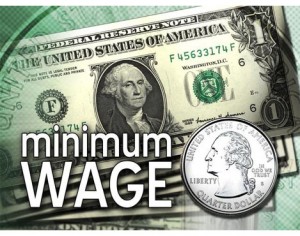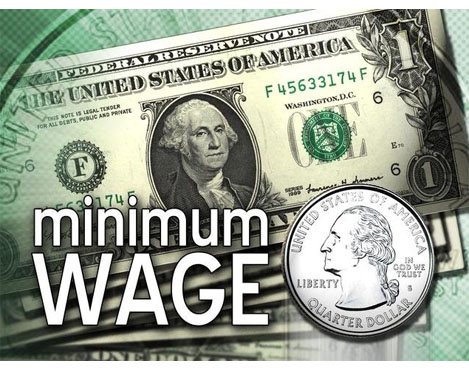 ► At Huffington Post — The real faces of minimum wage — Corporate interests and their elected representatives have created a world of illusion in order to resist paying a decent wage to working Americans. They'd have us believe that minimum-wage workers are teens from '50s TV sitcoms working down at the local malt shoppe. But then, you need to resort to fantasy when you're arguing against a minimum-wage increase supported by nearly three-quarters of the voting public. That's also why it's important to demand that Congress allow an up-or-down vote on the Fair Minimum Wage Act, which would raise it to $10.10 and then index it to inflation. Here's the truth: Most minimum-wage workers are adults, the majority of them are women, and many are parents who are trying to raise their children on poverty wages.
---
The Stand posts links to Washington state and national news of interest every weekday morning by 10 a.m.
Short URL: https://www.thestand.org/?p=22919
Posted by
David Groves
on Apr 22 2013. Filed under
DAILY LINKS
. You can follow any responses to this entry through the
RSS 2.0
. Both comments and pings are currently closed.