Opposition silenced, PLU fights union, organizing millennials…
Tuesday, April 30, 2013
---
STATE GOVERNMENT

► From AP — As special session looms, many issues unresolved — Among the Republican-controlled Senate's special session priorities: cutting workers' compensation benefits for injured workers and repealing the state's paid family leave law.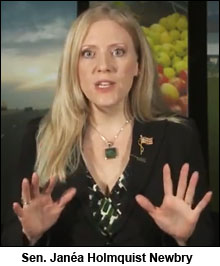 ► At PubliCola — Isn't it bizarre… — Washington State Labor Council Lobbyist Rebecca Johnson was yanked from a panel that was scheduled to present to the commerce and labor committee by the chair, Sen. Janea Holmquist Newbry (R-Moses Lake), after Holmquist Newbry found out that Johnson had a different opinion than the senator. Holmquist Newbry — who'd organized the public April 24 work session on her bill that could scale back workers' compensation payouts — had invited Johnson along with other stakeholders. When Johnson showed up about 15 minutes early, Holmquist Newbry, she says, asked her to step out in the hall, where she asked Johnson if they were "on the same page" regarding a key aspect of the bill. According to Johnson, Holmquist Newbry then told her she didn't want her point of view in the public record, and told Johnson she was taking her off the panel.
► In today's Spokesman-Review — Lawmakers' current budget to pay for OT work — Before a special session was called Sunday for the Legislature to finish such important tasks as setting the state's two-year operating budget, legislative leaders and Gov. Jay Inslee seemed to agree on one thing: It would cost taxpayers $11,000 a day.
---
MAY DAY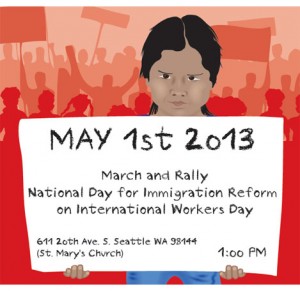 ► In today's Seattle Times — A year after chaos, Seattle police say they are ready for May Day — One year after a May Day demonstration erupted in vandalism and caught Seattle police ill-prepared, the Police Department says it has learned from its mistakes and is ready to respond to problems when marchers return to the streets for Wednesday's events.
ALSO at The Stand — Join the labor contingent at May Day march
► In today's Olympian — Police, downtown Olympia preparing for May Day activities — The Olympia Police Department warned residents Monday about possible criminal activity tied to this week's observance of May Day, a day typically known for labor rallies and gatherings that recently has become overshadowed by violence and vandalism.
---
LOCAL

► In today's News Tribune — PLU fights effort to form contingent faculty union — In a case that could set a national precedent, Pacific Lutheran University is taking legal steps this week to block the formation of a union (with SEIU) to represent contingent faculty members at the Parkland university.
► In today's Seattle Times — NBA panel votes to keep Kings in Sacramento — The NBA lowered an emphatic boom Monday on Seattle's hopes of bringing the Sonics back, as the league's Relocation Committee unanimously recommended that the Sacramento Kings not be allowed to relocate. That puts a halt, for now, to Chris Hansen's nearly three-year quest to bring the NBA back to town.
► In the Seattle Times — Docks buzzing with Vigor Industrial evolution (by Jon Talton) — For Vigor, CEO Frank Foti's vision is to expand to three times its current size. International deals may be next. Vigor is particularly interested in Brazil, which is gearing up for oil exploration. In Foti-speak, it's the "industrial evolution" that will allow American shipbuilders to hang on and even thrive.
► In today's Seattle Times — Navy contract saves jobs on Kitsap Peninsula — A three-year, $80 million follow-on U.S. Navy contract for BAE Systems safeguards 57 systems engineering jobs at the Naval Undersea Warfare Center in Keyport.
► In today's (Everett) Herald — Waste Management faces possible $2 million fine — State regulators last week proposed fining Waste Management $2.14 million for missed trash pickups during last summer's eight-day strike, which affected large portions of Snohomish County.
► From Public News Service — Oregon unions try 'something new' — and membership grows — Unions in Oregon are banding together to help new unions get off the ground … and organizers say the new approach is working. Some 300 Head Start employees submitted cards to the Employment Relations Board Monday to form a union, and about 3000 workers have set up unions in the past year. According to Oregon AFL-CIO president Tom Chamberlain, established unions share advice, manpower and sometimes even money with the new labor ventures.
---
BOEING
► From Bloomberg — Boeing won't split chairman, CEO roles — About 59% of shareholders voted to reject the proposal at Monday's annual meeting, said a spokesman. Both roles have been held by Jim McNerney, 63, since he joined the company in July 2005, and the investor who proposed dividing them cited a three-year delay on the new Dreamliner and its later grounding among his reasons.
ALSO today at The Stand — As Boeing looks beyond us, Washington State must look beyond Boeing (by John Burbank)
---
END DEATH TRAPS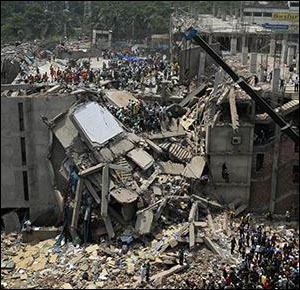 ► From MSN — Why aren't Bangladesh factories safer? — As Bangladesh still mourns the deaths of at least 380 400 garment workers killed in a factory building collapse in Dhaka on Wednesday, it turns out the retailers that employed those workers had a chance to prevent this latest tragedy. Companies like Wal-Mart and Gap have nixed proposals for independent inspections as being too costly and binding.
ALSO at The Stand — Modern-day shackles in Walmart's supply chain (July 24, 2012)
► In today's NY Times — Bangladesh needs strong unions, not outside pressure (by Fazle Hasan Abed) — The solutions start with the workers themselves; they must be allowed by their employers to unionize, so they can engage in collective bargaining and hold their employers responsible for basic standards of pay and safety. Their organized power is the only thing that can stand up to the otherwise unaccountable nexus of business owners and politicians, who are often one and the same.
---
NATIONAL
► At CSNnews.com — Obama extols organized labor in 'Worker Memorial Day' proclamation — With high praise for labor unions and criticism for the manufacturing industry's history, President Barack Obama declared Sunday to be "Workers Memorial Day." In the proclamation, Obama cited deplorable work conditions in factories during the early 20th Century.
► From AP — Airline merger could divide labor union ranks — AFL-CIO President Richard Trumka is worried that the merger of American Airlines and US Airways will trigger a costly fight between two unions over representation of airline ground workers. He says the two unions (IAM and TWU) should call a truce and share representation of the airline employees.
► From Bloomberg — CEO pay 1,795-to-1 multiple of wages skirts U.S. law — Almost three years after Congress ordered public companies to reveal actual CEO-to-worker pay ratios under the Dodd-Frank law, the numbers remain unknown. Mandatory disclosure of the ratios remains bottled up at the SEC, which hasn't yet drawn up the rules to implement it. Some of America's biggest companies are lobbying against the requirement.
► At Huffington Post — Obama's judicial nominees blocked on all sides by Senate Republicans — Democrats regularly blast Republicans for blocking Obama's nominees after they clear the Senate Judiciary Committee with broad support, making them wait an average of 116 days for a confirmation vote. That's three times longer than the average wait for President George W. Bush's nominees. But these obstacles come at the end of the nomination process. It's now clear that there's a serious problem at the beginning, too.
---
TODAY'S MUST-READ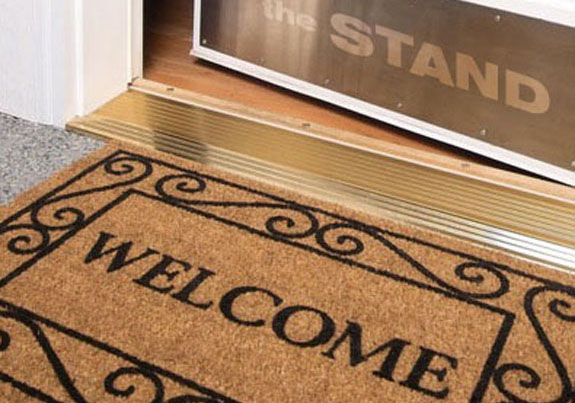 ► At Huffington Post — Will millennials come back to labor? (by Carmen Berkley) — Somewhere between the hate propaganda promoting the "dangers" of joining labor unions (including bringing us a weekend and the 40-hour work week), and outsourcing millions of jobs overseas, the millennial generation has been raised to turn our backs on labor, and pray for a job at Google where we might be able to get fair working standards like a free bowl of Cap'n Crunch or a bike share program. Lets face it. The average millennial will have seven jobs before they turn 26, if they can find a job at all. Perhaps that reason why millennials switch jobs so frequently is because we are unhappy with the benefits, treatment and lack of respect due to our age in the workplace. Something needs to change, and it could start with a massive movement of currently employed young people joining labor unions.
---
The Stand posts links to Washington state and national news of interest every weekday morning by 10 a.m.
WASHINGTON IS A UNION STATE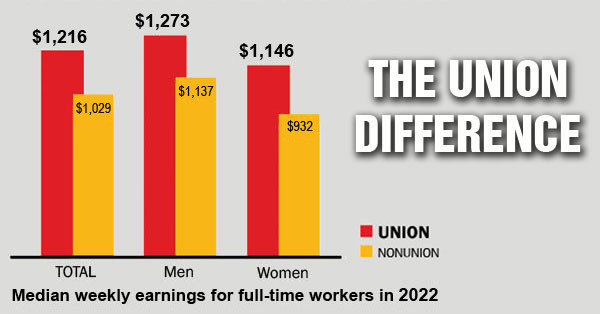 CHECK OUT THE UNION DIFFERENCE in Washington state: higher wages, affordable health and dental care, job and retirement security.
FIND OUT HOW TO JOIN TOGETHER with your co-workers to negotiate for better working conditions and respect on the job. Or go ahead and contact a union organizer today!