SeaTac workers decry Alaska Airlines suit to block vote
The following is from the SeaTac Committee for Good Jobs:
---
SEATAC (July 16, 2013) — SeaTac voters and airport worker supporters reacted sharply to the news that Alaska Airlines and the Washington Restaurant Association have filed a lawsuit seeking to block the SeaTac City Council from sending the Good Jobs Initiative to voters later this fall. Voters and community leaders question the corporations' motivation in blocking a popular citizen initiative that will give workers in and around the airport the opportunity to make ends meet and get ahead.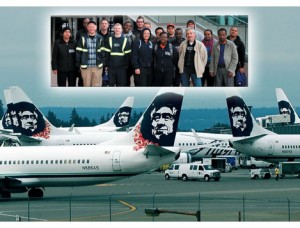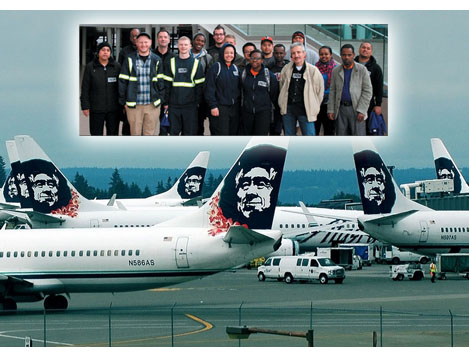 The lawsuit from Alaska Airlines and the Washington Restaurant Association asks the King County Superior Court to prohibit "the City of SeaTac and the City Clerk from taking any further steps to place the proposed Ordinance before the City Council for action or any other steps to forward the proposed Ordinance to King County for placement on a ballot for any election."
"I'm appalled that Alaska Airlines is trying to stop SeaTac citizens from being able to vote on the good jobs initiative. What are they afraid of? Why don't they want to share the success of the company with me and my community?" asked Chris Smith, a SeaTac resident and worker at Sea-Tac Airport.
Alaska Air made $316 million in profits last year, up almost 30%. The Good Jobs initiative would make sure that Alaska Air and other corporations who do well in the SeaTac community do right by the SeaTac community, not just profit off of them.
"Strong businesses should support strong communities and we cannot have that without a strong middle class," said PJ Seidenstricker, SeaTac voter and owner of PJ's Pet Services in SeaTac.
Alaska's lawsuits specifically ask the court to order the City of SeaTac to pay for the "plaintiffs' costs and attorneys' fees" for filing the lawsuit.
Alaska Airlines and the Washington Restaurant Association, represented by corporate law firm Davis, Wright, Tremaine, filed their demands for an immediate injunction on July 8. They are joined by Filo Foods and BF Foods, two Sea-Tac Airport concessionaires.
The SeaTac City Council is scheduled to vote July 23 to place the Good Jobs Initiative on the November ballot. Public testimony will precede Council action at the July 23 City Council meeting, which begins at 6:30 p.m. The "Good Jobs" initiative, signed by more than 2,000 petitioners in SeaTac, provides targeted solutions for well-documented unfair working conditions at Sea-Tac Airport and in some of the larger airport-related businesses. (Alaska Airlines was recently punished with thousands in fines from the State Labor & Industries inspectors for allowing dangerous working conditions).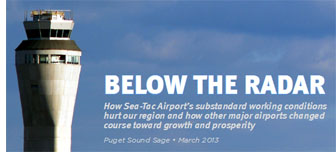 The SeaTac Good Jobs Initiative would bring Sea-Tac Airport in line with workforce standards already in effect at other west coast airports, as documented in the report Below the Radar issued in March 2013 by Puget Sound Sage.
The SeaTac measure would set basic employment standards for workers employed in the transportation, tourism and hospitality industries in SeaTac, including paid sick leave, full-time work for those who need it, a living wage of at least $15/hour, job security for employees when companies change contractors, and assurances that tips and service charges go to the workers who perform the service.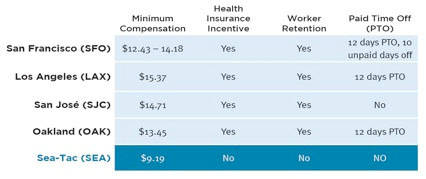 The measure would cover businesses in and around the airport, including airport baggage handling, passenger services, cabin cleaning, aircraft fueling, security, and retail stores, along with hotels, rental car and parking lot facilities. Small businesses are specifically exempt.
Click here for more information.
Short URL: https://www.thestand.org/?p=25405
Posted by
David Groves
on Jul 16 2013. Filed under
LOCAL
. You can follow any responses to this entry through the
RSS 2.0
. Both comments and pings are currently closed.