WWJD at PeaceHealth, Scott Walker blackout, executive excess…
Thursday, August 29, 2013
---
TODAY'S MUST-READ #1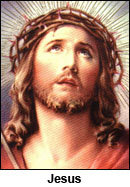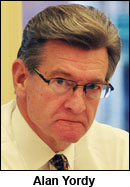 ► In today's Oregonian — That healing touch at PeaceHealth (by Steve Duin) — "I recognize," writes PeaceHealth President Alan Yordy (who made $1.272 million last year, an increase of $237,000 over the previous year), "that (looming layoffs) will be very painful and difficult for all of us, especially those dedicated caregivers and their families whose positions will be eliminated." I'm guessing Yordy and his executive team are talented folks. Worth every dime in salary and bonuses. And if you live near one of PeaceHealth's nine hospitals, you're rooting for the facilities to remain innovative, prosperous … and open in your hour of need. But when you slap Jesus Christ on your masthead, when you insist that your primary mission is to relieve pain and suffering and treat "each person in a loving and caring way," how do you defend laying off employees while your execs continue to live high on the hog?
---
LOCAL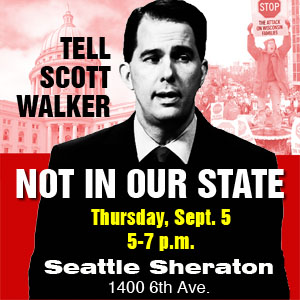 ► In today's Seattle Times — Gov. Walker's speech in Seattle closed to reporters — Wisconsin Gov. Scott Walker will be in Seattle next week for a campaign event that reporters will not be allowed to attend, according to his staff. About 2,000 people are expected to see the Republican governor headline a Washington Policy Center dinner next Thursday, Sept. 5. Walker has asked that journalists be barred — the first such prohibition for the annual event in recent memory, according to the conservative-leaning think tank.
ALSO at The Stand — Protest Gov. Scott Walker on Sept. 5 in Seattle
► In today's Seattle Times — Seattle teachers step up push for settlement of contract talks — Waving picket signs, about 60 Seattle teachers marched outside Eckstein Middle School in Northeast Seattle on Wednesday afternoon, their latest public appeal since they voted down a contract offer from the district Monday.
► In today's Oregonian — Judge orders longshore union to stop disrupting Port of Portland, filing suits and grievances — A federal administrative law judge has issued an outspoken decision directing longshore union leaders to stop disrupting operations at the Port of Portland's container terminal and to quit seeking work there that doesn't belong to them.
► In today's Seattle Times — WestJet plans to buy 65 Boeing 737 MAX — Canadian airline WestJet plans to buy 65 of the new fuel-efficient 737 MAX aircraft from Boeing as it looks to modernize its fleet.
► In today's (Everett) Herald — Federal budget cuts to close Everett Head Start — A Head Start preschool program that has served kids in north Everett since the early 1970s shut down this week, a victim of the federal budget sequestration and its resulting funding cuts.
► In today's Spokesman-Review — Spokane restaurateur accused of defrauding L&I — The co-owner of a Spokane restaurant faces felony fraud charges for allegedly bilking the state of nearly $250,000 in workers' compensation money between 2003 and 2011.
EDITOR'S NOTE — Call 1-888-811-5974 or click here to report suspected L&I fraud by workers, employers or health care providers.
---
STATE GOVERNMENT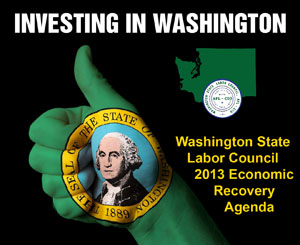 ► In today's Olympian — Senate leaders' 'listening tour' on transportation issues set — State Senate leaders have announced the details of a "listening tour" that will collect public input on transportation needs. The series of 6 p.m.-9 p.m. forums will be Sept. 17 in Bellevue, Sept. 18 in Everett, Sept. 23 in Wenatchee, Sept. 24 in Yakima, Oct. 2 in Spokane, Oct. 7 in Vancouver, and Oct. 9 in Tacoma. None are in Seattle, the state's largest city.
► In today's Columbian — Oregon governor: New answers on CRC by Sept. 15 — Oregon Gov. John Kitzhaber has kicked his state's review of an Oregon-led Columbia River Crossing into high gear, telling legislative leaders in a letter Wednesday that they'll have answers on its feasibility by Sept. 15.
► In today's Columbian — Effort aims to expand health care choices — Efforts are underway to try to increase the number of health plans available for purchase on the new state-based insurance exchange set to launch Oct. 1. The Washington Health Benefit Exchange board has scheduled a special meeting today to consider approval of the four insurance carriers approved to sell plans on the exchange, only one of which will offer plans in Clark County.
---
NATIONAL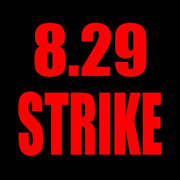 ► At Huffington Post — Fast-food strikes spread (LIVE UPDATES) — Low-wage workers are taking to the streets in 50 cities across the country Thursday. The protests, which come ahead of Labor Day, are an outgrowth of the July strikes that took place in cities like New York, Chicago and Detroit. Only this time, they're expanding to a number of cities in the south and west.
ALSO TODAY at The Stand — Fast-food strike: Seattle, Tacoma, spreading…
► In today's NY Times — Mr. Boehner wants a fight (editorial) — Just when Speaker John Boehner should be warning his members not to use the debt ceiling as a threat, he is doing exactly the opposite. Instead of reminding lawmakers that they are obligated to pay for the debts they voted to incur, he is once again waving the dull saber of default.
► At Politico — Film shows "American Made' economy — A new documentary is trying to avoid being a mouthpiece for the right or the left, but rather be a mouthpiece for America — American-made products to be specific. "American Made Movie," a new documentary about the global economy and the American workforce from filmmakers Nathaniel Thomas McGill and Vincent Vittorio.
---
EXECUTIVE EXCESS

Bailed Out, Booted, and Busted — We're told that corporate executives get paid outrageous sums of money because they add value to the companies they work for. But this new video and report from the Institute for Policy Studies show that this is far from accurate. Of the 500 highest-paid CEOs of the past 20 years, the report shows, 112 of the companies they represent filed for bankruptcy or received bailout money from the federal government, 39 of the CEOs were fired and 39 of those companies had to pay massive fines or settlements for serious fraud — a total of nearly 40% of all the the highest-paid executives.
► In today's (Everett) Herald — Do America's CEOs earn their pay? — The pay gap between large-company CEOs and average American employees has vaulted from 195 to 1 in 1993 to 354 to 1 in 2012.
---
TODAY'S MUST-READ #2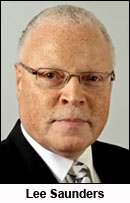 ► At Huffington Post — (Extra)ordinary People (by AFSCME President Lee Saunders) — Low-wage, temporary jobs have become so widespread that they threaten to become the norm, a fact that is celebrated in many corporate boardrooms because it widens the profit margin. ("There's class warfare, all right," billionaire investor Warren Buffett has noted, "but it's my class, the rich class, that's making war.") Dr. Martin Luther King, Jr., who was assassinated in Memphis while working with striking AFSCME sanitation workers 45 years ago, could have predicted this crisis because he understood the need to connect civil rights, human rights, labor rights and economic rights. Presidents Obama, Clinton and Carter will stand on the steps of the Lincoln Memorial and no doubt remind us of the challenges our great country has confronted and overcome throughout the course of its history. But it will be the resolve and fortitude of millions of "ordinary" Americans as they organize and mobilize together in workplaces, churches, schools and communities that reveal our true greatness.
---
The Stand posts links to Washington state and national news of interest every weekday morning by 10 a.m.
Short URL: https://www.thestand.org/?p=26326
Posted by
David Groves
on Aug 29 2013. Filed under
DAILY LINKS
. You can follow any responses to this entry through the
RSS 2.0
. Both comments and pings are currently closed.