Schlicher endorsed, Reichert's first step, Team 777X, drugmakers rule…
Thursday, October 10, 2013
---
ELECTION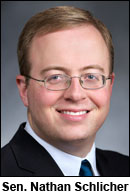 ► In today's Seattle Times — Nathan Schlicher for 26th District Senate seat (editorial endorsement) — Nathan Schlicher, a Democrat from Gig Harbor, is the better choice for the 26th Legislative District Senate race to replace Derek Kilmer, who was elected to Congress. Schlicher, a 30-year-old emergency-room doctor and a lawyer, was a quick study as a temporary replacement for Kilmer last session. The Legislature's only physician, he pushed through promising mental-health reform legislation and was an effective advocate on health policy.
His opponent, Rep. Jan Angel (R-Port Orchard) has a solid résumé… (but) if elected, Angel's conservative ideology might empower the unhelpful, far-right fringe of the Senate Republican caucus.
The challenges ahead for the 2014 Legislature — full funding for education — require a legislator capable of creative compromise. Schlicher, by temperament and approach, is the better choice.
---
G.O.P. SHUTDOWN DAY 10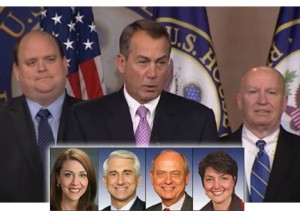 ► In The Hill — GOP looking at 6-week debt limit extension, won't end shutdown — House Republicans are discussing a six-week extension of the nation's debt limit as a way to buy time for more negotiations with President Obama. It is not clear if it would be completely "clean," meaning it would not demand concessions from Democrats. The legislation would not end the government shutdown, which could give Republicans continued leverage in the fight that now looks to be headed toward Thanksgiving.
ALSO TODAY at The Stand — End the shutdown! Rally today, call and write — A Stop the Shutdown rally will be held today (Thursday, Oct. 10) from 3 to 5 p.m. at the Jackson Federal Building (2nd & Marion) in downtown Seattle.
► In today's Seattle Times — Reichert would support 'clean' spending bill — Rep. Dave Reichert is on the record as supporting a "clean" spending bill to reopen the federal government. But he isn't exactly trumpeting it.
EDITOR'S NOTE — This is progress. But it's just a first step. Real leadership demands more. The next step, Rep. Reichert, is to convince your fellow Republicans from Washington state also to announce their support for a "clean" continuing resolution. Then, you can try to convince the House GOP leaders that you elected — including our own Rep. Cathy McMorris Rodgers — to allow a vote. C'mon, Rep. Reichert. You can do it!
► At AFL-CIO Now — You'll never guess what's in the latest Republican ransom note (or maybe you will) — A letter from 50 Republican House members to Speaker John Boehner (R-Ohio) makes Social Security cuts the latest ransom demand of the Republican hostage-takers in Congress.
EDITOR'S NOTE — Send Congress a message that you oppose cutting Social Security and Medicare as part of a "grand bargain" to end the federal government shutdown and resolve budget differences.
► In today's Washington Post — Some in GOP ready to back down on Obamacare fight — Republican Party leaders, activists and donors now widely acknowledge that the effort to kill President Obama's signature initiative by hitting the brakes on the government has been a failure. The law has largely disappeared from their calculus as they look for a way out of the impasse over the shutdown and for a way to avoid a possible default on U.S. debt.
► In today's NY Times — Risk to food safety seen in furloughs — The government shutdown is endangering what Americans eat, with all inspections of domestic food except meat and poultry halted, food experts say.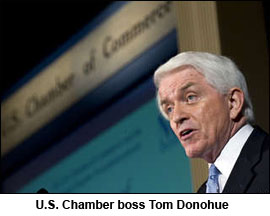 ► In today's NY Times — Major business groups seeing less sway over House GOP — As the government shutdown grinds toward a potential debt default, some of the country's most influential business executives have come to a conclusion all but unthinkable a few years ago: Their voices are carrying little weight with the House majority that their millions of dollars in campaign contributions helped build and sustain.
EDITOR'S NOTE — "What?! Heaven forfend!"  Pssht. You get what you pay for. And they paid for crazy.
► At Huffington Post — Republican Party's approval rating plummets to 'record low' — Just 28% of Americans have a favorable impression of the Republican Party, down 10 percentage points from last month, according to a Gallup poll. The polling firm called it a "record low."
► In The Onion — Psychiatrists deeply concerned for 5% of Americans who approve on Congress — "We're not entirely sure who these people are or where they come from — perhaps they are psych ward patients, or unstable recluses living in remote huts on the outskirts of society — but what we do know is that they are extremely disconnected from reality and in need of immediate attention if they are not already receiving it." Psychiatrists added that because a number of mental health services are currently furloughed, many respondents would just have to "sit tight and hang in there" until the shutdown is resolved.
---
AEROSPACE
► In today's (Everett) Herald — Legislature, industry, labor seek homestyle recipe for 777X — Like the inaugural meeting in Everett last week, 12 Democratic and Republican state lawmakers, along with representatives of the Machinists union, aerospace engineers, Washington State Labor Council and Aerospace Futures Alliance, will gather Friday morning in Seattle to continue formulating a strategy for convincing the Boeing Co. to assemble the 777X in Washington.
► In today's Seattle Times — Keep Washington attractive to Boeing (editorial) — In an effort to keep Boeing 777X assembly work in Washington, Gov. Jay Inslee proposed last week to extend to 2040 the tax breaks that expire after 2024. This is a good opening move.
---
STATE GOVERNMENT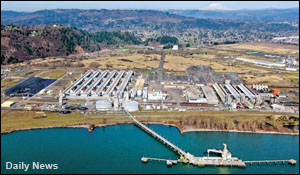 ► In today's (Longview) Daily News — Opponents use Vancouver coal hearing to push for comprehensive review — Hundreds of coal opponents urged regulators Wednesday night to consider how increased train traffic and coal dust from a proposed Longview coal export terminal would impact cities in Clark County and beyond… The terminal would eventually employ about 135 workers, mostly longshore jobs, and generate more than 2,500 building and spinoff jobs during construction. "We need those jobs here," said Mike Bridges of the Longview-Kelso Building and Trades Council, who wore a blue shirt supporting Millennium.
► In today's Seattle Times — Report: Violence on rise again at Western State Hospital — The 827-bed Pierce County psychiatric hospital is on pace for 412 patient-on-staff assaults this year, according to an independent review. There were 322 such assaults last year, 345 in 2011 and 301 in 2010. The surge has taken place even as the number of patients and staff has gradually shrunk.
► In today's Seattle Times — How Washington state awards highway projects studied — A much-hyped report on how to organize state highway megaprojects, released Wednesday, turned out to be light on criticisms and specific cost-cutting ideas.
► In today's News Tribune — Sen. Tom's address accidentally moved outside his district — A mix-up at a driver licensing office has caused the leader of the state Senate to be mistakenly registered to vote outside of his legislative district, according to the state Department of Licensing.
---
LOCAL

► In today's Tri-City Herald — PNNL expected to furlough up to 35 workers — Pacific Northwest National Laboratory is expected to start some limited furloughs next week because of the federal government shutdown.
► From AP — Hanford whistleblower loses job — Oregon Senator Ron Wyden on Wednesday demanded to know why a Hanford Nuclear Reservation whistleblower has lost his job.
► In today's (Longview) Daily News — St. John SEIU members give green light to potential strike — SEIU Local 49 members overwhelmingly authorized a possible strike against St. John Medical Center by a 7-to-1 margin. The dispute centers on affordable health care benefits.
► In today's (Aberdeen) Daily World — WorkSource to hold meetings for unemployed mill workers — WorkSource Grays Harbor will host two informational meetings for former Harbor Paper employees regarding a fresh batch of unemployment benefits offered under the federal Trade Act. Meetings will be held in the SouthShore Mall meeting room Oct. 16.
---
NATIONAL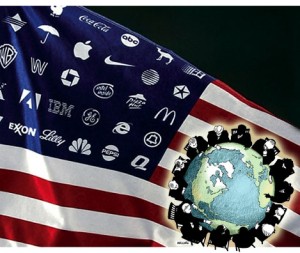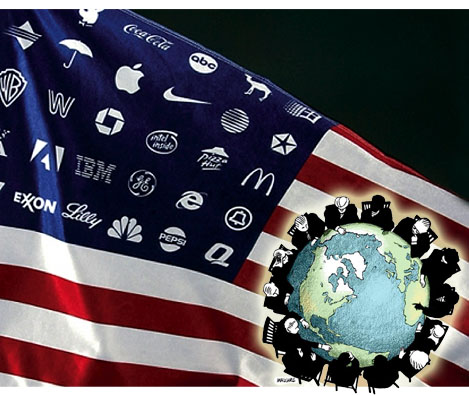 ► In today's Washington Post — Drugmakers try to outflank White House in trade agreement — In his budget, Obama proposed cutting back the number of years that drugmakers have exclusive rights to test data on biologic medicines, arguing the move would cut costs for Medicare and Medicaid. But if the Trans-Pacific Partnership binds the United States to a 12-year timeline, the White House's plan would be off the table.
EDITOR'S NOTE — So drug companies are writing agreements that will bind U.S. citizens to laws enforced by an international trade tribunal?
► In today's NY Times — Big money manipulators (by Charles M. Blow) — Rich conservatives are out to bend government to their will or break it in the attempt to discredit this Democratic president and ensure that there won't be another soon.
---
The Stand posts links to Washington state and national news of interest every weekday morning by 10 a.m.
Short URL: https://www.thestand.org/?p=27253
Posted by
David Groves
on Oct 10 2013. Filed under
DAILY LINKS
. You can follow any responses to this entry through the
RSS 2.0
. Both comments and pings are currently closed.