Attend local legislative town hall meetings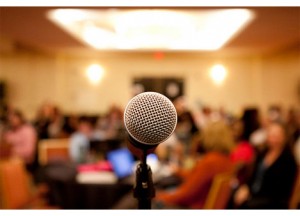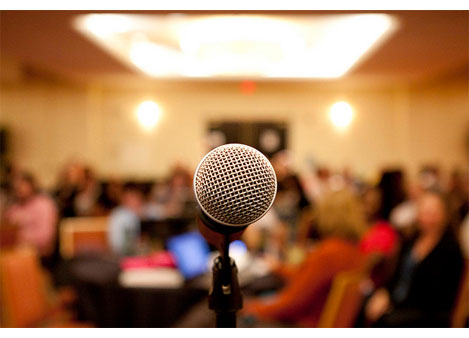 Many Washington state legislators will be holding town hall meetings and constituent listening sessions around Washington state starting this weekend.
The Washington State Labor Council, AFL-CIO is urging union members and community supporters to attend their local events and urge their lawmakers to support pro-working family legislation — like the House-approved paid safe and sick days bill and the package of legislation to combat wage theft — and to oppose anti-labor legislation that has emerged from the Republican-controlled Senate. (See the latest WSLC Legislative Update newsletter for a list of those bills.)
Here is a list of upcoming town hall meeting that we are aware of. If you don't see them on the list, check with your local legislators to see if they have one planned this weekend or sometime soon.
FRIDAY, FEB. 21
26th District (Rep. Larry Seaquist and Jesse Young) — 7-8:30 p.m. at the Peninsula High School Auditorium, 14105 Purdy Dr. NW, Gig Harbor
SATURDAY, FEB. 22
3rd District (Sen. Andy Billing and Rep. Marcus Riccelli) — 10 a.m.-11:30 a.m. at the Museum of Arts & Culture, 2316 West 1st Avenue, Spokane
4th District (Rep. Matt Shea) — 6:30-7:30 p.m. call in, 1-800-757-3703
5th District (Sen. Mark Mullet, Reps. Jay Rodne and Chad Magendanz) — 10 a.m.-11 a.m. at the Maple Valley Community Center, 22225 SE 231st St, Maple Valley; 1-2 p.m. at the Issaquah Highlands Fire Department, 1280 North Park Drive, Issaquah; and 3-4 p.m. at the Snoqualmie Police Department, 34825 SE Douglas Street, Snoqualmie
11th District (Sen. Bob Hasegawa, Reps. Zack Hudgins and Steve Bergquist) 1-2 p.m. at the King County Regional Communications & Emergency Command Center, 3511 NE 2nd St, Renton
17th District (Reps. Monica Stonier and Paul Harris) — 1-2:30 p.m. at Wy'east Middle School Auditorium, 1112 SE 136th Ave., Vancouver
21st District (Sen. Marko Liias, Reps. Mary Helen Roberts and Lillian Ortiz-Self) — 10 a.m. at the Edmonds City Hall, 121 5th Avenue North, Edmonds; 1 p.m. at the Martha Lake Elementary School, 17500 Larch Way, Lynnwood; and 3 p.m. at the Mukilteo City Hall, 11930  Cyrus Way, Mukilteo
25th District (Rep. Dawn Morrell) — 10:30-11:30 a.m. at the Puyallup Public Library, South Meeting Room, 324 S. Meridian; 1-2 p.m. at the Fife Community Center, 2111 54th Ave. E.; and 3-4 p.m. at the Midland Community Center, 1614 99th St. E., Tacoma
26th District (Rep. Larry Seaquist and Jesse Young) — 10-11:30 a.m. at Key Center Library, 8905 Key Peninsula Hwy N, Lakebay; 12:30-2 p.m. at the Kitsap County Commissioners Chambers, 619 Division St. #4, Port Orchard; and 3-4:30 p.m. at the Bremerton School District Admin. Building, 134 Marion Ave. N., Bremerton
27th District (Sen. Jeannie Darneille, Reps. Laurie Jinkins and Jake Fey) — 10 a.m. at the Jason Lee Middle School, 602 S Sprague, Tacoma
29th District (Sen. Steve Conway) — 10 a.m.-2 p.m. at the PLU Bookstore, 208 Garfield St, Parkland
30th District (Rep. Linda Kochmar) — 10-11:30 a.m. at the Federal Way City Hall, 33325 8th Ave S, Federal Way; 12-30-2 p.m. at the Milton City Hall, 1100 Laurel Street, Milton; 3-4:30 p.m. at the Algona City Hall, 402 Ward Street, Algona
35th District (Rep. Drew MacEwan) — 2-3 p.m. at the Theler Community Center, 22871 NE State Route 3, Belfair
37th District (Sen. Adam Kline, Reps. Sharon Tomiko Santos and Eric Pettigrew) — 1:30-3:30 p.m. at the Pacific Tower, 8th floor Conference Room, 1200 12th Avenue South, Seattle
38th District (Sen. John McCoy, Reps. Mike Sells and June Robinson) — 10-11:30 a.m. at the Marysville Library, 6120  Grove Street, Marysville
41st District (Sen. Steve Litzow, Reps. Judy Clibborn and Tana Senn) — 10-11:30 a.m. at the Hazelwood Elementary School, 7100 116th Avenue SE, Newcastle; and 1:30-3 p.m. at the Sunny Hills Elementary School, 3200 Issaquah-Pine Lake Road SE, Sammamish
42nd District (Sen. Doug Ericksen, Reps. Jason Overstreet and Vincent Buys) — 10 a.m.-noon –Blaine High School Performing Arts Center, 1055 H Street, Blaine
43rd District (Sen. Jamie Pedersen, Reps. Frank Chopp and Brady Walkinshaw) — 1:30 p.m. at the Seattle First Baptist Church, 1111 Harvard Avenue, Seattle
45th District (Sen. Andy Hill, Reps. Larry Springer and Roger Goodman) — 10-11:30 a.m. at the Lake Washington Institute of Technology, 11605 132nd Ave SE, West Bldg Room W404, Kirkland
48th District (Sen. Rodney Tom, Reps. Ross Hunter and Cyrus Habib) — 10 a.m.-noon at Redmond City Hall
SUNDAY, FEB. 23
18th District (Rep. Brandon Vick) — 10-11:30 a.m. at the Battle Ground Community Center, 912 E. Main St.; and 1-2:30 p.m. at the Camas Police Department community room, 2100 N.E. Third Ave.
TUESDAY, FEB. 25
12th District (Sen. Linda Evans Parlette, Reps. Cary Condotta and Brad Hawkins) — 7 p.m. call in, 1-877-229-8493, code 112411
WEDNESDAY, FEB. 26
9th District (Rep. Joe Schmick) — 6:30-7:30 p.m. call in, 1-800-761-6268
TUESDAY, MARCH 4:
15th District (Reps Bruce Chandler and David Taylor) — 6:30-7:30 p.m. call in, 1-800-291-9241
Short URL: https://www.thestand.org/?p=29940
Posted by
David Groves
on Feb 21 2014. Filed under
STATE GOVERNMENT
. You can follow any responses to this entry through the
RSS 2.0
. Both comments and pings are currently closed.