Carpe per diem, benefits of $15, Murray's tax cut, DeMint ducks…
Wednesday, March 26, 2014
---
MUDSLIDE TRAGEDY



► In today's (Everett) Herald — Death toll rises to 24; no end in sight to grim search — Local, state and federal resources are focused now on looking for human life and finding others still trapped inside the square-mile field of devastation. No survivors have been rescued since Saturday, when the soggy hill collapsed and buried the rural Steelhead Drive neighborhood.
► In today's NY Times — In an ocean of mud, a plea: Leave me and find my wife — The McPhersons were swept apart, Linda in one direction, Gary in another.
---
STATE GOVERNMENT



► In today's News Tribune —Senate panel agrees to raise members' per diem to $120 — Senate Majority Leader Tom had ridiculed House move during legislative session, but 4-to-3 vote that included one GOP member increases members' expense check by $30 daily and adds $10 to in-district aides' reimbursement while in Olympia for session. Says Sen. Brian Hatfield (D-Raymond): "We don't need to get rich being a public official. But we sure as hell shouldn't go broke."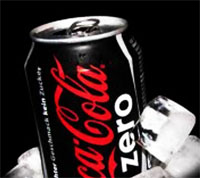 EDITOR'S NOTE — Teachers and other school employees have not had a cost-of-living pay increase for six years, despite Washington voters passing an initiative to guarantee COLAs. Likewise, the state has not funded COLAs for state employees since 2008, although most of them have endured unpaid furloughs, a temporary 3% pay cut, and significantly higher out-of-pocket costs for health care. Public employees don't need to get rich providing services to the rest of us. But they sure as hell shouldn't go broke.
► In the P.S. Business Journal — Health exchange sees enrollment jump as deadline nears — With less than a week to go before the open enrollment deadline for private health plans, Washington's Health Benefit Exchange announced Tuesday that more than 500,000 people have enrolled in commercial or Medicaid plans, including 125,000 who have purchased plans.
► In today's Olympian — State should enact plan to retain food stamp benefits (editorial) — The governors of seven states have found a legitimate way to mitigate the $8.6 billion reduction to the Supplemental Nutrition Assistance Program — better known as food stamps, and in our state as Basic Food — in the farm bill passed by Congress this year. We hope Gov. Jay Inslee will decide to join his gubernatorial colleagues.
---
LOCAL



► At KPLU — SeaTac parking lot company fires workers who complained about not getting $15/hour — Thirteen workers at Extra Car Airport Parking in SeaTac submitted complaints to the city earlier this year, saying their boss is not paying them the $15 an hour that they're due under a voter-approved law that went into effect on Jan. 1. Now, five of those 13 people who filed the complaints have been fired and they say their boss let them go out of retaliation.
► In The Stranger — How a $15 minimum wage would make everyone richer (by Nick Hanauer and Eric Liu) — People here recognize that prosperity and community emerge from the middle out, not the top down. That we're connected in an ecosystem. That we're all better off when we're all better off. It's why so many companies here treat their workers better than the market says they have to. Compare Costco to Walmart. Or Starbucks to McDonald's. Or Tom Douglas restaurants to Olive Garden. This "Cascadian" form of capitalism works — for everyone, not just for capitalists. And we believe that raising Seattle's minimum wage to $15 in a speedy, simplified, and practical way will make our city more competitive and bring giant benefits, both economic and civic.
► In today's News Tribune — Tacoma immigration detainee OK after medical emergency — A man who fellow detainees said tried to kill himself Monday at Tacoma's immigration detention center was in satisfactory condition at a hospital later in the day.
► In today's Columbian — Unfair labor finding against Vancouver Police Dept. is upheld — The state Court of Appeals has upheld a finding that the VPD committed an unfair labor practice in 2009 by denying an officer a spot in the motorcycle unit because of his activities as president of the police officers' guild.
► MUST-READ in today's Spokesman-Review — Fighting poverty or fighting the poor? (by Shawn Vestal) Can you remember the last time you heard a major local leader cast poverty as a moral obligation for the wider Spokane community? These days, we reserve our moral critiques for the poor themselves… Hostility toward the poor — mean-spirited, self-satisfied and ignorant — flourishes, and it results in self-fulfilling prophecies. It feeds and fosters poverty.
---
AEROSPACE



► In the P.S. Business Journal — Washington aerospace hiring to flatten, except for skilled positions — While aerospace employment in Washington will only creep up about 1 percent annually in the next five years, the demand for skilled aerospace workers remains hot. That's a key conclusion a report released Monday in Olympia, by the Workforce Training & Education Coordinating Board.
---
FEDERAL GOVERNMENT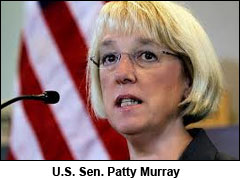 ► In The Hill — It's time to update our tax code for struggling working families (by U.S. Sen. Patty Murray) — I am introducing the 21st Century Worker Tax Cut Act, a bill that would complement critical reforms like raising the minimum wage by providing targeted tax cuts designed for today's workforce. This bill builds on work incentives both Republicans and Democrats agree have been effective, and it is paid for by closing wasteful loopholes both parties have proposed eliminating. The 21st Century Worker Tax Cut Act would update our tax code to help today's families keep more of what they earn.
► At PeoplesWorld.org — Trumka says he'll back Obama on a new pro-worker trade policy — Declaring presidential "fast-track" trade authority dead, AFL-CIO President Richard Trumka is urging President Obama to construct a new trade policy, as part of larger pro-worker economic policy.
► In The Hill — ObamaCare deadline extended for 'special circumstances and complex cases' — The Obama administration will extend the March 31 open enrollment deadline for people who say they tried to sign-up for coverage on the new healthcare exchanges but failed to complete the process on time.
► In The Hill — Five reasons the NLRB must overturn tainted VW election (by John Logan) — The National Labor Relations Board (NLRB) will soon decide on whether to overturn the union election at Volkswagen in Chattanooga, Tennessee because outside interference undermined workers' choice. The facts demonstrate that third-party interference by GOP politicians and anti-union groups created "a general atmosphere of fear or reprisal rendering a free election impossible."
---
NATIONAL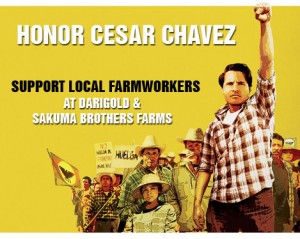 ► At Salon — The story of Cesar Chavez comes to the big screen — Just as our current national discourse delves into the deeper issues surrounding employment wages and equality, Diego Luna brings together a critically acclaimed cast to show how one American galvanized social change to deliver justice for a marginalized people, all the while promoting a message of nonviolence.
ALSO at The Stand — Leaflet at Seattle premiere of 'Cesar Chavez' on Thursday
► At AFL-CIO Now — Letter Carriers stand solidly with Postal Workers against USPS/Staples deal — The NALC has joined in the battle by the AWPU to stop the U.S. Postal Service's privatization of retail operations by contracting services to Staples with "postal counters" staffed with low-wage, high-turnover Staples employees rather than postal employees. NALC President Fredric Rolando announced the union was taking part in the April 24 National Day of Action to protest the USPS/Staples deal.
---
TODAY'S MUST-SEE



► At MSNBC — Why won't DeMint debate Trumka on minimum wage?
---
The Stand posts links to Washington state and national news of interest every weekday morning by 10 a.m.
Short URL: https://www.thestand.org/?p=30796
Posted by
David Groves
on Mar 26 2014. Filed under
DAILY LINKS
. You can follow any responses to this entry through the
RSS 2.0
. Both comments and pings are currently closed.