Boeing drain, Race to the Test, transient faculty…
Monday, April 14, 2014
---
BOEING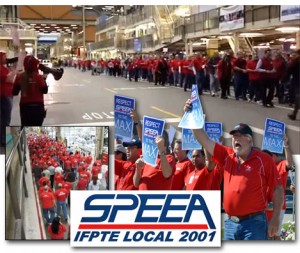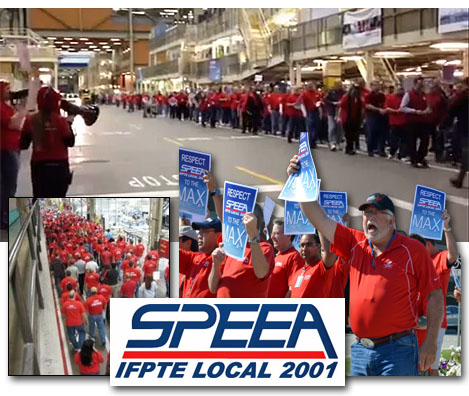 ► In the P.S. Business Journal — Boeing's job shift to California may spur suit on age discrimination, SPEEA says — Boeing's engineers union says it could file age discrimination charges against the company if union analysis determines that is behind Boeing's decision to move engineering jobs to California.
► In the Seattle Times — Lonely ignored voice predicted Boeing job drain (by Danny Westneat) — Despite being given the largest state tax break in U.S. history, Boeing is shipping jobs out of the state. One guy that nobody listened to predicted it. That's Andy Nicholas, a fiscal analyst at the Washington State Budget and Policy Center. He wasn't against giving Boeing tax aid to build the 777X here. With so much taxpayer money at stake, though, the state should have negotiated far better protection for itself.
► In the Seattle Times — Thank you, Boeing! May we have another? (by Ron Judd) — The Lazy B, fresh from its latest round of raping and pillaging in the statehouse, has pulled the rug from beneath 1,000 engineers, informing them that, oh, by the way, your jobs are all moving to California. It's the very sort of aerospace avarice skeptics warned about when Gov. Jay Inslee and the duct-taped coalition of hapless legislative dupes signed on to another round of massive Boeing tax breaks last year.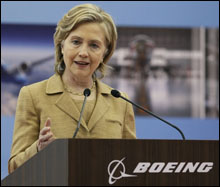 ► In today's Washington Post — For Hillary Clinton and Boeing, a beneficial relationship — A mutually beneficial relationship exists between one of the world's major corporations and a potential future president. Hillary Clinton has functioned as a powerful ally for Boeing's business interests at home and abroad, while Boeing has invested resources in causes beneficial to Clinton's public and political image.
---
LOCAL



► In today's (Everett) Herald — Turnout low in first IAM general election since 1961 — Turnout has been low around metro Puget Sound, but union members who have voted "are voting overwhelmingly for the reform ticket," said a local union staff member with District Lodge 751. "It's going to be close," he said, based on conversations he's had with union officials across the country. "But it looks like the reform ticket might just win."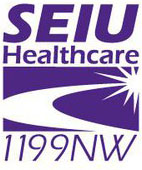 ► In the P.S. Business Journal — Union had questioned staffing levels at Providence clinic where rehab patient died — Staff and union representatives (SEIU HealthCare 1199NW) had repeatedly raised concerns about staffing levels at a Providence Health & Services rehabilitation facility in Lacey, where a patient died in March. One doctor there told investigators that the center had two nurses for 40 patients and that patients were required to come to the nursing station to have their vitals checked.
► In the P.S. Business Journal — Alaska Airlines clerks win merger protection in union contract — Alaska Airlines' union clerical and office employees (IAM) asked for better protection from any possible merger with a bigger airline, and they got it.
► In today's Yakima H-R — Dairy worker rally falls short, but message delivered — On Sunday, United Farm Workers organized an event to bring attention to what they're calling unsanitary and abusive conditions at several dairy farms that are part of the Darigold cooperative, producing the milk that the company processes.
---
STATE GOVERNMENT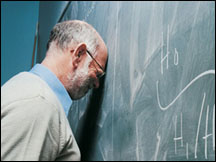 ► At Huffington Post — New report rebukes central feature of 'Race to the Top' (by Diane Ravitch) — Education Secretary Arne Duncan believes so strongly in VAM (value-added measurement, or evaluating teachers by test scores) that he has threatened to punish Washington state for refusing to adopt this method of evaluating teachers and principals. But the American Statistical Association, one of the nation's leading scholarly organizations, has issued a short but stinging statement that strongly warns against the misuse of VAM. Says the ASA:
Most VAM studies find that teachers account for about one percent to 14 percent of the variability in test scores, and that the majority of opportunities for quality improvement are found in the system-level conditions. Ranking teachers by their VAM scores can have unintended consequences that reduce quality.
EDITOR'S NOTE — And yet, newspaper editorials throughout Washington proclaimed that legislators who voted this year against VAM in Washington state were simply capitulating to the teachers' union, as opposed to taking a principled stand. Blame labor!
► In today's Yakima H-R — Legislature allocates $22 million 'down payment' for Medicaid nursing home funding, but more is needed — In the Legislature's supplemental budget this year, $22 million in Medicaid dollars was allocated for nursing homes: $9 million to provide more money and benefits to low-wage earners who work in the facilities, and the remainder for direct care services.
► In the Olympian — Ethics board: How much free food to allow? — How much free food and drink is too much for a state lawmaker to accept? That is, in rough terms, the question going before the Legislative Ethics Board, which polices misconduct by state lawmakers and their staffers.
---
OUR CRUMBLING NATION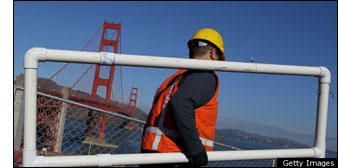 ► At Huffington Post — Now is the time to rebuild our national infrastructure (by Lawrence Summers) — The single most important step the U.S. government can take to reverse discouraging trends on Americans' income is to mount a concerted, large-scale program directed at renewing our national infrastructure. At a time of unprecedented low interest rates and long-term unemployment, such a program is good economics but, more fundamentally, it is common sense.
► In today's NY Times — Three expensive milliseconds (by Paul Krugman) — The fact that the Spread Networks tunnel was built to shave three milliseconds — three-thousandths of a second — off communication time for futures traders, while the Hudson River rail tunnel wasn't built, tells you a lot about what's wrong with America today. We're giving huge sums to the financial industry while receiving little or nothing — maybe less than nothing — in return.
---
NATIONAL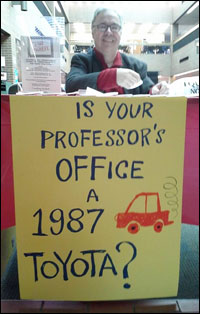 ► In today's NY Times — The college faculty crisis (editorial) — The portrait of the growing legions of part-time instructors that emerges from a new study by the Center for Community College Student Engagement, a research center at the University of Texas at Austin, is alarming. The report, based on survey responses from more than 71,000 teachers, found that part-timers face many challenges. Because they are treated almost like transient workers, they are given little reason to make an investment in the institution. They often learn which courses they are teaching just weeks or even days before the start of the semester, so there is almost no time to prepare. They often lack office space or administrative or technical support and are rarely given any guidance on how to do their jobs effectively. According to the report, they are implicitly told: "Just show up every Thursday at 5 o'clock and deliver a lecture to your class. Give a midterm and a final exam, and then turn in a grade, and the college will pay you a notably small amount of money."
---
TODAY'S MUST-SEE
► From Daily Kos — This excellent new ad supporting Democratic Sen. Mark Begich's re-election bid in Alaska is how Democrats in red states — or really, Democrats anywhere — should be running on Obamacare:
---
The Stand posts links to Washington state and national news of interest every weekday morning by 10 a.m.
WASHINGTON IS A UNION STATE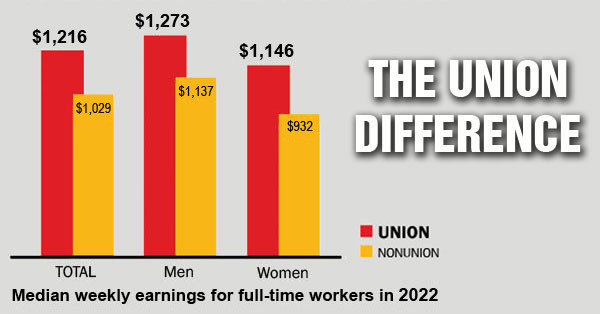 CHECK OUT THE UNION DIFFERENCE in Washington state: higher wages, affordable health and dental care, job and retirement security.
FIND OUT HOW TO JOIN TOGETHER with your co-workers to negotiate for better working conditions and respect on the job. Or go ahead and contact a union organizer today!