Clean water and air — brought to you by good government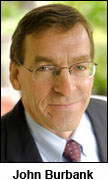 By JOHN BURBANK
---
(May 22, 2014) — I was thirsty this morning, so I went to the sink, turned on the tap, filled a glass, and drank some water. We do this every day. We don't worry about the quality of the water, the pipes that bring it into our homes, the reservoir where water is collected and stored, the water treatment so that it has no bacteria or viruses. We literally take our water for granted.
But it is not granted. It is the product of good public health, good regulation, good planning, good scientific research, good construction practices, good oversight, good taxes and user fees, and good public servants. All these things are the product of good government.
For example, the story of drinking water in Everett begins in the Cascades, with water collected in the Spada Reservoir, then channeled through the Snohomish County PUD Jackson Hydroelectric Plant to make electricity. The water then flows back through a 3-mile-long pipe to Lake Chaplain Reservoir. Part of it is diverted and returned to the Sultan River to provide in-stream flow for fish. Most of it is treated at the Drinking Water Filtration Plant. Then it flows, via gravity into the homes and businesses of Everett.
When you get a glass of water, you are benefiting from decades of planning, dam-building, preservation of land and pipe-laying. You are benefiting from current expenditures for water monitoring, water filtration, and maintenance of transmission lines. You know your water is safe and is there for you.
Another thing we do in the morning, and, in fact, all day long, is breathe. Our health is dependent on air quality. That makes me happy to live in the Northwest. Our air is clean, the sky is blue when it isn't raining, and you can see the Olympics to the West and the Cascades to the East. We take this for granted.
But we shouldn't. If we lived in some other parts of the world, we couldn't see mountains five miles from our homes. Today the air quality index, which measures five major air pollutants, is 19 in Everett. That means that the air is "good." Compare this to Hangzhou China, where today the air quality index measures 250 — officially this is "very unhealthy." Hangzhou happens to have a beautiful lake surrounded by green mountains. But the lake is only to look at, you wouldn't be caught swimming in it, and the mountains you can't even see through the haze of pollution.
Fifty years ago, Lake Washington was an embarrassment of bad water with sewage outflows, industrial waste and blue-green algae blooms. Thanks to voters' approval of the metropolitan form of county-wide government for water and sewage treatment and growth planning, and thanks to federal regulations on allowable discharges, we cleaned up Lake Washington. Now we take swimming for granted, at least once the water warms up a bit. That piece of environmental good works was only possible thanks to good government.
A Republican president, Richard Nixon, and a Democratic Congress in 1970 partnered up to pass the Clean Air Act, regulating air pollutants, including auto emission standards, the adoption of catalytic converters, the banning of lead in fuel, and limiting and mitigating industrial "smokestack" emissions. The result: the number of days of unhealthy air has been reduced by ten-fold in Everett, from three weeks a year in 1985 to just two days in 2013.
China doesn't regulate industrial emissions. Their industry and homes depend on coal-fired electricity. As a result, they are literally suffocating their own citizens. People are getting fed up. Protests against air and water pollution are even escaping through the censors' scissors.
We expect good air and clean water, and we should. It's only possible through a government that is of, for, and by the people. We have had those governments in the past, at the city, county, state and federal level. The elected leaders from both parties took their responsibilities as public servants and public leaders seriously. They made decisions for the public interest. So when you drink a glass of water from the tap, take a deep breath, and resolve to hold our elected representatives accountable for governing in the interests of all of us.
We did it before, and we can do it again.
---
John Burbank is the executive director and founder of the Economic Opportunity Institute in Seattle. John can be reached at john@eoionline.org.
WASHINGTON IS A UNION STATE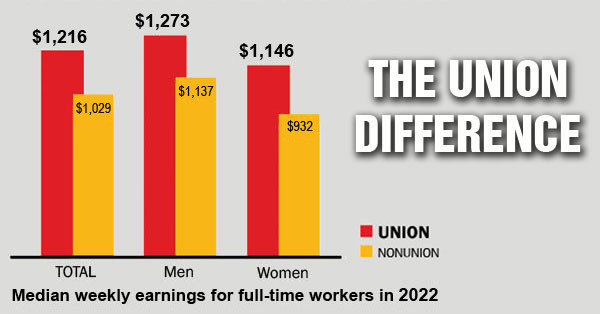 CHECK OUT THE UNION DIFFERENCE in Washington state: higher wages, affordable health and dental care, job and retirement security.
FIND OUT HOW TO JOIN TOGETHER with your co-workers to negotiate for better working conditions and respect on the job. Or go ahead and contact a union organizer today!