Unions WORK! Help AFSCME spread the word to all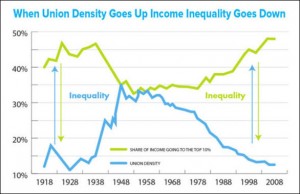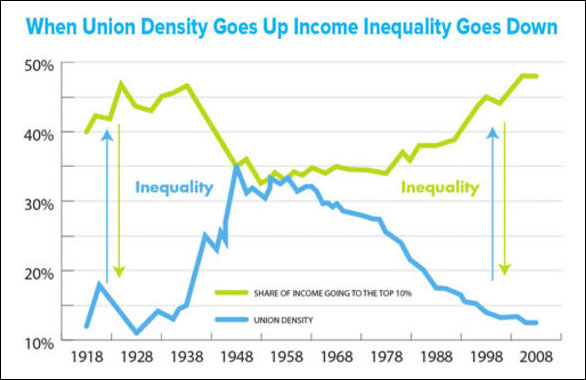 (May 23, 2014) — The evidence is very clear: unions work. Pretty much everyone benefits when workers have a strong voice and can actively participate in collective bargaining. Now AFSCME has created a new tool to help spread this message far and wide.
Unions WORK is the new website AFSCME created to help you spread the word. It features clear and easy-to-understand graphics (like the one at right, click to enlarge) that make it clear that when unions are strong, the economy and the middle class do better and working families take home more money, even if they aren't union members themselves.
Here's how AFSCME President Lee Saunders described Unions WORK:
Strong unions level the playing field and help create an economy that works for everyone. It's true. The data is overwhelming: When unions are strong, our nation's wealth is distributed more equally. And when union membership goes down, so does the middle class.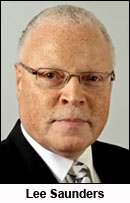 This is what our new website, Unions WORK, is all about. And it's a message that we need to spread far and wide: To reduce income inequality we need to speak up and fight back against anti-worker and anti-union attacks. Unions are one of our only counterbalances to big corporations and the super rich who tilt the playing field in their favor so that they can hoard more and more of our nation's wealth.
If you believe unions are important for a fair economy, then please go to www.unionswork.us. There you can show your support and help spread the word. Nationwide, deep-pocketed, anti-worker forces are systematically targeting unions. They know full well that if they can eliminate collective bargaining, it's game over — and they've won… That's why it's so important that people understand that attacks on unions are attacks on them, whether or not they belong to a union. Go to www.unionswork.us to sign the petition and spread the word via Facebook and Twitter about how unions work for all of us.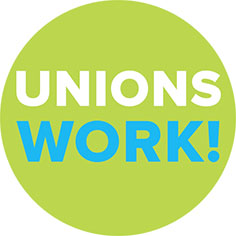 It only takes a few seconds to go to Unions WORK, share the graphics and sign up for future updates so you'll know when more important info is ready to be shared. Please join in this important effort.
Short URL: https://www.thestand.org/?p=32039
Posted by
David Groves
on May 23 2014. Filed under
NATIONAL
. You can follow any responses to this entry through the
RSS 2.0
. Both comments and pings are currently closed.