Big bang, GEO contract, tired truckers, who makes minimum…
Tuesday, June 10, 2014
---
LOCAL



► In today's Seattle Times — 15 Now wage vote wouldn't have been until 2015, not this fall — The 15 Now charter amendment to raise the minimum wage may not have been able to appear on the ballot in November under city and state election rules. Some business owners say they are angry that no city official alerted the public sooner about the city rules governing charter amendments, and that they were struggling to reach an agreement under a false deadline. That includes a group of small, independent business owners who filed their own charter amendment Thursday for a $12.50 minimum wage that they planned for the November ballot.
EDITOR'S NOTE — Goldy over at HA Seattle already reported this last week.
► At PubliCola — Anti-$15 minimum wage group 'proceeding' despite rule barring 2014 ballot measure — A group of small businesses organized as Forward Seattle, which has proposed an amendment to the city charter to replace the new $15 minimum wage ordinance with a $12.50 minimum wage phased in over five years, says it plans to "proceed as is" with its proposal for a 2014 ballot measure, despite the fact that city law only allows charter amendments to go on the ballot in odd years.
► In today's Seattle Times — Constantine vetoes County Council bill to avert transit cuts — King County Executive Dow Constantine took only a few minutes Monday evening to veto a County Council bill that would have averted three rounds of bus-service cuts next year. Constantine insisted despite a recent uptick in sales-tax revenue — for this year, an extra $32 million beyond projections is expected — Metro Transit doesn't have enough money to prevent a 16 percent cut.
► In today's Spokesman-Review — Spokane, 5 other Washington VA facilities will get further review — New patients seeking a primary care doctor through VA Puget Sound in Seattle faced a wait time of nearly 59 days, according to a Department of Veterans Affairs internal review released Monday. The report shows wait times averaged about 29 days in Spokane and 43 days in Walla Walla, indicating that delays at the state's three largest VA systems far exceeded the department's stated 14-day goal.
► In today's News Tribune — Frederickson site under consideration for major sawmill — California-based Sierra Pacific Industries, the second-largest lumber producer in the nation, is assembling a site at Frederickson in southern Pierce County to build a major new sawmill that could employ as many as 200 workers.
---
IMMIGRATION REFORM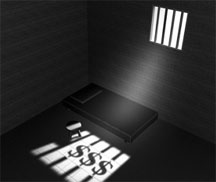 ► In today's Seattle Times — Cheaper, better alternatives to immigrant detention at the Northwest Detention Center (editorial) — The number of federal holding cells has grown unnecessarily and as they do, private prison contractors are reaping the rewards. The Northwest Detention Center is operated by private prison stalwart GEO Group. The center has come under fire for poor conditions that recently led about 750 out of 1,300 detainees to go on hunger strikes over the course of two months. GEO'S contract expires in October. Rather than continuing business as usual, ICE should consider other options.
► In The Hill — Vast majority support legal status for illegal immigrants — Only 19 percent of the public want to deport all illegal immigrants, while the vast majority in a new poll express support for some form of legal status. Sixty-two percent of people favor providing illegal immigrants with a path to citizenship if they meet certain requirements.
► At Think Progress — Woman waits in line 21 years to immigrate into U.S., then gets turned away for being too old — On Monday, the U.S. Supreme Court upheld an immigration court's 2008 ruling that facilitated this result, in a splintered opinion that aligned unlikely justices engaged in messy statutory interpretation. The ruling affects an estimated thousands of individuals each year who "age out" of immigration eligibility after years on a waiting list.
---
STATE GOVERNMENT



► In today's Olympian — State Library to close to the public during mornings due to a fresh round of budget cuts —  The Washington State Library is reducing its hours for the public by nearly half starting next week, the result of cutting two positions. The cuts are part of the library's plan to meet a $1 million funding shortfall over the next year.
► In The Onion — States now offering millions in tax breaks to anyone who says 'high tech jobs' — Minnesota governor Mark Dayton:
Anyone who can say those words will get all the taxpayer-financed assistance they want, no questions asked. We can also provide tax-free property and generous relocation packages to anyone who recites the phrase 'regional technology hub.' Heck, we'll raze a nice big plot of land for you in any city in the state at your request. Seriously, we'll do whatever you want — don't be afraid to ask.
---
NATIONAL



► From AP — Morgan crash fuels debate over tired truckers — A New Jersey highway crash that severely injured Tracy Morgan and killed another comedian is drawing attention to the dangers of tired truckers just as the industry and its allies in Congress are poised to roll back safety rules on drivers' work schedules.
► From AP — Morgan accident among hundreds for Wal-Mart trucks — The accident that injured comedian Tracy Morgan and killed a passenger on his limo bus was one of hundreds of crashes involving Wal-Mart trucks in the past two years.
---
TODAY'S MUST-READ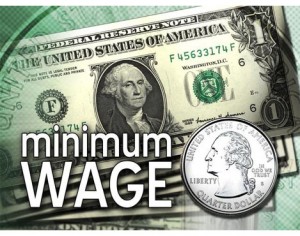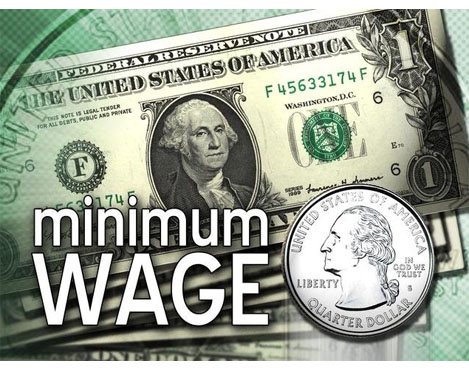 ► In the NY Times — Minimum wage: Who makes it? — Minimum-wage workers are older than they used to be. Their average age is 35, and 88 percent are at least 20 years old. Half are older than 30, and about a third are at least 40. Many have kids. About one-quarter (27 percent) of these low-wage workers are parents, compared with 34 percent of all workers. Most are women. Women make up 48 percent of the work force yet 55 percent of the would-be beneficiaries of the increase in the minimum wage. Most are white, but minorities are overrepresented. Their earnings are a big part of their family budgets. They're in every state, but are overrepresented in the South.
---
The Stand posts links to Washington state and national news of interest every weekday morning by 10 a.m.
Short URL: https://www.thestand.org/?p=32440
Posted by
David Groves
on Jun 10 2014. Filed under
DAILY LINKS
. You can follow any responses to this entry through the
RSS 2.0
. Both comments and pings are currently closed.