Our extreme Supremes, local reaction, ILWU talks…
Tuesday, July 1, 2014
---
EXTREME SUPREMES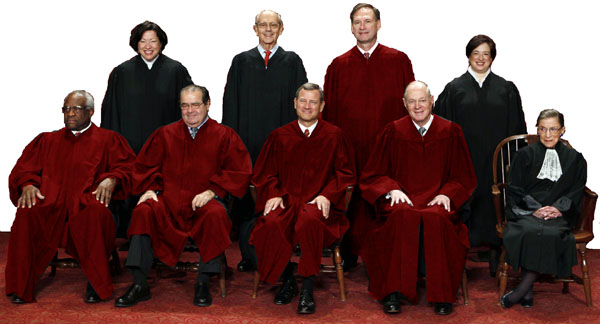 ► At AFL-CIO Now — Supreme Court sides with radical right in Illinois home care worker case — The suit was filed in 2010 by the National Right to Work Legal Defense Foundation, an extreme anti-worker group whose funders include billionaires like the Charles Koch Charitable Foundation and the Walton Family Foundation. But the suit was dismissed first by a federal district court and then again on appeal by the 7th U.S. Circuit Court of Appeals…  Said Flora Johnson, a home care provider from Chicago:
They are trying to divide us and limit our power, but we won't stop standing together for our families and our consumers. Before we formed our union, I made less than $6 an hour, but by uniting we are set to make $13 an hour by the end of the year. I know from experience that we are stronger together.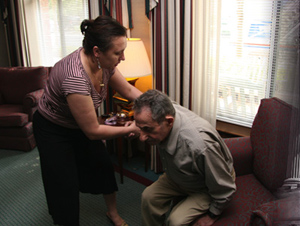 ► In the American Prospect — Supreme Court rules disadvantaged workers should be disadvantaged some more (by Harold Meyerson) — This decision will limit unions' ability to represent historically underpaid classes of workers, disproportionately female and minority. At a time when the economic prospects of most American workers are unusually bleak, the five conservatives on the Supreme Court have cast their eye on a group of workers who have some of the bleakest prospects of all, and decided to make those prospects bleaker still.
► In today's NY Times — Ruling against union fees contains damage to labor — The court's decision, on behalf of the five most conservative justices, was a partial, but not total win, for labor's critics. If the court had overturned the precedent requiring many government workers to pay union fees, it could have greatly reduced the membership and treasuries of public-employee unions. Several legal experts said Justice Alito evidently had tried unsuccessfully to obtain the needed votes for a broader decision to overturn that precedent.
► In today's NY Times — Limiting rights: A hit to collective bargaining — There is no mistaking the ominous antipathy toward collective bargaining and workers' rights behind Justice Samuel Alito Jr.'s majority opinion on Harris v. Quinn, which was joined by the four conservative members of the court. The effect of Monday's ruling will be felt by home-care and child-care workers nationwide — a growing, mostly female work force that is vulnerable, unstable and hard to organize.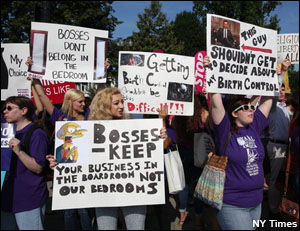 ► In today's NY Times — Supreme Court rejects ACA's contraceptive mandate for some corporations — The Supreme Court ruled on Monday that requiring family-owned corporations to pay for insurance coverage for contraception under the Affordable Care Act violated a federal law protecting religious freedom. The 5-to-4 ruling, which applied to two companies owned by Christian families, opened the door to many challenges from corporations over laws that they claim violate their religious liberty.
► In today's Washington Post — Supreme Court sides with employers over birth control mandate — The Supreme Court struck down a key part of President Obama's health-care law Monday, ruling that family-owned businesses do not have to offer their employees contraceptive coverage that conflicts with the owners' religious beliefs. In her strongly worded dissent, Justice Ruth Bader Ginsburg called it a "decision of startling breadth," adding:
Suppose an employer's sincerely held religious belief is offended by health coverage of vaccines, or paying the minimum wage or according women equal pay for substantially similar work?
► At TPM — Birth control ruling could affect millions of Americans
► At Think Progress — GOP senator backs Hobby Lobby decision because women use birth control for 'largely recreational behavior' — The overwhelming of women report using contraception for economic and medical reasons. Nearly 60 percent have relied on contraception for medical reasons like reducing cramps or menstrual pain, ensuring menstrual regulation, treating acne, and treating endometriosis. And 63 percent of women who use birth control say that they rely on contraception to take better care of themselves and their families.
► In today's NY Times — Limiting rights: Imposing religion on workers (editorial) — The Supreme Court's deeply dismaying Hobby Lobby decision swept aside accepted principles of corporate law and religious liberty to grant owners of closely held, for-profit companies an unprecedented right to impose their religious views on employees. It was the first time the court has allowed commercial business owners to deny employees a federal benefit to which they are entitled by law based on the owners' religious beliefs, and it was a radical departure from the court's history of resisting claims for religious exemptions from neutral laws of general applicability when the exemptions would hurt other people.
---
LOCAL REACTION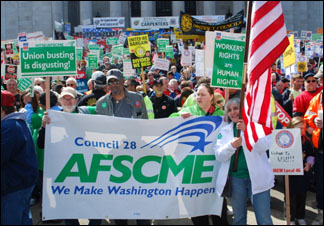 ► MUST-READ at WFSE.org — What we know about Harris v. Quinn ruling — Despite the uncertainty, our voices remain intact. But the forces that brought this case will continue their attempts to diminish the rights of working men and women. Those forces achieved a partial, limited victory today. But don't be misled. We are already free to work where we choose to work, and we are free to join a union or not join a union.  We need the freedom to have a voice at work, to speak up and stand up for our opinions without fear of retaliation.  We want to protect our rights and the freedom to decide how we come together to make our voices heard.
► In today's Seattle Times — SEIU could feel fallout from high court's union-dues ruling — Labor critics say the decision should apply to some local unions, including SEIU Healthcare 775NW, which represents 35,000 home-health-care workers who contract with the state. But state and union officials said they're still analyzing the decision and were not yet sure of the impacts.
► At P.S. Business Journal — Swift reaction in Washington state to Hobby Lobby ruling — Sen. Patty Murray: "Today's decision by the Supreme Court sets a dangerous precedent and takes us closer to a time in history when women had no choice and no voice. Your health care decisions are not your boss's business — period."
► In today's Olympian — Ruling in Hobby Lobby won't alter course on Plan B fight at Olympia pharmacy — The Washington Pharmacy Commission's ongoing legal case against an Olympia pharmacy owner for refusing to stock and dispense emergency contraceptives is not affected by Monday's U.S. Supreme Court ruling in the Hobby Lobby case, state Attorney General Bob Ferguson's office said in a statement.
► In today's (Everett) Herald — Court tilts against precedent (editorial) — Monday's dissenting opinions in Burwell v. Hobby Lobby and Harris v. Quinn illustrate the U.S. Supreme Court's inharmonious divide. And when the public interest aligns with dissenting opinion, as it does in both rulings, Americans feel the sting.
---
AEROSPACE



► In the P.S. Business Journal — Boeing's 777X decision will help lure aerospace suppliers to Washington — For Washington state, landing the 777X has increased the likelihood that new aerospace suppliers will decide to come here. That's the word from Gov. Jay Inslee's aerospace adviser, Alex Pietsch. He expects to return from the July 13-16 Farnborough Air Show in England with some new aerospace suppliers for Washington.
---
LOCAL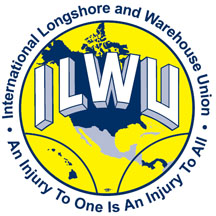 ► From ABC News — Dockworkers' contract expires, but trade continues — The contract that keeps thousands of dockworkers on the job at West Coast ports from San Diego to Seattle is expiring, but don't expect a disruption in the billions of dollars of trade that crosses the waterfront — at least not yet. Both the ILWU and the association that represents shipping lines and terminal operators at 29 ports have promised to keep negotiating past 5 p.m. PDT Tuesday, when the current six-year contract ends. Indeed, no resolution is expected for weeks, with tough issues including whether workers should shoulder more of the hefty cost of health care yet to be resolved.
► At PubliCola — Forward Seattle's misleading claims about the minimum wage repeal — Forward Seattle, the business-backed group that wants to overturn the compromise $15 minimum wage plan signed into law by Mayor Ed Murray, is using misleading tactics to gather signatures to phase in a minimum wage of $12.50 by 2020. Tapes of Forward Seattle signature gatherers, made by volunteers with Working Washington, reveal that the group is claiming that Forward Seattle's rollback proposal is "part 2 of the plan" to raise the minimum wage and that the $15 minimum will never go into effect anyway because it will "get caught up in litigation."
► In today's Seattle Times — City Light CEO admits he sought raise, contrary to earlier statement — Asked on KIRO radio whether he'd sought the nearly $120,000 raise that was recently authorized by the City Council, Seattle City Light CEO Jorge Carrasco said "no." Now, City Light has issued a clarification acknowledging Carrasco sought an increase in his "pay band."
---
NATIONAL



► In The Hill — Obama pledges to take executive actions on immigration reform — President Obama on Monday said he would take executive actions to move forward with immigration reform after declaring any hopes for legislation dead. The president blamed House Republicans for the stalemate on immigration, describing GOP leaders as "unwilling to stand up to the Tea Party."
► From AP — Boy's death highlights U.S. immigration perils — When authorities found the body of an 11-year-old boy in South Texas, a phone number for his brother in Chicago was scribbled on the inside of his belt buckle.
► In today's Seattle Times — Congressional bickering imperils Highway Trust Fund (editorial) — In August, the federal Highway Trust Fund runs out of money, and Congress is in a dither. As members consider proposals ranging from gas taxes to general cuts in federal spending, its job for now is to make sure the Highway Trust Fund doesn't run dry.
---
The Stand posts links to Washington state and national news of interest every weekday morning by 10 a.m.
Short URL: https://www.thestand.org/?p=32822
Posted by
David Groves
on Jul 1 2014. Filed under
DAILY LINKS
. You can follow any responses to this entry through the
RSS 2.0
. Both comments and pings are currently closed.