Cowering at Boeing, Bring Jobs Home, teachers turning tide…
Thursday, July 24, 2014
---
BOEING



► In the P.S. Business Journal — SPEEA claims Boeing engaged in age discrimination on 'breathtaking scale' — The union claims that Boeing is getting rid of older union workers to outsource work to Russia and India. SPEEA filed the third-party charges Wednesday with the Equal Employment Opportunity Commission and the Washington State Human Rights Commission. Said SPEEA Executive Director Ray Goforth:
The evidence is overwhelming that Boeing hatched and implemented a scheme to engage in age discrimination on a breathtaking scale. The scheme involved secret manipulation of the retention ranking factors used to determine layoff order for employees. This illegal manipulation doubled, tripled, and quadrupled layoff vulnerability for older employees compared to previous years.
ALSO see coverage in the (Everett) Herald and the Seattle Times.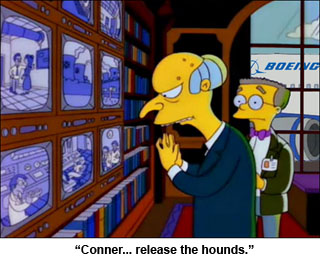 ► From Bloomberg — Boeing falls most in Dow as tanker costs stir concern — CEO Jim McNerney said he intended to stay on at Boeing after he turns 65 next month. The company's policy is for executives to retire at that age. "The heart will still be beating, the employees will still be cowering, I'll be working hard. There's no end in sight. We're continuing to build a succession plan and alternatives to succeed me eventually, but there's no discussion of it yet."
---
AFFORDABLE CARE ACT



► In today's Olympian — Kreidler wants new open enrollment for those whose health policies are 'stuck' in state exchange — Washington Health Benefit Exchange says recurrent problems are affecting payments and insurance verification on 4,000 to 8,000 wahealthplanfinder.org accounts at any time.
► At TPM — Poll: Most people say Americans better off under Obamacare — A majority of Americans believe that either they themselves or other people are better off under Obamacare, according to a CNN poll released Wednesday.
► In today's Columbian — Herrera Beutler blasts health care law following ruling — "This ruling against one of the health care law's central pillars is just one latest reminder of how problem-riddled and unworkable the Affordable Care Act is," Herrera Beutler said.
---
LOCAL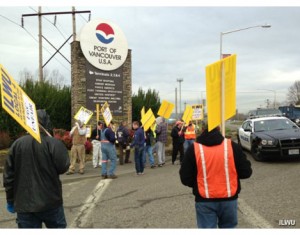 ► In today's Columbian — United Grain facility halts operation, cites harassment — The United Grain Co. export facility in Vancouver has stopped operating because state grain inspectors refuse to enter the facility, citing harassment from longshore union pickets, the Capital Press reported Wednesday. United Grain Co. locked out the ILWU from its Vancouver facility in February 2013 as part of a labor contract disagreement, which resulted in picketing activity at the site's entrance. The terminal has continued to operate with company managers and non-union employees.
► In today's Seattle Times — Laborers lost a lot to fast-moving wildfire, now work to rebuild lives — Fifty laborers and family members living at the King Blossom Natural orchard in Brewster lost nearly everything to the Carlton complex fire early Friday morning. Now they must rebuild their lives.
► In today's (Everett) Herald — Voters just aren't motivated to participate in primary — Roughly 400,000 residents of Snohomish County are registered to vote in the primary election now under way. Most won't. Ballots went out a week ago and only about 16,000, or about 4 percent had been returned as of Wednesday.
---
FEDERAL GOVERNMENT



► In The Hill — Senate advances bill to end tax breaks for outsourcing — The Senate voted 93-7 on Wednesday to advance a bill that would end tax breaks for companies that send jobs overseas. Only 60 votes were needed to advance S. 2569, the Bring Jobs Home Act.
EDITOR'S NOTE — U.S. Senators voting "no" were presumed 2016 presidential candidate Rand Paul of Kentucky, Tom Coburn and James Inhofe of Oklahoma, Lindsey Graham of South Carolina, Ron Johnson of Wisconsin, Mike Lee of Utah, and Pat Roberts of Kansas — all Republicans.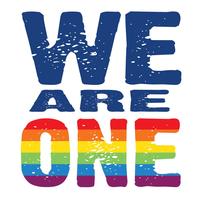 ► In today's Olympian– Congress: Pass ban on LGBT discrimination (editorial) — President Obama's executive order extends the protections from workplace discrimination already provided to LGBT workers in 18 states, including the state of Washington. Employees of federal contractors comprise 20 percent of the nation's workforce. In a fair and just world, Congress would respond to Obama's prodding by passing the Employment Non-Discrimination Act, which has been introduced to nearly every session of Congress since 1994 without success.
---
NATIONAL



► At Politico — Unions put teachers on streets — for votes — Teachers unions are struggling to protect their political clout, but as the midterm elections approach, they're fighting back with their most popular asset: the teachers themselves. Backed by tens of millions in cash and new data mining tools that let them personalize pitches to voters, the unions are sending armies of educators to run a huge get-out-the-vote effort aimed at reversing the red tide that swept Republicans into power across the country in 2010.
► In the LA Times — Democratic strategists prescribe populism to cure party ills — Could a good strong dose of economic populism be the prescription for the lagging turnout ailment that plagues the Democratic party? Some of the Democrats' most seasoned strategists believe so, and they've been vocal on the subject as the midterm election moves toward its final phase.
► At Huffington Post — Walmart U.S. CEO Bill Simon is out — Walmart's U.S. chief Bill Simon is leaving the company after a rough four years. The 54-year-old will be replaced by Greg Foran, 53, Walmart's current president and CEO in Asia. The reason for his departure is not clear.
---
The Stand posts links to Washington state and national news of interest every weekday morning by 10 a.m.
Short URL: https://www.thestand.org/?p=33287
Posted by
David Groves
on Jul 24 2014. Filed under
DAILY LINKS
. You can follow any responses to this entry through the
RSS 2.0
. Both comments and pings are currently closed.