Railing solo, pension cuts, S.C. organizing, "Crazy"…
Thursday, August 21, 2014
---
LOCAL
► In today's (Everett) Herald — Worker electrocuted at Edmonds construction site — A 38-year-old man was fatally electrocuted in a construction accident at Swedish/Edmonds hospital on Wednesday afternoon, according to Edmonds police.
EDITOR'S NOTE — The victim was reportedly a member of Laborers Local 440. Our sincere condolences go out to his family and friends.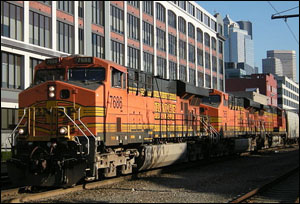 ► In today's Spokesman-Review — Proposal for one-person train crews criticized — A proposal that some freight trains through Spokane could have just one person on board as early as January has divided a union of rail workers and added fuel to a debate about how trains can be safely operated. The proposal comes as rail companies and government agencies still are scrambling to address public safety concerns more than a year after a runaway train carrying North Dakota crude oil derailed and exploded, killing 47 people in Lac-Mégantic, Quebec.
► In today's Columbian — Postal Service official makes Vancouver visit — Deputy Postmaster General Ronald A. Stroman will be in Vancouver to attend an expo Thursday of U.S. Postal Service customers. Critics of the Postal Service's management, including representatives of APWU and NALC,  say they'll protest Stroman's presence outside. In a news release, they single out Stroman, second-in-command at the Postal Service, for pushing to eliminate Saturday delivery and closing mail processing plants and post offices nationwide.
► In today's Seattle Times — Franchise association blasts Seattle minimum wage law in radio ad — The ad tells listeners that "union officials have a selfish goal of singling out franchises in the new minimum wage law… The last thing a low wage worker needs, even ones making $15 an hour, is a monthly bill for union dues."
► In today's Tri-City Herald — Hanford contractor told to rehire whistleblower — A former environmental specialist for Washington River Protection Solutions scored a victory this week when her former employer was ordered to rehire her and pay her more than $220,000.
► In today's News Tribune — Tacoma's taxi regulations on hold for now — New rules intended to put taxi cabs and app-based ride services like Lyft and Uber on an even playing field are on hold as the City Council and city staffers work out details on a proposed regulation changes.
---
STATE GOVERNMENT
► In today's Olympian — State pension ruling probably benefits everyone (editorial) — The decisions were not favorable for thousands of Thurston County government workers and retirees, but they will save state taxpayers about $10 billion over the next two decades… The silver lining in this case is that public workers will face less pressure to radically reform the entire public pension system than if the court's decision had gone in their favor… A victory for the state in this case probably benefits everyone – public employees and other taxpayers – and it surely avoids adding more complication to the difficulty of writing the 2015-2017 biennium budget.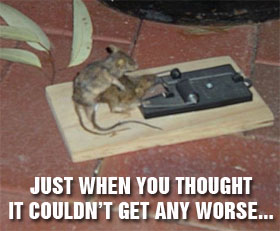 EDITOR'S NOTE — The editorial board of The Olympian is arguing that it's probably good for thousands of state employees that the court let legislators break their pension commitments because then, maybe, just maybe, legislators will be less inclined to cut their pensions even further.
► In today's Olympian — State plans 50 mental-health beds to start addressing court mandate — Gov. Jay Inslee's administration plans to add 50 beds in the next two weeks for mentally ill patients who a court said can no longer be detained in emergency rooms while waiting for treatment at overcrowded state facilities.
► In today's (Everett) Herald — What a free dinner buys you (editorial) — The Legislative Ethics Board did the right thing by limiting the number of meals a lawmaker can accept from self-interested lobbyists. The key now is attracting people to public life who don't need to be reminded of the obvious.
---
ELECTION
► In The Hill — AFL-CIO withholds judgment on Hillary Clinton — AFL-CIO Political Director Mike Podhorzer said unions want to be more unified behind a candidate than they were in 2008, when Clinton and then Sen. Barack Obama battled for the nomination, splitting labor. He also pushed back against the suggestion that workers have "concerns" with Clinton. But he acknowledged labor has questions about what Clinton will emphasize in an expected run for the White House.
► At TPM — McMorris Rodgers' health care cutbacks mailer features deceased woman — The mailer, sent out about a week ago, shows Rep. Cathy McMorris Rodgers with the late Maxine Davidson, who passed away in January 2013. The inclusion of Davidson has angered her friends, Tim and Bette Brattebo. "So here's a flyer protecting us from senior cutbacks," Tim Brattebo said. "It gives the appearance that (McMorris Rodgers) is talking to Maxine about this. Well, I know she wasn't."
---
AEROSPACE
► In the Charleston (S.C.) City Paper — Labor organizing underway at Boeing, MUSC despite anti-union climate in S.C. — Beyond the challenge of South Carolina's "right-to-work" law, IAM organizers might have a hard time attracting Boeing workers because the air giant has said it doesn't want a union. But aircraft mechanic Farrington James says he has been handing out authorization cards and talking about the idea of a union with his coworkers. He says the idea is picking up steam. The workers have complaints, especially in regards to overtime on weekends, he says. "That's been going on for years. That's old news. What's new is to hear more people feeling the exact same way."
---
NATIONAL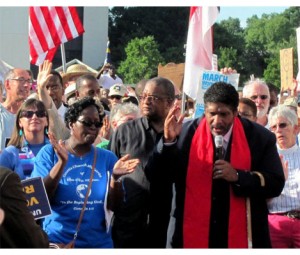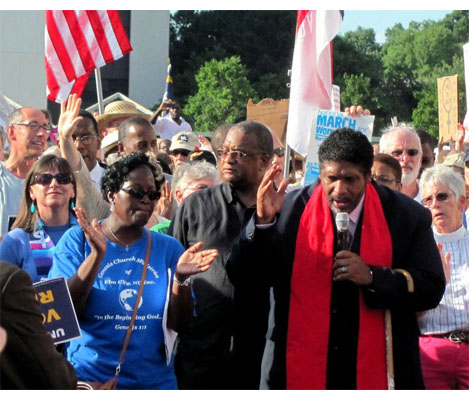 ► In the Washington Post — 'Moral Monday' expands to a week of social justice action across U.S. — The Moral Monday movement, birthed by activists who protest the actions of the North Carolina General Assembly, will expand to 12 states Friday, Aug. 22 in a "Moral Week of Action." The Rev. William J. Barber II, president of the NAACP in North Carolina and organizer of the Moral Monday movement, said each state is mobilizing social justice activists and clergy to call out governors and state legislatures for "regressive attacks" on the people Jesus called "the least of these," he said.
EDITOR'S NOTE — Washington isn't listed among the 12 participating states in this article, but it's happening here. See Moral Week of Action is Aug. 22-28 in Olympia here at The Stand for more info.
► In The Hill — Study: Overtime rules could benefit 6 million Americans — Regulations now under construction at the Labor Department could expand the sphere of workers eligible for overtime pay by more than 6 million, according to a new study from the Economic Policy Institute. Raising the weekly salary threshold under which employers would be obligated to pay their workers overtime wages would disproportionately help female, Latino and black workers, according to the report.
► At AFL-CIO Now — San Diego City Council overrides veto of minimum wage/paid sick days — The measure increases the city's minimum wage from $9 to $9.75 on Jan. 1, to $10.50 on Jan. 1, 2016, and to $11.50 on Jan. 1, 2017. In 2019, the minimum wage would be tied to inflation. It also provides five paid sick days per year to full-time workers with part-time workers getting a portion of that.
► In the Oregonian — Unions needed to fight wealth concentration (by Barry Bennett) — In an era in which wages are stagnant and workers receive an ever-declining percentage of the national income, this is why unions remain necessary. They are the only weapon workers have to fight the relentless concentration of wealth in the upper classes.
---
T.G.I.T.
► Today in 1961, Patsy Cline recorded this signature hit, written by Willie Nelson. It took several takes in the studio because the high notes hurt her ribs, which were sore from going through the windshield of a car in a head-on collision a couple months earlier. (Here, she covers the resulting jagged scar across her forehead with a headband.) Cline died in a plane crash two years later. Wurlitzer says this song is No. 2 on the list of all-time most popular jukebox songs, second only to Elvis Presley's "Hound Dog." Enjoy, and we'll be back Monday.
---
The Stand posts links to Washington state and national news of interest every weekday morning by 10 a.m.
WASHINGTON IS A UNION STATE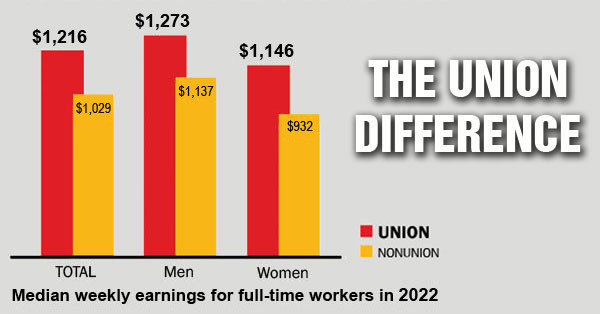 CHECK OUT THE UNION DIFFERENCE in Washington state: higher wages, affordable health and dental care, job and retirement security.
FIND OUT HOW TO JOIN TOGETHER with your co-workers to negotiate for better working conditions and respect on the job. Or go ahead and contact a union organizer today!