New labor movement, our local tax cheats, Veronica…
Thursday, August 28, 2014
---
UPDATES

Informational picketing at Providence Holy Family Hospital in Spokane was a huge success on Monday (see more photos here). The Washington State Nurses Association posted this news coverage and sent the following message to The Stand:
The Washington State Nurses Association and Registered Nurses at Providence Holy Family Hospital in Spokane thank our labor partners and community members for their overwhelming support during an informational picket held Monday. Hundreds of RNs, community supporters, colleagues, families, and friends (and a few dogs), came out in force to let the administration at the hospital know how important their nurses are to the wellbeing of their community.

Union brothers and sisters, and supporters from Sacred Heart Medical Center, Machinists, SEIU (multiple locals), VA, Retired Public Employees, AFSME, Deaconess, and WFSE just to name a few stood tall in solidarity. The nurses at Holy Family are currently in mediation and will continue to advocate for their profession and their patients as they fight for a fair contract.
► From KPLU — Alaska Air flight attendants frustrated by slow contract talks — Alaska Airlines executives and flight attendants are back at the bargaining table this week with a federal mediator, but the workers say they're frustrated by the slow pace of contract negotiations which have dragged on for almost three years.
---
LOCAL
► In today's Seattle Times — New labor movement needed to regain our democracy (by Jerry Large) — Looking forward to a long weekend away from the job? Having a holiday Monday, and even having a weekend to begin with, are the results of struggles by previous generations to make life better for Americans who earn a wage. We need a revival of that united effort right now.
ALSO TODAY at The Stand — Bring the family! Labor Day events across state on Monday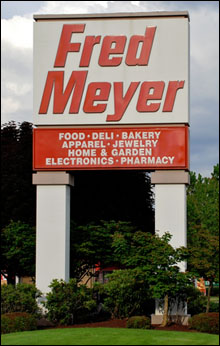 ► At Think Progress — Former CEO calls executive pay 'extreme,' says own pay was 'ludicrous' — David Dillon, the former CEO of the supermarket chain Kroger, told the audience of an Aspen Ideas festival that his pay in his last year on the job, which clocked in at nearly $13 million, "even seems ludicrous to me."
EDITOR'S NOTE — Fred Meyer is a subsidiary of Kroger. In 2013, Kroger reported sales of $98.4 billion and profits of $1.5 billion. Today, they are on the verge of forcing more than 400 warehouse workers in Puyallup to strike because the company insists on subcontracting language that threatens union members' job security and is unwilling to take a firm position on health care. Teamsters at three grocery warehouses — Safeway, SuperValu, and Unified Grocers — voted to ratify their contracts in July, leaving Fred Meyer as the only Teamster grocery warehouse in the area that has not settled its contract. For more information, see The Stand's coverage: Teamsters at Fred Meyer warehouse vote to OK strike
► In the P.S. Business Journal — The living wage in King County? Way more than $15 per hour — Child care tops the list of expenses for working families in King County, according to a study out this week that sheds light on the living wage for Washington workers.
► At SeattlePI.com — Eyman: Give me $1.1 million to roll back Seattle's $15 minimum wage — Initiative promoter Tim Eyman is asking the restaurant and lodging industries to pony up $1.1 million for a signature blitzkrieg that would put on the ballot an initiative to repeal Seattle's new $15-an-hour minimum wage.
EDITOR'S NOTE — Apparently our least favorite flim-flam man has decided that his supporters who support lower taxes also support lower wages. The common theme: less means more… for Tim Eyman's bank account.
► In today's News Tribune — Sumner company makes investment in employees, raises minimum wage to $15 an hour — Torklift International says it wants to share its bounty with its workers, gives 40 percent of its workers a raise.
► In today's Seattle Times — Port of Seattle chooses business executive as next CEO — Tacoma native Ted J. Fick was picked to succeed Tay Yoshitani, who is retiring. Fick has a manufacturing background but has not worked in the maritime or aviation industries.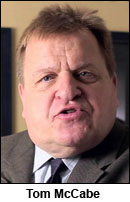 ► In the Sequim Gazette — City propositions draw ire, praise from community — Opponents and proponents came out in full force on Monday to speak on two proposed changes in union practices in the City of Sequim. Petitioner Susan Shotthafer said the initiatives come from the Freedom Foundation, a think tank based in Olympia. Sam Woods, of Move On Clallam County: "These people are anti-union. They want to make the process as contentious as possible. We're trying to stop the race to the bottom. We don't need lower paying jobs in this country. We need higher paying jobs."
ALSO at The Stand — Tom McCabe's Freedom Foundation plans legal assault on labor (June 9)
---
STATE GOVERNMENT
► From the OIC — 90 health plans approved for next year's Exchange with a record low 1.9% rate change — The Office of the Insurance Commissioner has approved 10 health insurers to sell 90 individual health plans inside Washington's Exchange, Washington Healthplanfinder next year. The overall approved average rate change is just 1.9%, significantly lower than the Exchange insurers' original request of 8.6%.
► In today's Columbian — More local choices for Washington Healthplanfinder
► In today's Seattle Times — How to fix Yakima's racially polarized elections (editorial) — Yakima city officials should not appeal a court ruling calling for district-based elections. And state lawmakers should follow suit by protecting small populations from voter discrimination and passing the Washington Voting Right Act.
EDITOR'S NOTE — Delegates representing unions from across Washington unanimously passed a resolution in support of the Washington Voting Rights Act and will work to get it passed in 2015.
---
CORPORATE TAX CHEATS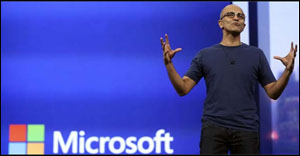 ► In the Int'l Business Times — Microsoft admits keeping $92 billion offshore to avoid paying $29 billion in U.S. taxes — The amount of money that Microsoft is keeping offshore represents a significant spike from prior years, and the levies the company would owe amount to almost the entire two-year operating budget of the company's home state of Washington. Microsoft's use of the offshore subsidiary tactics has exploded in the last five years, with the amount of Microsoft earnings shifted offshore jumping 516% since 2008, according to SEC filings.
► In the Seattle Times — Europe calls out corporate tax schemes our politicians won't (by Danny Westneat) — What Amazon is accused of in Europe — setting up an office in a tax haven to lower their entire tax burden — is pretty much standard operating procedure for big corporations here in the U.S. And not only do our politicians rarely question it, in Congress they seem to spend most of their time holding hearings on how to cut corporate taxes even more. "The corporations have won on these issues, and they know it," says Jeff Reifman, who has been a sort of one-man town crier about Microsoft's tax-avoidance schemes over the past decade. "They just laugh at this stuff. They know there's not going to be any price to pay. Not in the U.S. anyway."
---
NATIONAL
► In the Minneapolis S-T — In historic vote, Minnesota home health care workers unionize — In one of Minnesota's largest labor organizing efforts since the Depression, home care workers across the state on Tuesday voted to join the Service Employees International Union, giving that organization the power to bargain on their behalf.
► In today's NY Times — Workers win supermarket president's job back — After six weeks of big rallies, Market Basket workers forced management's hand to reinstate the grocer's deposed leader, Arthur T. Demoulas.
► At AFL-CIO Now — Save the date: National Organizers Workshop set for March 6-7, 2015
---
2016 WATCH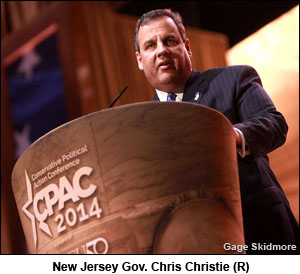 ► In the Int'l Business Times — Gov. Christie shifted pension cash to Wall Street, costing N.J. taxpayers $3.8 billion — In 2010, when Gov. Chris Christie's administration moved more of the state's pension money into riskier investments managed by Wall Street firms, they acknowledged it would entail higher fees, but also promised it would "maximize returns." Four years later, New Jersey has secured only half the promised results. The fees the state pays Wall Street financial managers has more than tripled, but the "maximized returns" have yet to materialize. Between fiscal year 2011 and 2014, the state's pension trailed the median returns for similarly sized public pension systems throughout the country. That below-median performance has cost New Jersey taxpayers billions in unrealized gains and has left the pension system on shaky ground. Meanwhile, New Jersey is now paying a quarter-billion dollars in additional annual fees to Wall Street firms — many of whose employees have financially supported Republican groups backing Christie's reelection campaign.
► At Think Progress — Scott Walker OKs obscure tax break for furniture company, quickly collects large campaign contribution — Less than a month after voting to give a Wisconsin furniture company a $6 million tax credit that allows it to lay off half its in-state workforce, Gov. Scott Walker (R) received $20,000 in campaign donations from the company's leadership, a newspaper in the state reports.
► From CNN — First-week sales of Paul Ryan's book slow
---
T.G.I.T.

► This week, Elvis Costello, one of The Entire Staff of The Stand's all-time favorites, turned 60 years old. Inspired by his grandmother who experienced "terrifying moments of lucidity" as she suffered from Alzheimer's, Elvis wrote this with Paul McCartney (who plays bass on the song) in 1989. Enjoy, and Happy Labor Day! (We'll be back on Tuesday, Sept. 2.)
---
The Stand posts links to Washington state and national news of interest every weekday morning by 10 a.m.
Short URL: https://www.thestand.org/?p=34114
Posted by
David Groves
on Aug 28 2014. Filed under
DAILY LINKS
. You can follow any responses to this entry through the
RSS 2.0
. Both comments and pings are currently closed.