'Total waste of taxpayer money,' Koch sisters, mad about Maria…
Wednesday, September 10, 2014
---
'RIGHT TO WORK' IS WRONG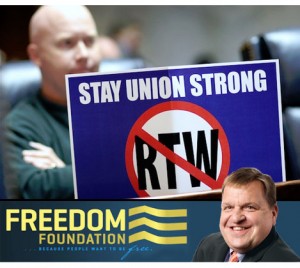 ► In the Peninsula Daily News — Sequim City Council decides against action on labor initiatives — The City Council has unanimously agreed not to act on a pair of citizen initiatives aimed at changing the way the city deals with employee unions. Council members cited fears that the initiatives would lead to potential unfair labor-practice lawsuits. "It would be hard for any proponents to come up with initiatives that violate more statutes and more court decisions than this one," Councilman Ted Miller said. "It's a total waste of taxpayer money to vote on a totally meaningless election."
Says Sequim citizen Karen Parker:
This measure is a power grab by a right-wing organization that is not from Sequim trying to use our tax dollars on a special election because they could not get this passed though Olympia. I do not want to be used as a political pawn, and I don't want to see my tax money wasted on frivolous causes that have no particular benefit to me or my community.
► From KPLU — Sequim, Shelton reject initiatives that would limit public employee unions — Sequim City Attorney Craig Ritchie says he told the city council the initiatives are illegal because they go against state law: "There's a state statute that's designed to deal with collective bargaining for public employees, and it lays out what is negotiable, how negotiations have to be conducted. And at the end of it, it says it supersedes any conflicting statute or city ordinance."
ALSO at The Stand — Cities reject group's push for 'right-to-work'
---
LOCAL



► In today's Seattle Times — Bellevue latest target of push for $15 minimum wage — Fast-food workers and their union allies plan to take the fight for a $15 minimum wage to Bellevue on Wednesday, the first attempt to expand the movement regionally since the Seattle City Council passed a $15 minimum-wage plan in June.
ALSO at The Stand — WA-$15 march to Bellevue and beyond TODAY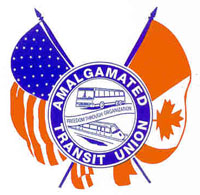 ► In today's Columbian — C-Tran approves new labor contract with drivers — The five-year deal grants C-Tran's fixed-route bus and paratransit operators, represented by ATU Local 757, pay raises retroactive to 2012. Drivers will receive a 2% wage increase effective Sept. 1, 2012, a 2.4% increase for 2013, and a 2.5% increase that took effect this month. Wages for 2015 and 2016 will be negotiated at a later date. Drivers had been working under the terms of the last labor contract that expired in 2012.
► In today's Seattle Times — Grant to Port will boost capacity for 'super post-Panamax' ships — The Port of Seattle has won a $20 million grant to rehab and expand one of its busiest container terminals downtown.
► In today's Columbian — Clark County OKs hirings to meet jail staffing needs — Commissioners on Tuesday authorized the sheriff's office to hire eight new deputies and one jail commander, a move that corrections officials say will allow the jail to expand the number of inmates it can keep behind bars.
---
STATE GOVERNMENT



► In today's Seattle Times — Presidents of public universities hiss at talk of state's budget cuts (by Danny Westneat) — When state officials asked the presidents of the public universities to model what another round of steep budget cuts would look like, they probably weren't expecting the answer they got back. No. We won't do it, the presidents said.
---
IMMIGRATION REFORM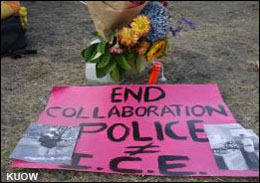 ► From KUOW — Hunger strike leaders have day in court — About three dozen people filled the small court room in Tacoma Tuesday. Most wore T-shirts saying, "We support Ramon Mendoza."  Mendoza turned and flashed a nervous smile at his wife, Veronica Noriega. Then, he mouthed the words "Thank you" to the crowd.
► In today's News Tribune — Tacoma woman ends hunger strike outside detention center — Veronica Noriega ended a week of fasting and camping outside the federal immigration detention center in Tacoma on Tuesday, following her husband's immigration court hearing inside.
► In today's NY Times — Another broken promise on immigration (editorial) — President Obama said in June that fixing the immigration problem was urgent. Now he says doing anything about it will have to wait.
---
NATIONAL
► At Vox — Health insurance premiums are eating American workers' raises — Premiums for employer-sponsored coverage rose a modest 3% in 2014. That's a much smaller increase than the double-digit hikes that were regular in the 1990s and 2000s. But that doesn't necessarily mean workers are feeling relief: while premiums are growing slowly, insurance deductibles have grown by nearly 50% next year placing a different type of burden on workers. And even with this year's slow growth, the long term trend doesn't look great: premiums growth has hugely outpaced workers' raises since 1999.
► In today's L.A. Times — Long-term unemployed still at record levels — The national economy, now in its sixth year of recovery, is gaining momentum and the unemployment rate has fallen sharply over the last year to 6.1%. But the number and share of people out of work for more than six months, the so-called long-term unemployed, remain at historically high levels.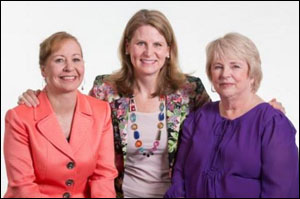 ► At AFL-CIO Now — I'm a Koch sister, too! (by Liz Shuler) — The Koch Sisters stand for the right things that matter most at the right time. I admire Joyce and Karen's courage for making their voices heard in AFL-CIO television and online ads to get the word out. In fact, I'm a Koch Sister, too! Let's all join them and become a nation of Koch Sisters! Sign up today at kochsisters.org.
► At Vox — Republicans back off on killing the Export-Import Bank — House Speaker John Boehner will propose extending the U.S. Export-Import Bank's charter through June 30 next year. The vote could come as early as Thursday. Conservatives who opposed the Bank's reauthorization are furious.
► At Huffington Post — Big-money radical right groups help huge grower avoid paying millions already owed to farmworkers — Well-financed anti-labor groups related to America's radical right are coming to the aid of giant Fresno, Calif.-based Gerawan Farming to avoid implementing a union contract under which it already owes millions of dollars to thousands of its grape and tree fruit workers.
► At Politico — Union strife at consumer watchdog — Tensions are rising among members of the Consumer Financial Protection Bureau's union (NTEU) as a growing faction, dissatisfied with how the bureau handles employee grievances, push for the ouster of the chapter's president.
---
TODAY'S MUST-READ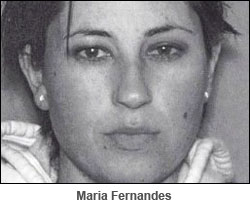 ► At Huffington Post — The death of Maria Fernandes demands a call to action (by AFSCME Secretary-Treasurer Laura Reyes) — When I heard about the death of Maria Fernandes, an exhausted worker who died while napping in her car between two of her four jobs, I felt an my immense sadness that quickly turned to anger. Maria was a victim of an economic condition that grinds up low-wage workers, particularly women. She is not alone. More than 7.5 million Americans are working more than one job. Unemployment soared during the Great Recession and the decent-paying jobs that were lost have yet to return. In their absence, workers must cobble together a living from whatever jobs they can find. That's unacceptable. I refuse to believe patching together a meager living from several low-paying jobs is the best we can do for workers today. The question is, do our leaders in Washington agree?
---
The Stand posts links to Washington state and national news of interest every weekday morning by 10 a.m.
Short URL: https://www.thestand.org/?p=34329
Posted by
David Groves
on Sep 10 2014. Filed under
DAILY LINKS
. You can follow any responses to this entry through the
RSS 2.0
. Both comments and pings are currently closed.