Jail time for wage theft, port job cuts, wasting taxes…
Monday, September 22, 2014
---
LOCAL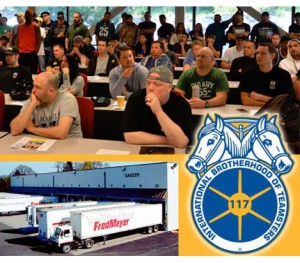 ► At Teamsters117.org — Fred Meyer workers: Teamsters have your back! — The International Brotherhood of Teamsters (IBT) has officially sanctioned strike benefits for 388 warehouse workers employed at the Fred Meyer distribution center in Puyallup and an additional 4,318 Teamsters who could become involved in connection with a potential work stoppage at the facility. Fred Meyer is a subsidiary of Kroger, Inc., a $100 billion company and the second-largest grocery retailer in the country.
ALSO at The Stand — Fred Meyer warehouse talks have broken down, Teamsters say (Sept. 10)
► At SeattlePI.com — Seattle contractor who threatened workers with deportation to steal wages sentenced — A Seattle contractor who'd landed more than $1.1 million in government contracts was sentenced Friday to three months in jail for scamming workers out of pay as part of a scheme to underbid his competitors. Dathan Williams' thefts from his workers were uncovered following an intensive investigation that saw a Seattle police officer trained as a drywall installer and inserted into his company. Williams, 33, bragged about threatening his employees with deportation when they asked to be paid correctly. Williams, 33, appears to have been targeted as part of a larger investigation into claims that Washington subcontractors are abusing workers and ignoring wage laws meant to keep opportunistic contractors from underbidding those paying higher wages.
► From KING 5 TV — Cedarbrook Lodge employees sue over SeaTac wage law
---
STATE GOVERNMENT



► At WFSE.org — Community colleges reach agreement — The Washington Federation of State Employees' Community College Coalition representing some 3,000 on 12 college campuses reached tentative agreement on a new two-year contract at 11:12 p.m. Saturday night. It includes a 3% pay increase in 2015; in 2016, employees will receive the greater of 1.8% or 1% plus $20 a month.
---
AEROSPACE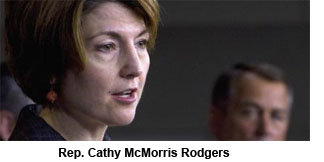 ► In the Seattle Times — No deal in Congress on Ex-Im Bank points to problems in both Washingtons (by Erik Smith) — A decision by Republican House leaders last week not to debate the bank's reauthorization and kick the matter down the road is every bit as much a failure as the squabbling last year that shut down the federal government… To avoid a debate that might have offered a few hours of unpleasantness in the House, Republican leaders were willing to jeopardize the competitiveness of American businesses worldwide. They should reverse that decision quickly.
► In the (Everett) Herald — Ratio of women in aerospace unchanged for 20 years — Women account for 1 in 4 jobs in aerospace, a ratio that has changed little since the 1990s, said Anneliese Vance-Sherman, an Employment Security Department economist based in Everett. The percentage is even lower when focusing on engineers and management.
---
NATIONAL

► In today's Seattle Times — Worldwide rallies call for action now on climate change — In Seattle, New York and around the world, people took to the streets Sunday, urging policymakers to address conditions they say threaten the survival of future generations. The grass-roots demonstrations came just before the start of the U.N. Climate Summit.
ALSO TODAY at The Stand — Income inequality, climate change must be tackled together (by KC Golden and Jeff Johnson)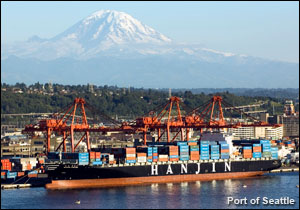 ► From Bloomberg — West coast ports' labor talks hinge on job cuts — West Coast shippers and dockworkers are struggling to reach a labor agreement as terminal operators replace as many as half of laborers at some ports with robots in the largest technological change in half a century. The two sides are discussing how to retrain and preserve jobs for dockworkers as automation reduces the number of positions at one Los Angeles terminal by 40 percent to 50 percent after changes are completed in 2016, according to a Harbor Department report released in April.
► At Think Progress — The United States has the largest prison population in the world — and it's growing — Both in raw numbers and by percentage of the population, the United States has the most prisoners of any developed country in the world — and it has the largest total prison population of any nation. That didn't change in 2013. After several years in which the prison population dropped slightly, the raw number of inmates in United States custody went up again in 2013.
► At Huffington Post — Walmart's plan to encourage political donations breaks election law, groups claim — The company entices managers, executives, professional workers and shareholders to give to its political action committee by promising to donate twice as much money to a company-run charity for Walmart employees as its workers give to the PAC. This policy violates an FEC rule against companies making campaign donations directly to candidates, parties and political committees, according to a complaint.
► In today's NY Times — Those lazy jobless (by Paul Krugman) — Last week John Boehner, the speaker of the House, explained to an audience at the American Enterprise Institute what's holding back employment in America: laziness. People, he said, have "this idea" that "I really don't have to work. I don't really want to do this. I think I'd rather just sit around." Whatever the explanation, Boehner was clearly saying what he and everyone around him really thinks, what they say to each other when they don't expect others to hear. Some conservatives have been trying to reinvent their image, professing sympathy for the less fortunate. But what their party really believes is that if you're poor or unemployed, it's your own fault.
---
TODAY'S MUST-READ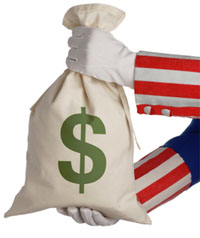 ► In the L.A. Times — Want to deplete your tax base? Give 'job creators' what they want (by Richard Florida) — Virtually all of the published research on the subject shows that most economic development incentives are a senseless waste of taxpayer money. The Lincoln Institute of Land Policy, for example, studied the issue and found that "instead of creating new jobs or spurring employment, the main effect of incentives is simply to deplete a community's tax base." Poorer, less advantaged communities often take the biggest hit, being more likely to gamble public funds on the hope of new factory jobs. My own analysis found no connection between incentive dollars spent per capita and such measures of economic success as wages, incomes, human capital levels or unemployment. It's time to put an end to incentive madness once and for all.
---
The Stand posts links to Washington state and national news of interest every weekday morning by 10 a.m.
Short URL: https://www.thestand.org/?p=34584
Posted by
David Groves
on Sep 22 2014. Filed under
DAILY LINKS
. You can follow any responses to this entry through the
RSS 2.0
. Both comments and pings are currently closed.