Many say minimum wage workers need $15, not just 15¢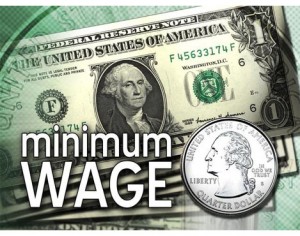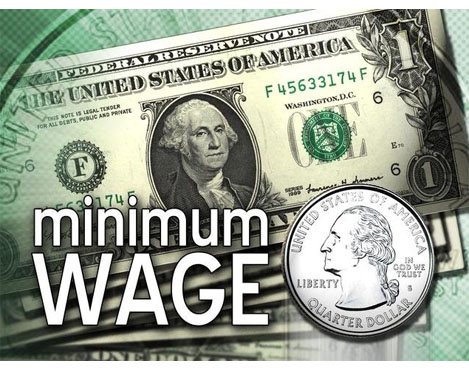 OLYMPIA (Oct. 1, 2014) — The Washington State Department of Labor and Industries announced Tuesday that the state minimum wage will increase 15 cents to $9.47 an hour in 2015. That wage is adjusted for inflation every year as a result of Initiative 688, filed in 1998 by the Washington State Labor Council (WSLC) and supported by the state labor movement and dozens of community organizations. Washington voters approved I-688 by a 2-to-1 margin, passing it in every county in the state.
But given rising income inequality and the growing evidence that taxpayers are subsidizing minimum-wage industries because their employees can't afford food, housing, health care and transportation, many are saying that Washington's wage floor needs to be lifted even more.
"I can't support the kids I have living at home while making minimum wage," said Suzanne Kahil, who's paid $9.32 an hour at a Bellevue Jack-in-the-Box. "I depend on government assistance, and that is not right. I want to have a decent amount of money to support my family and not depend on anyone. Every job should be paying enough money to cover the basic things in life."
The WSLC, Working Washington, and many others are supporting a statewide minimum-wage increase to $15 an hour.
"While it is positive to see the state minimum wage going up on January 1, 2015, let's be honest and recognize that our state minimum wage should be at least $15 an hour," said WSLC President Jeff Johnson. "We need to take a larger bite out income inequality and, of course, every increase in the minimum wage goes right back into and strengthens our economy."
TAKE A STAND!  Working Washington has set up Washington State Needs a Raise, where you can add your voice to supporters of a higher state minimum wage and urge your state legislators to support that effort.
Even at the 2015 minimum wage of $9.47 an hour, a full-time worker earns less than $20,000 a year. Is that enough to assure "the maintenance of the minimum standard of living necessary for health, efficiency, and general well-being of workers," the law's stated goal?
The 2014 Jobs Gap study found that a single adult in Washington needs at least $15.99 an hour to meet basic needs, deal with emergencies, and plan for the future. Research by the National Low Income Housing Coalition shows that a full-time job at $14.81 an hour is necessary to pay the rent on a one-bedroom apartment in our state.
"I always struggle to pay my bills," said Genesee Etter, a homecare aide who is paid minimum wage for her work caring for elderly and disabled people in Vancouver. "I work 60 to 80 hours a week, and it's still not enough. I had to go to the food bank three times in the last two months because I don't have enough money for food. I'm tired of being treated this way — we all are."
All individuals and businesses pay higher taxes, in effect, to subsidize the companies that pay the lowest wages. Safety nets intended to provide temporary help to the poorest among us and those who have fallen on hard times are increasingly utilized by the working poor. Even though they have a job — or multiple jobs — they must visit food banks, seek housing assistance, and apply for Medicaid. Those safety nets are struggling under the weight of the working poor. State lawmakers face increasingly hard choices every year about how to maintain them while also funding our schools, roads, public safety, and other critical functions of state government.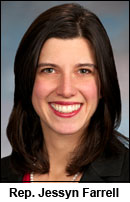 But in Olympia, there is a partisan divide on the issue of raising the state minimum wage. This year, 33 Democratic state representatives sponsored HB 2672 to raise our state minimum wage in three steps to $12 an hour by 2017 and then to continue annual adjustments. The bill, prime-sponsored by Rep. Jessyn Farrell (D-Seattle), faced nearly unanimous Republican opposition and failed.
In fact, many Republicans are seeking ways for employers to pay lower minimum wages or skirt the law all together. Sens. Michael Baumgartner (R-Spokane), Doug Ericksen (R-Ferndale), Andy Hill (R-Redmond), and Steve O'Ban (R-University Place) — all of whom are facing strong challengers in next month's election — voted 25-24 this year to approve a new "good-faith" excuse so employers that break minimum wage laws can avoid penalties. Ericksen also co-sponsored a bill, supported by many Republicans, to create a sub-minimum wage for workers who earn tips.
Short URL: https://www.thestand.org/?p=34783
Posted by
David Groves
on Oct 1 2014. Filed under
STATE GOVERNMENT
. You can follow any responses to this entry through the
RSS 2.0
. Both comments and pings are currently closed.