Immigration (finally), WA flies blind, lost souls…
Thursday, November 20, 2014
---
IMMIGRATION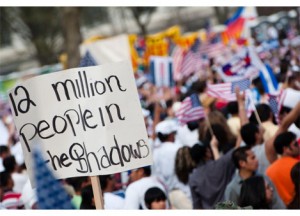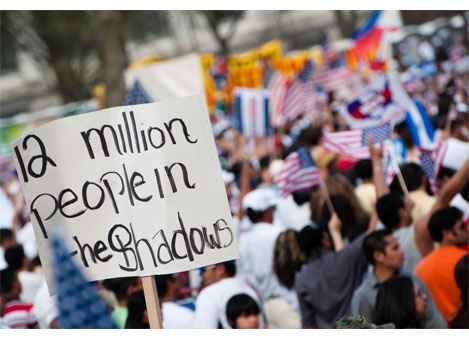 ► In today's NY Times — Obama's immigration plan could shield 4 million — Up to four million undocumented immigrants who have lived in the United States for at least five years can apply for a program that protects them from deportation and allows those with no criminal record to work legally in the country, President Obama is to announce on Thursday. An additional one million people will get protection from deportation through other parts of the president's plan to overhaul the nation's immigration enforcement system, including the expansion of an existing program for "Dreamers," young immigrants who came to the United States as children. There will no longer be a limit on the age of the people who qualify.
FROM The Stand's Calendar — Latino immigrant workers, as well as Casa Latina staff, volunteers, and friends, will gather at 4:30 p.m. today (Nov. 20) at Casa Latina, 317 17th Ave. S. in Seattle to watch President Obama's announcement of administrative relief for immigrants.
► In today's Columbian — Immigration rally planned for Thursday in Vancouver — With President Barack Obama expected to unveil a new policy on immigration today, local immigration advocates are planning rallies across the state.
► In today's Yakima H-R — Local immigrants, activists hope action will bring more certainty, but want permanent fix
► From Reuters — Obama to offer deportation relief to 250,000 farm workers, says UFW — President Barack Obama's immigration reforms would lift the threat of deportation for at least 250,000 undocumented people who work on farms, Arturo Rodriguez, the president of the United Farm Workers union said.
► In today's LA Times — Obama's plan of action on immigration may derail Republican agenda — Republican leaders who had hoped to focus on corporate tax reform, fast-track trade pacts, repealing the president's healthcare law and loosening environmental restrictions on coal are instead being dragged into an immigration skirmish that they've tried studiously to avoid for most of the last year.
EDITOR'S NOTE — Bonus!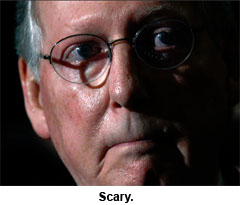 ► At Politico — Mitch McConnell promises forceful immigration response — The GOP leader did not specify what action that his Republican Senate will take next year, but he vowed there will be a forceful response from Capitol Hill once his newly minted GOP majority takes over next year.
► In today's NY Times — At long last, immigration action (editorial) — The result of the president's order will not be ideal, but no broad executive action on immigration was ever going to be. Only Congress can create an immigration system that rescues workers and families from unjust laws and creates legal pathways to citizenship. The best Obama can offer is a reprieve to people trapped by Congress's failures — temporary permission to live and work without fear. But respite for as many as four million to five million people, according to some estimates, should be cause for relief and celebration… The right will falsely label Obama's actions lawless. They are a victory for problem-solving over posturing, common sense over cruelty, and lawful order over a chaotic status quo.
---
STATE GOVERNMENT

► From AP — Washington state budget outlook predicts shortfall — Washington state lawmakers are facing a projected budget gap of more than $2 billion for the next two-year budget ending in mid-2017, in large part due to a new voter-approved initiative to shrink class sizes, according to a state budget outlook released Wednesday. That projected shortfall does not include half of the expected financial obligation needed to increase funding for education as directed by the state Supreme Court, nor does it count the additional amount needed if collective bargaining agreements with state workers are approved.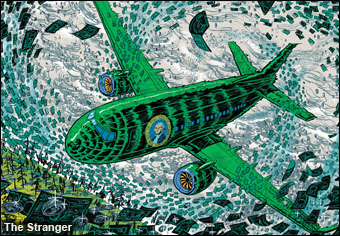 ► MUST-READ in The Stranger — Washington state is flying blind in a storm of corporate tax breaks — How much are Boeing, Microsoft and other corporations in Washington actually paying in taxes after claiming their share of subsidies? Only a few state officials know, and they are legally barred from telling the public, or even their colleagues in government. Blind as to the actual levels of subsidies, and with weak employment data and other metrics collected from beneficiaries of these tax breaks, it's impossible to tell if they're fulfilling any economic purpose—like, say, actually creating jobs and spurring growth. Put simply, Washington is flying blind, and lawmakers may be wasting taxpayer money by enriching already profitable corporations. But no one really knows for sure. The information that could conclusively tell us is cloaked as a trade secret, or not collected at all.
► In today's Spokesman-Review — East Side's inclusion in legislative hearing a good first step (editorial) — A legislative committee meeting in Olympia will take testimony from three witnesses in Spokane on Friday morning in a history-making outreach to Washington citizens who live east of the Cascade Mountains.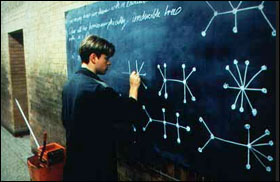 ► From KING TV — Who's accountable for WA Health Exchange snafus? — Washington's Exchange has been slow to recognize the magnitude of problems until late summer when people began overwhelming the call center with complaints. Exchange CEO Richard Onizuka said that the problem has been a series of technology glitches that have proven difficult to resolve: "It's multiple systems, multiple interfaces with multiple systems, multiple pieces of data, so it's getting data right, and getting data right in every instance."
► In today's (Everett) Herald — Lackluster support for Initiative 594 may have hurt Democrats — Democrats are trying to sort out what went wrong in the election and why the presence of Initiative 594 on the ballot didn't motivate more of their voters to turn out. Party leaders all along thought the popular measure requiring background checks for buyers of guns online and through private sales would spur some of those prone to skipping midterm elections to participate.
► In the NW Labor Press — What would a REAL pro-worker agenda look like in Oregon? (by Don McIntosh) — If lawmakers are interested in intervening decisively on the side of working people, they should 1. Raise the minimum wage; 2. Approve paid sick leave for all; 3. Stop wage theft; 4. Ban the box (mass incarceration); 5. Just cause, not "just because;" 6. Enact 8-hour day; 7. Do business with responsible contractors; 8. Get something back for our money (expanding prevailing wage standards); and 9. Establish paid family leave.
---
LOCAL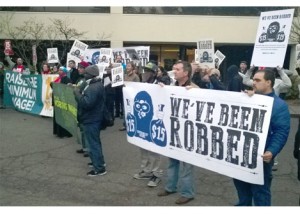 ► In today's Seattle Times — Sawant among 4 arrested in Sea-Tac minimum-wage protest — Seattle City Councilmember Kshama Sawant was one of four people arrested Wednesday evening for failing to disperse during a protest outside Alaska Airlines headquarters calling for a $15 minimum wage for airport workers… Alaska Airlines released a statement reiterating support for the lawsuit that "challenges the legality of the Port wage mandate."
ALSO TODAY at The Stand — Airport workers to Alaska Airlines: Stop robbing us!
PLUS — Airlines' lawsuit to deny raises at Sea-Tac Airport pure 'chutzpah'
► In today's Tri-City Herald — State notifies DOE of possible lawsuit over Hanford tank vapors — The Washington state attorney general notified DOE and its tank farm contractor on Wednesday that it is preparing to file a lawsuit to protect Hanford workers from chemical vapors.
► In the P.S. Business Journal — Blame California: Port congestion in LA slows Puget Sound ports — Management and labor both agree that ports along the West Coast are congested, and that's a problem. Congestion issues are slowing down labor negotiations between the PMA and ILWU all along the West Coast, but most of the problems stem from California.
► In today's P.S. Business Journal — Washington adds 82K jobs in a year, but October unemployment rate rises — The good news is that Washington state has added 82,600 jobs in the past year. The bad news is that the October unemployment rate rose to 6 percent from 5.7 percent in September.
► In the NW Labor Press — Multnomah County workers ratify new contract with $15 minimum wage — Workers at Multnomah County voted resoundingly to ratify a new three-year contract that includes a new county minimum wage of $15 an hour, which will raise wages for about 160 employees who were making below that amount. That minimum will be phased in, with a $13 minimum retroactive to July 1, 2014; rising to $14 on July 1, 2015; and reaching $15 on July 1, 2016.
---
BOEING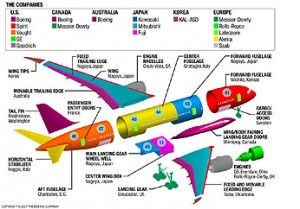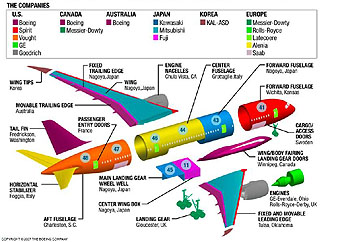 ► In today's Seattle Times — Boeing loses $6 billion Delta order; gives a big boost to Airbus — An aviation analyst said the backlog of orders for Boeing's 787 played a role in Delta's selecting Airbus for a $6 billion deal.
EDITOR'S NOTE — More fallout from Boeing executives' 787 outsourcing debacle that delayed the jet's rollout by years and cost the company billions more than projected.
► In today's (Everett) Herald — Boeing's KC-46 program has little room for more delays, says Air Force general — Lt. Gen. Ellen Pawlikowski, the USAF's top acquisition official told reporters that wiring issues on the tanker have been "more challenging" to fix than Boeing probably expected.
EDITOR'S NOTE — Maybe Boeing should just hire the general. Problem solved!
► In today's (Everett) Herald — Officials, companies won't discuss airbag accident at Boeing — It's been a week since two contract workers were injured on Boeing's Paine Field flight line, but no one will say what their conditions are or what precisely happened. An airbag in the seatbelt of a first class seat in a 777 deployed, severely injuring one of the workers, according to people familiar with the accident.
---
NATIONAL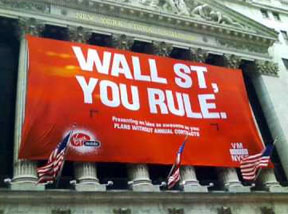 ► At Huffington Post — Enough is enough: The president's latest Wall Street nominee (by Sen. Elizabeth Warren) — Last Wednesday, President Obama announced his nomination of Antonio Weiss to serve as Under Secretary for Domestic Finance at the Treasury Department. This is a position that oversees Dodd-Frank implementation and a wide range of banking and economic policymaking issues, including consumer protection. So who is Antonio Weiss? He's the head of global investment banking for the financial giant Lazard, where he has spent the last 20 years advising on international mergers and acquisitions. One of the biggest and most public corporate inversions last summer was the deal cut by Burger King to slash its tax bill by purchasing the Canadian company Tim Hortons and then "inverting" the American company to Canadian ownership. And Weiss was right there, working on Burger King's tax deal… The over-representation of Wall Street banks in senior government positions sends a bad message. It tells people that one — and only one — point of view will dominate economic policymaking. It tells people that whatever goes wrong in this economy, the Wall Street banks will be protected first. That's yet another advantage that Wall Street just doesn't need.
EDITOR'S NOTE — Which bring us to…
---
TODAY'S MUST-READ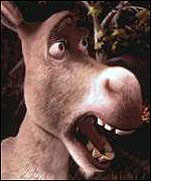 ► In The Nation — How the Democratic Party lost its soul (by William Greider) — Long ago, the Democratic Party abandoned its working-class base (of all colors) and steadily distanced itself from the unglamorous conditions that matter most in people's lives. Traditional party bulwarks like organized labor and racial minorities became second-string players in the hierarchy that influences party policy. But the Dems didn't just lose touch with the people they claimed to speak for; they betrayed core constituencies and adopted pro-business, pro-finance policies that actively injure working people. The shift away from the people was embraced most dramatically when Bill Clinton's New Democrats came to power in the 1990s. Clinton double-crossed labor with NAFTA and subsequent trade agreements, which encouraged the great migration of manufacturing jobs to low-wage economies. Clinton's bank deregulation shifted the economic rewards to finance and set the stage for the calamity that struck in 2008. Wall Street won; working people lost. Clinton presided over the financialization of the Democratic Party. Obama merely inherited his playbook and has governed accordingly, often with the same policy-makers.
---
The Stand posts links to Washington state and national news of interest every weekday morning by 10 a.m.
WASHINGTON IS A UNION STATE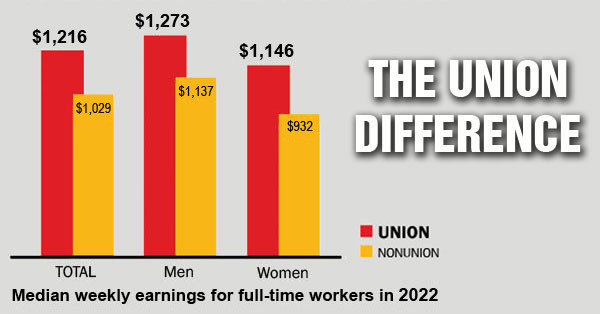 CHECK OUT THE UNION DIFFERENCE in Washington state: higher wages, affordable health and dental care, job and retirement security.
FIND OUT HOW TO JOIN TOGETHER with your co-workers to negotiate for better working conditions and respect on the job. Or go ahead and contact a union organizer today!