Port mediation, our broken state, TPP disaster…
Tuesday, January 6, 2015
---
PORT CONTRACT TALKS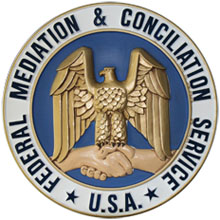 ► In today's Seattle Times — Federal mediator to help West Coast ports contract dispute — A federal mediator is getting involved in stalled contract talks between West Coast dockworkers and their employers. Political and financial pressure has been building as each side blamed the other for the slow movement of billions of dollars of cargo across the docks at 29 seaports that are a vital trade link with Asia. The U.S. Federal Mediation and Conciliation Service announced its involvement late Monday. While the development does not mean an immediate return to normalcy at the sea ports, a mediator has proven pivotal in past contract disputes.
► From KPLU — Retailers explore alternate shipping routes as port labor dispute drags on — The National Retail Federation says retailers have been switching to alternate routes, even though it costs more.
---
STATE GOVERNMENT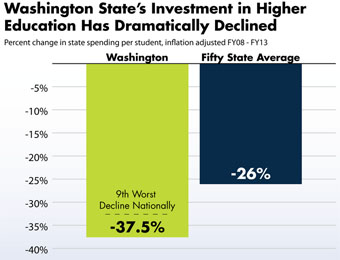 ► In today's Seattle Times — Higher education can't afford another budget cut (by WWU President Bruce Shepard) — I look at Gov. Jay Inslee's budget proposal through one lens: implications for higher education's ability to serve Washington. While the budget represents real leadership, significant work must be done to shore up funding for higher education. Washington's revenue approach is broken — designed for an economy that no longer exists: taxing goods when today's economy is service-based and goods are sold more and more outside the state's taxing authority. This means that, as the economy grows, state revenues grow more slowly. Budget requirements escalate as population grows, and commitments are locked in through formulaic spending obligations. State support for public higher education is then remorselessly decreased.
► In today's Columbian — Clark County coalition calls for transportation package — A coalition of public and private organizations in Clark County is calling for a "comprehensive revenue package" for the state's transportation needs, and assurance that adequate money will come back to projects in Southwest Washington.
► In today's News Tribune — I-5 pothole damages 15 cars in Tacoma — A pothole damaged 15 cars Sunday along southbound Interstate 5 in Tacoma, Washington State Patrol spokesman Guy Gill said Monday.
► In today's News Tribune — Law is clear: Bertha overruns are not state burden (editorial) — Protection against overruns from the Seattle project was the very condition of the tunnel's approval.
► In today's Olympian — I-937 drives us toward renewables (editorial) — The Boeing Co.'s recent announcement that it will no longer use energy generated by fossil fuels shows its willingness to help Gov. Jay Inslee lead this state toward a sustainable future. Unfortunately, several state senators plan to use the aerospace giant's clean energy commitment to try to eviscerate Washington's 2007 citizen Initiative 937, known as the Energy Independence Act.
---
LOCAL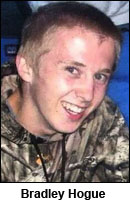 ► In today's (Everett) Herald — Landscaping firm fined $199K in teen's death — A state investigation into the work-related death of Bradley Hogue, 19, found that employees at an Everett-based landscaping and supply company regularly were asked to perform the dangerous task that ended his life. The Department of Labor and Industries has fined Pacific Topsoils $199,000 for 16 safety violations related to the July 7 accident that killed the Lake Stevens teen. The state also labeled the company a "severe violator," meaning L&I plans follow-up inspections for signs of unsafe work conditions.
► At MyNorthwest.com — Workers' protest sign at failing Northgate Mall retailer draws national attention — Managers at a failing Northgate Mall retailer have drawn national attention for posting a sign complaining about the abrupt closure of national teen and women's clothing outlet Wet Seal and the layoff of nearly a dozen employees.
► In today's Bellingham Herald — Lummi Nation asks Army Corps to reject Cherry Point coal terminal — Lummi Nation sent a letter on Monday to the U.S. Army Corps of Engineers, asking the agency to immediately reject a permit application for a coal terminal at Cherry Point because it would interfere with tribal fishing grounds.
---
FEDERAL GOVERNMENT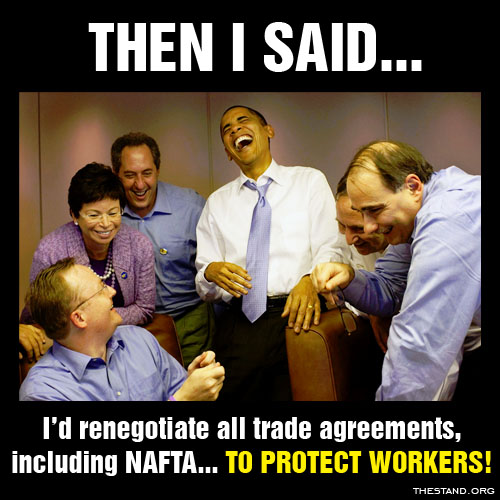 ► In the Columbus Dispatch — President Obama's push for trade deal angers fellow Democrats — President Barack Obama, who during his 2008 campaign spoke of "entire cities" in the Midwest "devastated" by international trade, is emerging as a champion of similar types of agreements that he once insisted led to jobs being "shipped overseas." With Republicans now in control of the U.S. Senate and House, Obama is expected to forge an alliance with GOP lawmakers to gain approval of the broad authority he wants to negotiate and win congressional passage of a sweeping free-trade deal with 12 Pacific-rim countries.
ALSO TODAY at The Stand — The 'last war' rages on against same-old trade agreements (by Stan Sorscher)
► At Huffington Post — Why the Trans-Pacific Partnership is a pending disaster (by Robert Reich) — If you haven't heard much about the TPP, that's part of the problem right there. It would be the largest trade deal in history yet it's been devised in secret. Lobbyists from America's biggest corporations and Wall Street's biggest banks have been involved but not the American public. That's a recipe for fatter profits and bigger paychecks at the top, but not a good deal for most of us, or even for most of the rest of the world.
► In today's NY Times — Resistance from right slows GOP press to redefine full-time worker — One of the new Republican Congress's first legislative priorities — redefining a full-time worker under the Affordable Care Act — is gaining opposition just days before passage from a surprising group: conservatives.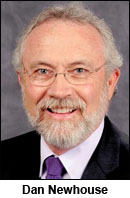 ► In today's Tri-City Herald — Congressman-elect Newhouse to take oath of office Tuesday — Congressman-elect Dan Newhouse is one of 58 House freshman taking the oath of office. The Sunnyside Republican plans to make co-sponsoring a balanced budget amendment to the Constitution among his first activities in Congress.
► In the Washington Post — The new Congress is 80 percent white, 80 percent male and 92 percent Christian — And that makes it among the most diverse in American history.
---
NATIONAL

► At AFL-CIO Now — Watch live stream of AFL-CIO Summit on wages — Be sure to tune in Wednesday on the AFL-CIO Now blog for the live stream of the first National Summit on Raising Wages. The summit, sponsored by the AFL-CIO, will examine concrete and progressive steps to raise wages for working people to help solve the dilemma of income inequality that plagues the United States. Sen. Elizabeth Warren (D-Mass.) will deliver the keynote address and the summit will feature a roundtable discussion by a diverse group including academics, business owners, prominent leaders — including Labor Secretary Thomas Perez — and everyday working people. Click here for the agenda.
► In today's NY Times — Business groups file lawsuit to block NLRB's union-organizing rule — Several business trade groups filed a lawsuit Monday to block the National Labor Relations Board's new rule that would speed union-organizing elections, alleging the board overstepped its authority.
ALSO at The Stand — New rule to reduce delays to union elections (Dec. 15)
► In today's NY Times — Illinois introduces automatic retirement savings program, a first for the nation — Starting in 2017, most state residents with jobs who don't already have a retirement plan at work will be automatically enrolled in individual retirement accounts, funded through a 3 percent deduction from their paychecks. Participation will be voluntary, but workers who don't want to save will need to opt out manually.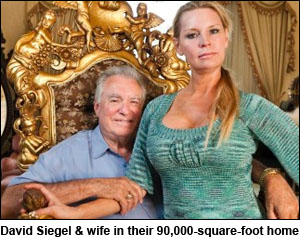 ► At Think Progress — CEO who said he'd probably have to fire employees if Obama won is giving them raises — Just over two years after penning a company-wide email warning of layoffs should Obama be elected, Westgate Resorts CEO David Siegel informed employees that instead of layoffs, he would boost their minimum wage to $10 per hour beginning in 2015. In fact, according to Siegel, 2014 was a banner year.
► In today's NY Times — Scott Walker, starting 2nd term as Wisconsin governor, resists new union battle — On Monday, as he was inaugurated for a second term, Walker spoke of improving education, shrinking the size and scope of government, and weeding out fraud and waste, but made no mention of "right-to-work" legislation, which would outlaw labor contracts that require workers to pay union fees.
---
TODAY'S MUST-READ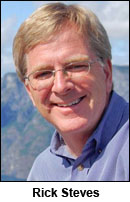 ► In the Seattle Times — Corporate profiteering comes with a price (by Rick Steves) — As a society, we are producing more than ever. So where are the fruits of our labor? The biggest companies in America have come out of the Great Recession with bottom lines that are healthier than ever. But what would those numbers look like if standard accounting practices addressed the real costs of their success, and the costs to make that success sustainable? That balance sheet would include needed infrastructure improvements, prorated payments on future environmental damage caused by climate change, treating our immigrant laborers with dignity, and providing the child care, health care and education that would help build a workforce of the future. I believe that, in a strong America, sustainability, economic justice, and a measure of compassion for our society's lower rungs should be a prerequisite for corporate profit. And if corporate America knew what was good for itself — and read history — it would agree.
---
The Stand posts links to Washington state and national news of interest every weekday morning by 10 a.m.
WASHINGTON IS A UNION STATE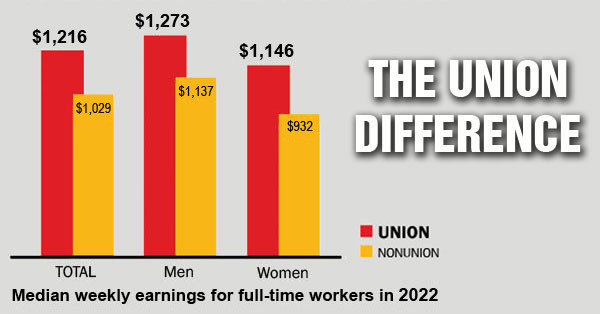 CHECK OUT THE UNION DIFFERENCE in Washington state: higher wages, affordable health and dental care, job and retirement security.
FIND OUT HOW TO JOIN TOGETHER with your co-workers to negotiate for better working conditions and respect on the job. Or go ahead and contact a union organizer today!