GOP move jeopardizes health care for 1 million Americans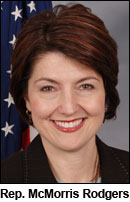 WASHINGTON (Jan. 9, 2015) — Some 1 million workers could lose their employer-provided health insurance under a Republican bill (H.R. 30) that passed Thursday to redefine a full-time worker under the Affordable Care Act. In addition to jeopardizing health care coverage for those workers, the bill also would add some $53.2 billion to the federal deficit over the next decade, according to the Congressional Budget Office.
Washington Republican Reps. Dave Reichert, Cathy McMorris Rodgers, Jaime Herrera Beutler, and freshman Dan Newhouse all voted for H.R. 30, and Democratic Reps. Suzan DelBene, Denny Heck, Derek Kilmer, Rick Larsen, Jim McDermott, and Adam Smith all voted against it. The final vote was 252-172, with 12 Democrats crossing the aisle.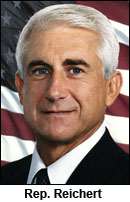 The attack on the ACA comes just two days after Republicans approved legislation that could lead to cuts in Social Security disability and retirement benefits.
Under the ACA, large employers must provide health care coverage to employees who work 30 or more hours a week or they face a penalty. H.R. 30 kicks up the 30-hour threshold to 40 hours a week. That increase, say health care experts, provides an incentive for employers to drop their 40-hour a week employees down to just 39 hours without a penalty and avoid any responsibility to offer health benefits.
A UC Berkeley Labor Center study estimates there are 6.5 million people at risk of having their hours cut back under the Republican bill. That's nearly three times the number (2.3 million) that are vulnerable to losing their hours under the current 30-hour threshold.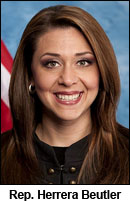 But even with the current 30-hour a week definition, some employers are cutting back the hours of workers — many of whom worked 30-36 hours a week — to duck providing health coverage and avoid paying the ACA's penalty.
The AFL-CIO and other groups support strengthening employer responsibility rules in the ACA. Delegates to the AFL-CIO Convention 2013 approved a resolution on the ACA that includes a call for:
Applying a full employer penalty for failing to provide affordable comprehensive coverage to workers who average 20 or more hours per week and adding an employer penalty on a pro rata basis for employees who work fewer than 20 hours per week.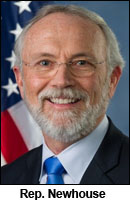 Since the ACA became law, the number of Americans with health insurance has increased by more than 10 million, with the majority of those receiving employer-provided health care. Since the law's requirement for Americans to have health insurance went into effect a year ago, the percentage of uninsured has dropped from 17.1% to 12.9%.
H.R. 30 and a companion Senate bill that Senate Majority Leader Mitch McConnell (R-Ky.) says he will have on the floor before the end of January threaten those gains.
---
► In today's NY Times — House fires shot at ACA, seeking to alter critical coverage rule — The House on Thursday easily passed legislation that would redefine a full-time worker under the Affordable Care Act, brushing aside qualms from conservatives and liberals who fear the bill would prompt employers to cut worker hours to avoid being forced to offer them health insurance.
► In The Hill — Business groups cheer passage of ACA workweek bill — A chorus of business groups is cheering the passage of a House bill that strikes at the ACA mandate that all employers provide insurance to their workers.
► In today's NY Times — New ACA bill would hurt workers, increase federal deficit (by Teresa Tritch) — Under the law's 30-hour a week threshold, the only workers at any real risk of having their hours cut [by employers trying to avoid ACA penalties] are those who typically work right around 30 hours a week — about 7 percent of the workforce. If the threshold were raised to 40 hours, as the bill proposes, the workers at risk of having their hours cut would be those who typically work right around 40 hours a week — nearly half of the workforce.
---
AFL-CIO Now contributed to this report.
Short URL: https://www.thestand.org/?p=36856
Posted by
David Groves
on Jan 9 2015. Filed under
NATIONAL
. You can follow any responses to this entry through the
RSS 2.0
. Both comments and pings are currently closed.