Closing loopholes, Social Security setup, a Grand Alliance…
Thursday, February 12, 2015
---
TAX INCENTIVE ACCOUNTABILITY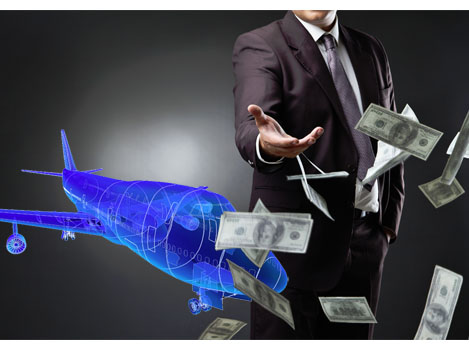 ► In today's (Everett) Herald — Getting the jobs we paid for (editorial) — Boeing is building the 777X here, but the disappointment was sharply felt when only months (after the Legislature approved billions in 777X tax incentives) it announced it would move about 1,000 engineering jobs for other aircraft lines in Western Washington to California. The state, in offering the tax package, left a loophole that allowed Boeing to bring new jobs here with one hand while moving out existing jobs with the other… Legislators can look at ways to make sure the state gets enough quid for its quo. And those negotiating for the state need to be specific about what they expect out of such deals before they have to claw back any tax breaks. But the state also has work ahead of it to establish methods to measure the costs and benefits of trading billions in taxpayer subsidies for jobs.
ALSO at The Stand — We're being taken for a ride (WSLC Legislative Update)
► A related story in the PSBJ — South Carolina to get even more work as Boeing shifts 777X, 737 Max production there — The new South Carolina plant will work on engine parts for the 777X and an engine covering for the 737 Max. It's unclear how many employees will be added or shifted as a result of the decision, but Reuters reports Boeing has 7,500 South Carolina employees now.
EDITOR'S NOTE — South Carolina's aerospace tax incentives, unlike Washington's, include performance and accountability standards.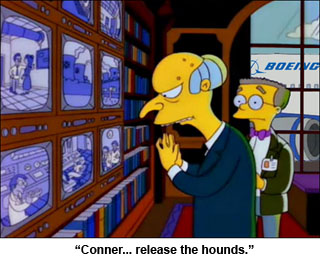 ► A related story from KPLU — Analyst: Boeing needs to improve labor relations to bring down 787 costs — Aviation analyst Richard Aboulafia says there's a risk that Boeing's 787 program might never be profitable. That's because the airplane maker has accumulated $26 billion in production costs that it's deferred into the future. He says what we're seeing with those mounting costs is that employees are alienated after the company waged two contentious battles with its biggest labor unions in the past few years.
---
STATE GOVERNMENT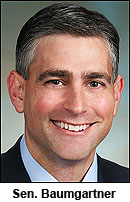 ► In today's Seattle Times —  Senate bill would ban money for tunnel cost overruns — A bill sponsored by Sen. Michael Baumgartner (R-Spokane) would forbid lawmakers from adding money to cover any Highway 99 cost overruns in a forthcoming state transportation plan. It would also reinforce the earlier spending limit of $2.4 billion in state funds, approved in 2009 when the Legislature chose a deep-bore tunnel to replace the fragile Alaskan Way Viaduct.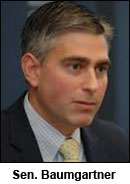 ► From KPLU — State senators receive higher per diem after blasting 2014 hike — In March 2014, a Washington Senate committee narrowly voted to increase the reimbursement senators get when they're in session to $120 a day, a $30 (or 33%) increase. Three Republican senators — Michael Baumgartner, Steve O'Ban, and Ann Rivers — who quickly denounced the hike and pledged not to accept it are now accepting the reimbursement at a higher rate.
► In the Peninsula Daily News — State legislators seek simple-majority threshold for school bond measures — State Reps. Kevin Van De Wege and Steve Tharinger, both Sequim Democrats, are co-sponsoring legislation that would lower the 60 percent majority required for passage of school bond measures to 50 percent plus one vote — a simple majority.
---
PORT NEGOTIATIONS

► From Reuters — Shippers plan four-day partial shutdown of West Coast ports — Shipping lines will partially shut down 29 West Coast ports for four of the next five days, the companies said on Wednesday, as they postponed the latest round of protracted labor talks with the dockworkers union amid mounting cargo backups at the harbors.
ALSO TODAY at The Stand — ILWU: Shippers harming economy for leverage
► In today's Seattle Times — West Coast ports mostly shut for 4 of next 5 days as longshore dispute drags on
---
LOCAL

► In today's Oregonian — Portland Int'l Airport workers seek minimum standards to improve pay, working conditions — Low-wage airport workers and their union allies asked the Port of Portland Commission on Wednesday to enact a set of minimum standards that would address their concerns over wages, high turnover, staffing levels, and safety and equipment concerns. Port commissioners directed staff to move forward with a draft policy statement aimed at gradually improving conditions for more than 1,000 non-port employees who work in concessions and operations at the airport.
► In today's (Longview) Daily News — Laid-off Weyerhaeuser employees set to return to work — About 180 employees temporarily laid off by Weyerhaeuser Co. last month should all be back on the job Thursday, according to the AWPPW. Weyerhaeuser temporarily cut production at its Longview liquid packaging plant starting Jan. 27. The company cited the West Coast port slowdown for slowing shipment of its products to overseas customers and increased costs for freight and warehousing.
► In today's News Tribune — Haggen announces schedule for conversions of Safeway, Albertsons stores in South Sound — Haggen has announced when it will convert several South Sound grocery stores to the Haggen brand.
---
SOCIAL SECURITY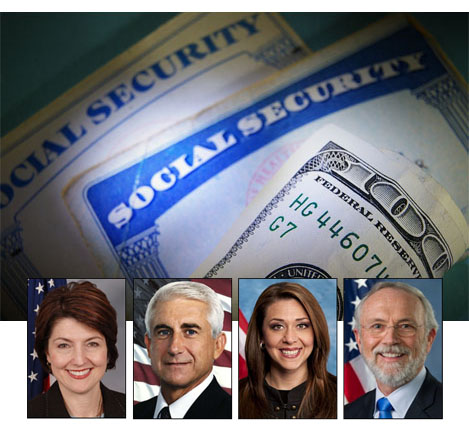 ► From AP — Republicans press to fix Social Security disability program — Senate Republicans gave a chilly reception Wednesday to a White House plan to shift money from Social Security's retirement funds to cover a looming shortfall in its disability account, which has been done 11 times before. "The federal government's primary program to assist the disabled will soon be broke," said Sen. Mike Enzi (R-Wyo.) "Regrettably, President Obama isn't doing anything to ensure that this never ever happens again." Sen. Bernie Sanders (I-Vt.) said Republicans were trying to spark a crisis to force cuts to the benefits of the 11 million people currently claiming disability benefits.
► From TPM — Sen. Warren: GOPers will concoct a crisis to dismantle Social Security — Sen. Elizabeth Warren (D-MA) issued a stark warning to supporters: Republicans are willing to create a crisis pitting "America's seniors against America's disabled" in order to gut Social Security:
We've known for years that Social Security Disability Insurance is set to run low in 2016, and most people assumed that another bipartisan reallocation was coming. But now, thanks to the Republican ideological war on our most important national safety net, disabled Americans could suddenly face a 20% cut in their Social Security checks next year.
---
FEDERAL GOVERNMENT

► In today's NY Times — Funding is still elusive for Homeland Security — Republicans who have been so disciplined in their opposition to President Obama are now finding themselves badly splintered over how to keep the Department of Homeland Security operating as they struggle to demonstrate they can govern effectively as the party that controls Congress. The split between Senate and House Republicans has become increasingly public, and on Wednesday, the two sides showed little inclination toward compromise.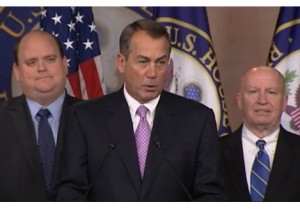 ► From TPM — GOP profanity, 'math challenges' color showdown on immigration — Speaker John Boehner (R-Ohio) lashed out at Senate Democrats, telling them to "get off their ass" and stop blocking a House-passed Homeland Security funding bill (which includes rollbacks of Obama's immigration policies) — a day after Senate Majority Leader Mitch McConnell (R-Ky.) conceded the Senate was stuck and said it's up to the House to get Congress out of this jam.
► From The Hill — For paid sick days legislation, this time may be different (by Eileen Appelbaum) — The Healthy Families Act was introduced in Congress today by Rep. Rosa DeLauro (D-Conn.) and Sen. Patty Murray (D-Wash.). Once again, Congress has the opportunity to pass legislation that will expand access to earned paid sick days to all workers. There is reason to think that this time Congress will act.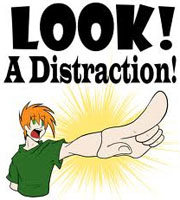 ► In today's NY Times — White House to file case against China at WTO over subsidies for exports — The Obama administration accused China on Wednesday of providing illegal export subsidies to critical industries, flexing its muscle on trade as it presses Congress to expand President Obama's authority to secure major trade accords. Beijing officials have usually reacted with less hostility to trade cases taken to the WTO, than to unilateral trade measures, like anti-dumping cases. But the response among American lawmakers was what the administration wanted. Democrats are leading the opposition to the president's Fast Track trade push, and they greeted the administration's actions warmly.
► From TPM — Surprise twist in anti-ACA lawsuit before Supreme Court — New revelations raise questions about whether the challengers in the major anti-Obamacare lawsuit before the Supreme have the legal right to sue. Two reports this week by the Wall Street Journal delved into the backgrounds of the challengers and found some evidence that each one of the four plaintiffs may be unharmed by the law.
► In today's NY Times — An ode to Obamacare (by Gail Collins) — Really, Obamacare is terrific. You can tell by looking at the people who are against it.
---
NATIONAL
► In today's Washington Post — Postal unions, advocacy groups join forces to 'save' USPS — The coalition of 63 religious coalitions, retiree organizations, educational and postal unions, lawmakers and progressive advocacy groups is calling itself  "A Grand Alliance to Save Our Public Postal Service." The founders' goal is to save the mail agency from what they describe as unnecessary, draconian responses to the financial losses caused by plummeting mail volume. Five-day delivery; the closing of mail-sorting hubs; reduced hours at neighborhood post offices; Staples counters turning into quasi post offices; the shift to lower service standards — these changes have been enacted and proposed by postal officials in recent years as the agency's budget problems  worsened.
► At Publicola — Public employee unions under fire again — Public-sector workers are under fire again — and not just from Republicans. Three years after Wisconsin Gov. Scott Walker curtailed collective bargaining and New Jersey Gov. Chris Christie cut pension benefits for public employees in the name of budget austerity, state and local politicians once again are moving to curtail public-sector unions.
► At The Onion — Labor Secretary horrified to learn some Americans working at jobs they do not truly enjoy
---
The Stand posts links to Washington state and national news of interest every weekday morning by 10 a.m.
WASHINGTON IS A UNION STATE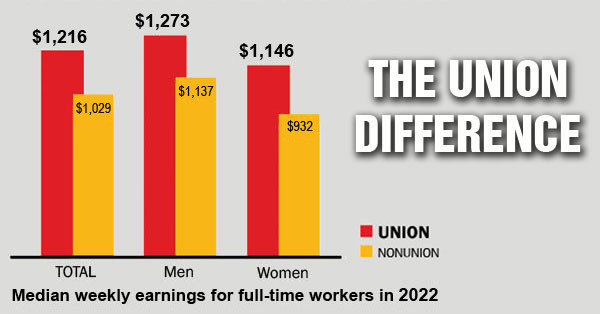 CHECK OUT THE UNION DIFFERENCE in Washington state: higher wages, affordable health and dental care, job and retirement security.
FIND OUT HOW TO JOIN TOGETHER with your co-workers to negotiate for better working conditions and respect on the job. Or go ahead and contact a union organizer today!