Bipartisan bill puts payday loan industry before people
By JOHN BURBANK
---
(Feb. 12, 2015) — If your friend told you that she could get a payday loan of $700, and that the interest would be 36%, plus a small loan origination fee of 15%, plus a monthly maintenance fee of 7.5%, you might advise her to get out her calculator. Here's why: That $700 loan could cost her $1,687, even if she makes all her payments on time. Right now, under state law, she can get the same loan and it will cost her $795 in all.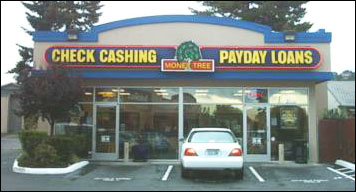 Which loan would you choose? That seems like an easy question to answer. But a lot of legislators have failed this test in Olympia. They are sponsoring a bill, HB 1922, to enable MoneyTree to sell "small consumer installment loans," with high interest, maintenance fees, and origination fees.
Why would these legislators — 36 in the House and 12 in the Senate, both Democrats and Republicans — want to enhance the revenue of the payday loan industry? State Rep. Larry Springer (D-Kirkland) is the prime sponsor of this legislation. He says that "(o)ur current payday lending system is broken. Too often it leaves consumers in a never-ending cycle of debt."
Unfortunately, HB 1922 makes matters worse, not better, for borrowers.
Rep. Springer may not know how well the law that he helped pass in 2009 reformed payday loan practices. That law leashed in the payday loan industry, with new standards that helped to make sure that people with loans did not get pushed deeper and deeper into debt. The industry didn't like it, as the total amount of loans fell by more than $1 billion, from $1.3 billion in 2009 to $300 million in 2013. The amount of fees that the industry collected dropped by $136 million annually. The number of payday loan storefronts has fallen from over 600 in 2009 to less than 200 now. The total number of loans has fallen from 3.2 million in 2009 to 870,000 in 2013. That's a lot of money for people to keep in their communities, rather than giving it to MoneyTree.
But very quietly last year, the owners and executive staff of MoneyTree, principally the Bassford family, dropped $81,700 in campaign contributions to both Democrats and Republicans. Many of the beneficiaries of this largesse are sponsoring the MoneyTree bill, HB 1922. In fact, the chief sponsor in the Senate, Sen. Marko Liias (D-Edmonds) received $3,800 from the Bassfords.
What would be the result of the bill that Rep. Springer and Sen. Liias are pushing? For a $700 loan, what now costs a total of $795 could cost $1,687. The poor person (literally) who gets this loan would end up paying $252 in interest, $105 in origination fees, and $630 in monthly maintenance fees, as well as, of course, the original one-year loan of $700. From 2017 on, the fees on these loans will be automatically raised through the consumer price index.
MoneyTree's investment of $81,700 in campaigns could result in literally hundreds of millions of dollars in revenue. That's quite a cost-benefit equation for the Bassfords. How about the working people who take out these loans? Their average monthly income is $2,934, or about $35,000 a year. With this bill, legislators punish the already poor for being poor, while enhancing the wealth of the payday loan perpetrators.
The legislation pretends to be helpful to borrowers by requiring this notice to be included in loan documents: "A SMALL CONSUMER INSTALLMENT LOAN SHOULD BE USED ONLY TO MEET SHORT-TERM CASH NEEDS." Now isn't that helpful! What is not helpful is that this bill was scheduled to be voted out of committee Thursday, even before the committee heard the bill on Wednesday, and even before any bill analysis was developed by legislative staff.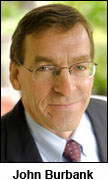 Our current payday loan system may be broken from MoneyTree's perspective. But, while it is not perfect for low-income borrowers, it works, and it is a lot better than the previous system. Perhaps some responsible legislators will slow down the fast-track on the MoneyTree bill, and put people ahead of MoneyTree profits.
---
John Burbank is the executive director and founder of the Economic Opportunity Institute in Seattle. John can be reached at john@eoionline.org.
Short URL: https://www.thestand.org/?p=37726
Posted by
David Groves
on Feb 12 2015. Filed under
OPINION
. You can follow any responses to this entry through the
RSS 2.0
. Both comments and pings are currently closed.