Madore's hornets nest, Obama's YPP, southern IAM…
Wednesday, April 8, 2015
---
LOCAL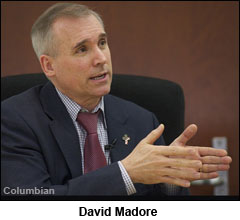 ► In today's Columbian — Labor union supporters continue to press county — For the third time, the Clark County council listened to dozens of speakers opposed to two proposed labor union resolutions. Neither resolution was on the council's agenda Tuesday evening, nor has the council or county staff indicated either will see a vote anytime soon. Councilor David Madore introduced the resolutions more than a month ago — one could possibly prevent Clark County employee unions from compelling workers to pay union dues, and the other would open collective bargaining to the public — and Madore hasn't brought them up publicly since. However, dozens of pro-union speakers have protested the resolutions since they were introduced. Tuesday's meeting was no exception, as men and women clad in bright yellow safety vests, T-shirts proclaiming their union support and pins reading "Unions, Yes" crowded the council chambers. Juan Sanchez, a resident of Camas, told the council to "put (the resolutions) where (they) belong: in the garbage can," adding:
When I hear about this right-to-work resolution, it is a personal attack to my son, my daughter, my wife, my mother, my father, to all my brothers and sisters right here.
► In today's Yakima H-R — County commissioners approve redistricting plan for Yakima City Council — It's official. New voting districts have been established for the Yakima City Council. Yakima County commissioners Tuesday approved a resolution that defines the new districts and does away with at-large voting.
ALSO TODAY at The Stand — Civil rights movement continues today with WA Voting Rights Act (by John Burbank)
► In today's Bellingham Herald — Jury awards Bellingham workers $1.3 million in back pay, damages — Owners of J&J Mongolian Grill and Spa Therapy at Bellis Fair mall paid less than minimum wage, no overtime to more than 100 employees, according to federal prosecutors.
► In today's (Everett) Herald — Cities deciding on contract with the county for emergency services — Seven cities in south Snohomish County are considering a contract for the county to take over their emergency management in 2016.
---
STATE GOVERNMENT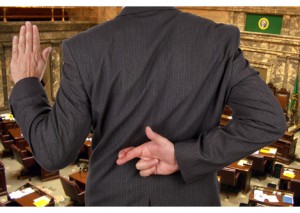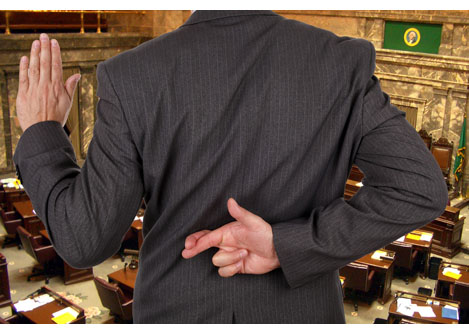 ► In today's Columbian — Senate games over budget votes cross into foolishness (by Jim Camden) — Sen. Jim Hargrove, the top Democrat on the budget committee, introduced an amendment to approve labor contracts negotiated between the state employee unions and the governor's office… It meant an extra $66 million over two years. It picked up six Republican votes as well as the 23 minority Democrats, but the rule required 30, so it failed 29-20.
ALSO at The Stand — Senate GOP changes rules to block raises for state workers
► In today's Spokesman-Review — Smaller class sizes still popular idea in Washington, poll says — Legislative Republicans were confident Tuesday that voters would back away from last year's class-size initiative if given the chance this fall, even though a new poll suggests the idea remains popular.
► From KUOW — Train crew transport safety bill dies in Washington Senate — For the third year in a row, railroad workers in Washington have been dealt a defeat in the legislature. The state Senate Tuesday killed a proposal to further regulate shuttle companies that transport rail crews by van and SUV. Senate transportation committee chair, Republican Curtis King, said he believes the union-backed measure was designed to put the shuttle companies out of business.
► In today's News Tribune — Bill to revamp terms of payday loans all but dead in House — A bill that would rewrite Washington's payday-lending laws to favor longer-term high-interest loans has stalled in a House committee after passing the Senate in a contentious vote.
ALSO at The Stand — No on SB 5899: Payday loans don't solve crisis, they create one (editorial)
► From AP — Agreement on new U.S. education law would aid Washington state — Washington state would regain flexibility to judge its own public-school performance under a bipartisan agreement announced Tuesday to fix the federal No Child Left Behind education law. The proposal announced by U.S. Sens. Patty Murray (D-Wash.) and Lamar Alexander (R-Tenn.) drew cheers from Washington government and school officials even before they were briefed on the details.
► In today's Spokesman-Review — Idaho Senate approves gas tax increase — Idaho senators passed a phased-in 10-cent increase in the gas tax Tuesday as part of a road funding plan that's significantly higher than what the House approved earlier this week.
---
PORTS

► In today's News Tribune — Tacoma, Seattle ports meet again in private session — The governing bodies of the ports of Tacoma and Seattle met again in private Tuesday morning at Sea-Tac Airport to discuss a planned alliance of their cargo operations and marketing. The meetings are aimed at settling the particular details of combining the operations and marketing of the two ports' container terminals under a single management organization.
► In today's Seattle Times — Seattle, Tacoma ports miss alliance deadline — The original plan was to receive federal approval by June 15 and have Seattle and Tacoma port commissioners formalize the Seaport Alliance on July 1. The new goal is Aug. 1.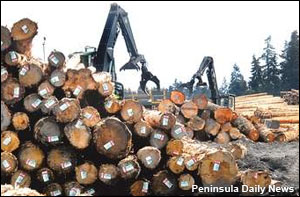 ► In today's Peninsula Daily News — Commissioner: Log shipping slump erodes Port of Port Angeles revenue — Not only is China buying fewer raw logs, Port Commissioner Colleen McAleer said, but more of them are being sold to Asian nations by Canada, whose oil-fueled economy has been hurt by falling prices for crude and which is trying to fill the deficit with timber sales.
► In today's Oregonian — Oregon's direct marine line to Europe, Hapag-Lloyd, officially pulls out of Port of Portland — The official announcement comes about a month after Hanjin Shipping Co. stopped calling at Portland. Together, Hanjin and Hapag-Lloyd make up nearly all of Terminal 6's business.
---
FEDERAL GOVERNMENT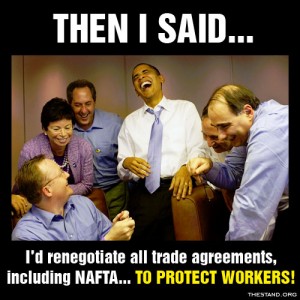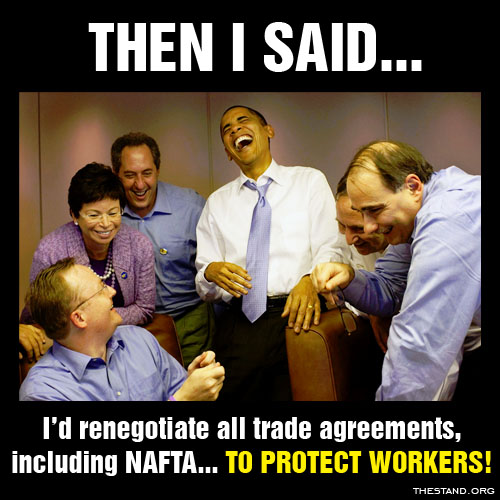 ► From the New Republic — Why Obama is spurning liberals with a massive trade deal (by Danny Vinik) — Here's what makes trade agreements so impossible for policy journalists to understand: Opponents of the TPP, like AFL-CIO President Richard Trumka, insist that its supporters think just about any free trade agreement will be good for the United States, regardless of its details. On the other side, supporters of the TPP insist they've learned from the failures of NAFTA; this time, they say, the trade agreements will benefit American workers… But talk to the key players in the debate, and it becomes clear that the TPP is the most important economic fight happening in Congress this year and one of the most important of Obama's presidency.

► From Computer World — H-1B cap is reached with 'high number' of visa requests — The H-1B cap has been quickly reached, the U.S. Immigration and Citizenship Service said Tuesday. The agency said it received a "high number" of visa petitions, but did not have a final count.
► In today's Seattle Times — Tech workers' spouses ready, eager to work under new immigration rules — The spouses of some immigrant tech workers, whose visas haven't allowed them to work in the U.S., may be able to apply for work permits starting in May under an executive order on immigration.
► In The Onion — Who is Rand Paul?
---
NATIONAL

► In the PSBJ — Boeing's largest union has deep roots in the South — If the Machinists win the right to unionize Boeing's North Charleston Dreamliner factory on April 22, it will, in a way, be like the union is coming back home. That's because the Machinists were founded 127 years ago in an Atlanta railroad yard by a South Carolina-born man named Thomas Talbot.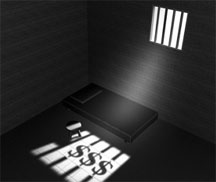 ► At Think Progress — What it's like to be a private prison nurse — Hundreds of nurses who work for the for-profit prison health care company Corizon in Alameda County, California are threatening to go on strike if the company refuses to put enough nurses on duty and give them enough resources to adequately care for the thousands of men incarcerated there, especially after inmates have died on the company's watch. ThinkProgress spoke this week to one of the jail nurses, who we will identify by the pseudonym Clara because she fears losing her job. Clara, who has been at the jail for 16 years as a Registered Nurse, described abysmal conditions including broken or dirty equipment, rushed procedures and severe understaffing.
► From AP — U.S. job openings surge, a sure sign that jobs may rebound — Job openings surged 3.4 percent to 5.1 million in February — a 14-year high. That's a clear sign that companies are willing to boost their staffs. The figure follows a disappointing jobs report on Friday, which showed that employers added only 126,000 jobs in March.
► In today's Chicago Post-Tribune — BP Whiting refinery strike hits 2-month mark — Union members say their resolve remains the same as on Feb. 8, when they walked off the job. They say they'll stay on strike until USW Local 7-1 and BP reach a settlement that preserves the local's collective bargaining rights.

► In today's Seattle Times — Study finds health-insurance sign-ups on state-run exchanges lackluster — A national study finds sign-ups for health insurance on the state-run exchange to be lackluster. But state officials contend any analysis needs to consider the high number of people who are now receiving expanded Medicaid coverage.
► From Think Progress — New website hopes to keep women from being 'blindsided' by leave policies — The websit, Maybrooks is working with companies, scraping public information, and gathering anonymous submissions to compile a database of what policies exist at hundreds of employers. They collect information on paid leave, pump rooms, childcare, and flexible work options.
► In the Washington Post — The rush to humiliate the poor (by Dana Milbank) — Missouri's surf-and-turf bill, making it illegal for food-stamp recipients to use their benefits "to purchase cookies, chips, energy drinks, soft drinks, seafood, or steak," is one of a flurry of new legislative proposals at the state and local level to dehumanize and even criminalize the poor as the country deals with the high-poverty hangover of the Great Recession.
---
INTERNATIONAL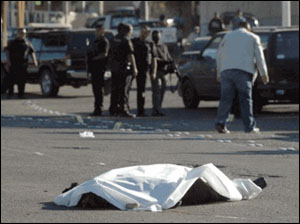 ► From AFL-CIO Now — Despite Labor Action Plan, Colombian unionists still targeted for death — In the four years since the United States and Colombia signed the Labor Action Plan — a precursor  to the U.S.-Colombia Free Trade Agreement — to address entrenched labor rights violations, Colombian workers have suffered more than 1,933 threats and acts of violence, including 105 assassinations of union activists and 1,337 death threats, according to the latest report issued by Escuela Nacional Sindical (Colombia's National Union School).
---
The Stand posts links to Washington state and national news of interest every weekday morning by 10 a.m.
WASHINGTON IS A UNION STATE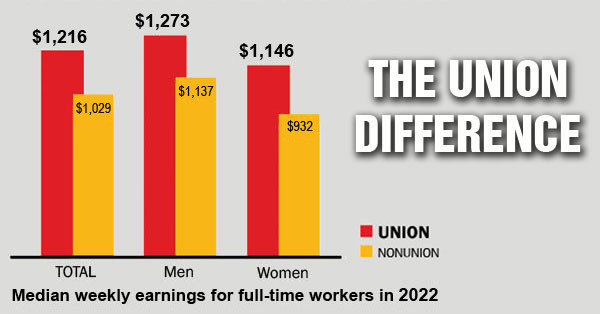 CHECK OUT THE UNION DIFFERENCE in Washington state: higher wages, affordable health and dental care, job and retirement security.
FIND OUT HOW TO JOIN TOGETHER with your co-workers to negotiate for better working conditions and respect on the job. Or go ahead and contact a union organizer today!