Too important to 'fast track,' teachers rally, high cost of cheap clothes…
Monday, April 27, 2015
---
FAST TRACK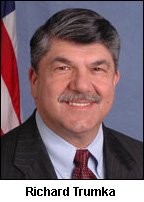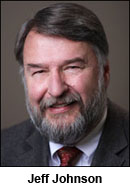 ► In Saturday's Seattle Times — Trade deals are too important to 'fast track' (by Richard Trumka and Jeff Johnson) — The American labor movement is not against trade deals, but we're dead set against bad trade deals. Our trade agreements should advance U.S. interests while also contributing to the overall development of the world's economy and raising living standards… It cannot be credibly argued that America's trade policies are accomplishing our key national objectives — whether you point to our chronic trade deficits, our unsustainable net international debt or the broader labor market data on wage stagnation and growing inequality… Without fast-track authority, our whole country could review and help shape the trade agreement. With that opportunity, we would have a fighting chance to remove problematic sections and strengthen others. Secret tribunals would be out; strong, enforceable currency provisions would be in. But that can't happen with fast-track authority.
ALSO at The Stand — McDermott thanked for opposing Fast Track in committee vote
► From The Hill — Lawmakers play catch-up with 'secret' trade text — About 40 House members and three senators have asked to view the text of a massive Asia-Pacific trade deal in the three years since it was made available by the White House, according to records obtained by The Hill.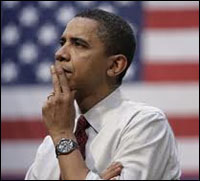 ► At Huffington Post — Mr. President: The more you attack us, the more we'll fight back (by Mike Lux) — As a veteran of the Clinton White House during the NAFTA fight, and a veteran of the self-defeating pissing matches between the Obama White House and progressives in 2009-10, I can tell you, the approach you are taking makes no political sense.
► In the Washington Post — The trade-off Obama missed on trade (by Dana Milbank) — No, President Obama, Elizabeth Warren isn't wrong. Warren is right: The Trans-Pacific Partnership (TPP) is an abomination — not because of the deal itself, and not because free trade in general is a bad idea. The TPP is an abomination because Obama had a chance to protect American workers from the harm that would inevitably come from such a pact, and he didn't take it, or at least he hasn't.
► If you want to see what these NAFTA-style "fast tracked" trade deals promote, check out Last Week Tonight — John Oliver on fashion and why sweatshops still exist
---
STATE GOVERNMENT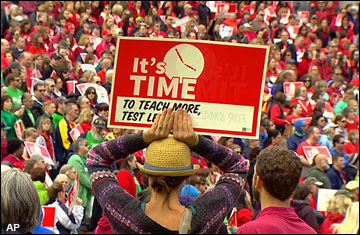 ► From AP — Inslee, thousands of teachers rally in Olympia — Thousands of teachers and their supporters crowded the steps of the Washington state Capitol's legislative building for a rally Saturday morning to call for teacher pay raises, smaller class sizes and less standardized testing. More than 4,000 people attended the hour-long rally. Gov. Jay Inslee, House Speaker Frank Chopp and other politicians spoke about their efforts to improve Washington's public education system, which Inslee called "the paramount duty of the state of Washington" in a speech that invoked his father's career as a teacher.
► In today's Seattle Times — Transportation talks roll on as Legislature extends session — Legislators don't face the same mandate to get a transportation deal done that the Supreme Court's contempt order puts behind education spending or the threat of government shutdown gives the overall operating budget, but leaders have said passing a package is urgent.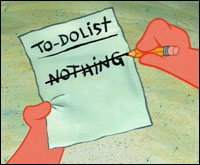 ► In the (Everett) Herald — Unfinished in Olympia: budget, transportation, pay raises, pot — State lawmakers are returning Wednesday for a special session with pretty much the same to-do list they had when they arrived in January for the 2015 regular session. Their top task, and one that's stymied them for weeks, is passing a new budget before July 1 to keep state government operating for the next two years. Gov. Jay Inslee is to meet with budget negotiators from both chambers Monday to try to reboot the conversation.
► In the News Tribune — House Democrats see carbon emissions tax as educational funding fix — Democrats in the state House aren't wild about a Republican plan to raise the statewide property tax to help the state pay its share of basic education costs. Instead, they'd rather fix the problem by using a tax on carbon emissions.
► In the (Everett) Herald — Nothing 'special' about delay (editorial) — This ought to be an editorial that praises the Legislature for having tackled a formidable list of tasks, including a budget of transportation projects for the next 16 years and a gas tax increase to pay for it, operating and capital budgets with funding for important programs and projects and, most importantly, significant progress on meeting its constitutional mandate to achieve full funding for education. You'll have to check back with us next month. Or the month after that.
---
LOCAL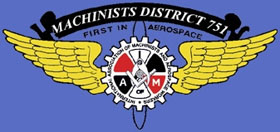 ► From IAM 751 — NLRB sets union vote for Cadence-Giddens in Everett — Workers at Cadence Aerospace-Giddens in Everett are scheduled to vote May 14-15 on whether to join the aerospace machinists union. The NLRB ordered the election after Machinists Union District Lodge 751 submitted signed requests from a substantial number of workers at the company. "Cadence corporate has contracts with its suppliers and its customers," said IAM 751 Organizer Director Jesse Cote. "Cadence-Giddens workers deserve the same consideration. They deserve a fair shake."
► In the (Everett) Herald — Machinists union sets vote to add Everett aerospace supplier
► In the Peninsula Daily News — Fallen workers to be honored Tuesday at Department of Labor & Industries ceremony — Six young people under the age of 25 — three loggers, a landscape worker, a farmworker and a commercial diver — and an 80-year-old equipment operator are among the 89 people who died from work-related causes in 2014. They will be honored at the state Department of Labor & Industries' Worker Memorial Day ceremony at 2 p.m. Tuesday.
ALSO at The Stand — Workers Memorial Day events honor the fallen
► From AP — Temporary contract keeps Northwest Detention Center running — The Northwest Detention Center in Tacoma will remain operating after U.S. ICE and the GEO Group Inc. signed a temporary contact. The short-term pact was signed Thursday and will extend through May 31. GEO has owned the Detention Center on the Tideflats since 2005 but their most recent contract was put up for bid in December.
---
NATIONAL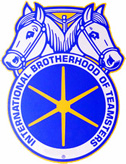 ► From AP — Truckers at nation's biggest port complex strike over wages — Truck drivers who haul goods from the nation's busiest port complex in Southern California walked off the job Monday in a dispute over their wages and employee status, months after another West Coast labor conflict cost major delays in billions of dollars of trade. The move comes after a weekend vote from the Teamsters. Drivers from four companies are striking, but it wasn't immediately clear how many of the 16,000 truckers at the ports of Los Angeles and Long Beach would walk off the job.
► In today's Washington Post — It's not just you: Letters really are taking longer to get delivered — In January, the Postal Service eliminated overnight delivery for local first-class letters that used to arrive the next day. Anywhere from 20 percent to half of the rest of the first-class mail sent every day now takes an extra day of delivery time. Service standards have been relaxing since 2012, when the volume of first-class overnight mail decreased and that of two-and three-day mail grew.
► In today's NY Times — Drought frames economic divide of Californians — The fierce drought that is gripping the West — and the imminent prospect of rationing and steep water price increases in California — is sharpening the deep economic divide in this state, illustrating parallel worlds in which wealthy communities guzzle water as poorer neighbors conserve by necessity.
► From Think Progress — Meet the people going without food for 15 days to demand a $15 wage — a group of fast food workers and community supporters who began a 15-day fast outside of the Los Angeles city hall two weeks ago to demand a minimum wage increase to $15 an hour.
---
TODAY'S MUST-READ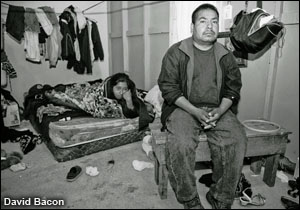 ► From Reality Check — These things can change (by David Bacon) — During World War II, the Sakuma family was interned because of their Japanese ancestry, and would have lost their land, as many Japanese farmers did, had it not been held in trust for them by another local rancher until the war ended. Today the Sakuma Brothers Farms in Burlington has grown far beyond its immigrant roots, and is one of the largest berry growers in Washington, where berries are big business. It has annual sales of $6.1 million, and big corporate customers like Haagen Dazs ice cream. It owns a retail outlet, a freezer and processing plant, and a chain of nurseries in California that grow rootstock.
By contrast, Sakuma workers have very few resources. Some are local workers, but over half are migrants from California, like Rosario Ventura and her family. Both the local workers and the California migrants are immigrants, coming from indigenous towns in Oaxaca and southern Mexico where people speak languages like Mixteco and Triqui. While all farm workers in the U.S. are poorly paid, these new indigenous arrivals are at the bottom. One recent study in California found that tens of thousands of indigenous farm workers received less than minimum wage.
---
The Stand posts links to Washington state and national news of interest every weekday morning by 10 a.m.
WASHINGTON IS A UNION STATE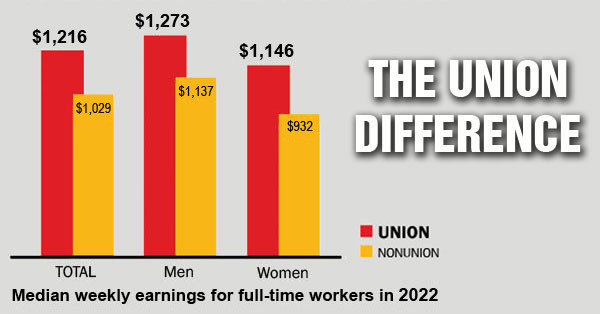 CHECK OUT THE UNION DIFFERENCE in Washington state: higher wages, affordable health and dental care, job and retirement security.
FIND OUT HOW TO JOIN TOGETHER with your co-workers to negotiate for better working conditions and respect on the job. Or go ahead and contact a union organizer today!