Health dangers of pesticide drift warrants action, experts say
By ELISSA GOSS
Special to The Stand
OLYMPIA (April 15, 2015) — "A full year later, I still suffer from the symptoms such as nausea and headaches," said Viviana Silva Guerrero, a farm worker who was exposed to pesticide drift in Eastern Washington. "If we had some form of notification, it would have helped. The growers must come up with a better form of communication."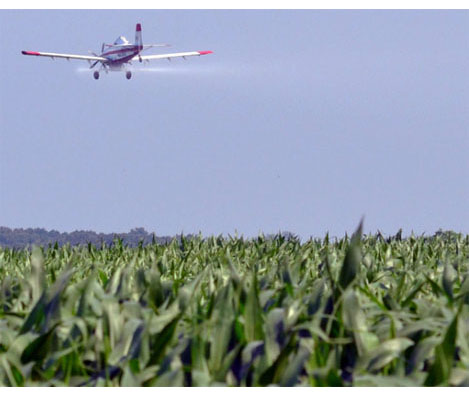 In the House Health Care and Wellness Committee on Tuesday, legislators from across the state learned about the public health risks and current rules around pesticide drift reporting in Washington state. Panelists included Department of Health and Agriculture officials, growers, a farm worker, health professionals, a beekeeper, and farm worker advocates. The importance of better notification policies was a continuing thread through the testimony of the health professionals and worker representatives on the panels.
The Department of Health shared statistics that show pesticide drift incidents and acute illnesses appear to have been increasing over a period of 10 years, and also confirmed that lack of communication is a contributing factor to most pesticide drift illnesses.
The Washington State Farmworker Coalition, along with the Washington State Labor Council, have been pushing for more information for a healthier Washington. The first proposal would require people to share information with their neighbors about planned pesticide applications, and the second would be the development of a public database cataloging pesticide use in Washington, including such information as location, amount, type of pesticide, as well as date and time of application. Modeled after California's successful program, the database would aid both policy makers and health advocates understand the reality of pesticide use in our communities.
Some growers and the Washington Tree Fruit Association pushed back on any heightened requirements, such as for neighbor notification. Claiming to already have taken into consideration factors such as, "wind, joggers and activists," their concerns lay with time constraints and increased costs. They advocated for agencies to apply the law as written, and for more training of individual pesticide applicators, such as those the Department of Agriculture has been conducting for approximately 20 years.
Dr. Jennie A. McLaurin dove into the irreversible health costs. Covering acute, chronic and developmental negative health effects of drift exposure, she highlighted symptoms, such as vomiting, lung injury, skin burns, autism, cancer, chronic asthma, and blurred vision.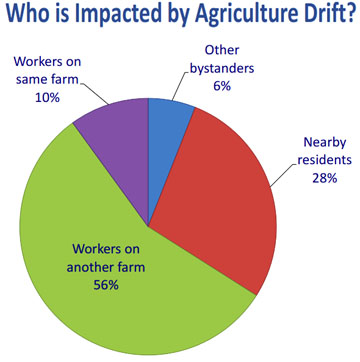 With these symptoms being listed, Ms. Silva Guerrero illuminated further the seriousness of pesticide drift poisoning by speaking about fellow farm workers she saw foaming at the mouth and passing out in the fields. She emphatically reinforced that better notification is necessary, especially between growers whose fields are close to each other.
Sarah Leyrer from Columbia Legal Services responded to the growers' assessment that drift can be addressed through better equipment and training for individual applicators.
"Pesticide drift exposure isn't a matter of better training or technology," Leyrer said. "We need better policy to protect public health."
A policy on the table this legislative session is a $60,000 House budget proviso to fund a pilot project to study options to avoid drift exposure by notifying neighbors of plans to spray, and study how to develop a pesticide use reporting system to better understand how pesticides are used in this state.
Better notification policies that harness new technology are supported by research by Dr. Richard Fenske at the University of Washington School of Public Health, a specialist in Pacific Northwest agricultural safety and health.
"The exchange of actionable information about pesticide spray activity is crucial for preventing worker exposure to drift," Fenske said. "Precision agriculture and farm data analytics offer tools that would enhance such spray notification technology."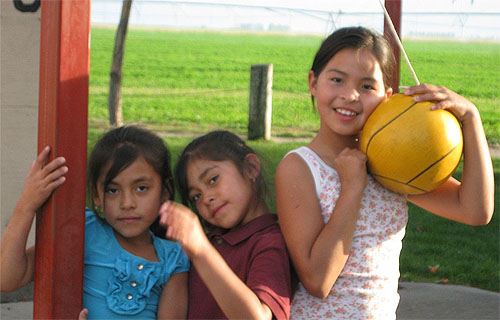 Legislators at the work session were presented with a picture of three girls living in migrant farmworker housing across from both their school and the fields where their parents work. McLaurin said she had met them on a recent trip to a migrant health clinic in Washington.
"I hope the committee will take their health into consideration, just as much as you take into consideration the economics of farmers."
The Washington Farmworker Coalition, in partnership with WSLC, plans to push for protections from pesticides in future years, and hopes to work with the Department of Health through a proviso to begin developing pilot programs to reduce drift's harmful impact on the health of the community.
---
Elissa Goss is the 2015 Legislative and Policy Intern for the Washington State Labor Council, AFL-CIO.
WASHINGTON IS A UNION STATE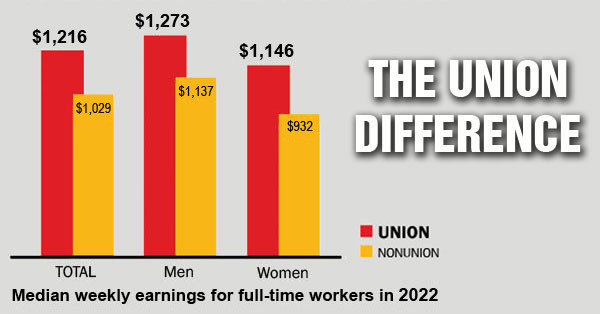 CHECK OUT THE UNION DIFFERENCE in Washington state: higher wages, affordable health and dental care, job and retirement security.
FIND OUT HOW TO JOIN TOGETHER with your co-workers to negotiate for better working conditions and respect on the job. Or go ahead and contact a union organizer today!