Ensuring a good quality of life for all is within our reach
By JOHN BURBANK
---
(May 7, 2015) — What are the elements of a good quality of life?
Good, accessible and affordable health care. Being able to pay your bills. Living in a welcoming home. Having a job with a wage that reflects the value of your work. Knowing your kids can get a good education in our public school system, our community colleges and our universities. Knowing that when you have a child, or you adopt a child, you will have the time to care for these infants, and not worry about working for a while. Knowing that as they grow up, you will have the ability to teach them, instilling thoughtfulness, consideration, and, of course, love, into their lives and souls.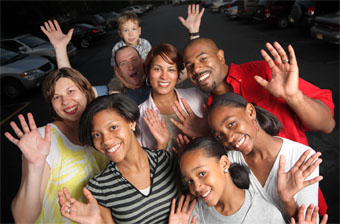 A good quality of life means that as you age, you don't have to worry about having enough money for your groceries and your housing. You are able to have a community of friends and family, not isolated in worry, debt and poverty. A good life includes a vibrant and sharing culture, in which we talk, have eye contact, argue and drink beer and coffee in real time with real people.
How much does this good quality of life cost?
When you add in housing, health care, child care, food, transportation, taxes and other necessities like your phone and internet, a very low-ball estimate is about $52,000 for a family with one adult and one child and $70,000 for a family with two adults and two kids. (And this doesn't include savings for retirement.)
In terms of wages, that is about two-and-a-half times the minimum wage for that single mom and her child, and about twice the minimum wage at full-time for both parents working with two kids. Here is the problem: The wage of the average worker is $25 an hour. That means that half of all workers make less than $25 an hour, which means that they are on the margins of insecurity, falling away from a good quality of life.
Could we in Washington state do something different and enable all citizens the ability to earn enough money for a good quality of life and be able to enjoy an peaceful retirement?
Of course. This universal good quality of life, adding up all households in our state, would cost about $225 billion a year. Our current state personal income is $350 billion. The problem is that with money migrating to the very top, the incomes of the middle class have been stagnant. That is no way to have a mutually beneficial and good and healthy quality of life.
This increasing insecurity is the product of conscious public policy decisions to act and not to act. For example, there is a law on the books for gradually increasing the wages of child care teachers. Right now these wages hover around $11 an hour, enabling a child care teacher to work her way deeper into poverty! And she will continue to do this, because the Legislature fails to fund the policy for gradually increasing wages which they voted into law in 2005.
Similarly, there is no constitutional prohibition against taxing the income of the very wealthy. By not taxing that income, the incentives encourage piling money on top of money for the already privileged, and create a feedback mechanism that encourages employers to push down wages for their workers. At the same time, public services, such as higher education, are starved for tax revenue and priced out of reach for middle class families.
There are numerous similar acts and omissions of public policy that undermine a good quality of life in our state. It is not enough to get depressed at the insecurity of our neighbors, our children, our parents or ourselves. It is not the natural order of things. We do have the power to create laws that insure elemental things like health care, education, retirement security, a balance of work and family.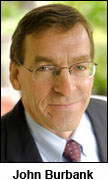 Legislators won't act if we cower in discontent and depression. We have to express ourselves and build a new reality, if not for ourselves, then at least for our kids and their kids. That's possible, in a democracy, after all.
---
John Burbank is the executive director and founder of the Economic Opportunity Institute in Seattle. John can be reached at john@eoionline.org.
WASHINGTON IS A UNION STATE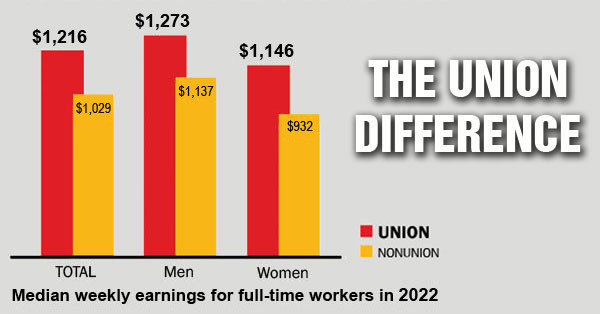 CHECK OUT THE UNION DIFFERENCE in Washington state: higher wages, affordable health and dental care, job and retirement security.
FIND OUT HOW TO JOIN TOGETHER with your co-workers to negotiate for better working conditions and respect on the job. Or go ahead and contact a union organizer today!