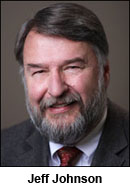 (June 23, 2015) — The following statement by Jeff Johnson, President of the Washington State Labor Council, AFL-CIO was distributed Tuesday:
Today, American workers suffered a huge loss with the Senate's 60-37 cloture vote to end debate on Fast Track, clearing the way for final passage of the Trade Promotion Authority bill. The president has already said that he will sign the bill before any other trade-related bill, such as Trade Adjustment Assistance, reaches him.
It is a great disappointment that Washington's two U.S. Senators, Patty Murray and Maria Cantwell, voted for Fast Track. Assurances that Trade Adjustment Assistance will eventually pass are not a fair exchange for fast-tracking trade agreements that continue to vanquish the middle class.
There's no doubt this is a day for celebration in corporate boardrooms around the country. They are one step closer to their goal of passing the Trans-Pacific Partnership, a deal that corporations bargained in secret over the past five years which sets up non-elected, non-democratic tribunals to determine the outcomes of disputes between corporations and governmental entities.
But the fight is not over. The TPP has always been what this debate was about. And we remain convinced that when the American public gets to see what has been negotiated in secret, they are not going to like it. The American people will not support a trade deal that creates more job loss, increases income inequality, and lowers labor and environmental standards.
It is time for "fair trade" agreements where the goal of trade is to grow broadly shared prosperity.