$100K per day, not an impasse, silent Cathy, 'no' Northwestern…
Monday, August 17, 2015
---
STATE GOVERNMENT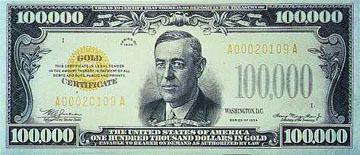 ► From AP — Inslee, lawmakers set to meet to discuss court sanctions — Gov. Jay Inslee is set to meet with legislative leaders on Monday to discuss how to address the Supreme Court sanctions announced last week over education funding. Last Thursday, a unanimous court said the state would be sanctioned $100,000 a day, until the state comes into compliance with the court's requirement for a full plan on education funding. The money will be put into a dedicated education account.
► In the Bellingham Herald — Court fines may not prompt quick school-funding fix in Olympia, leaders say — Key lawmakers said Friday that months of work may lie ahead before the Legislature can agree on a plan to address the most vexing issue raised in the McCleary school-funding lawsuit: the unconstitutional use of local school district levies to pay teacher and school employee salaries.
► In today's (Everett) Herald — Kids get a promise, not a plan (editorial) — With sincere appreciation for what the Legislature did accomplish this year, not just in education funding, but in transportation and other areas, work was left undone. Lawmakers might as well start earning that raise.
► In today's Seattle Times — DSHS employees rarely pay a price for failing to protect foster children — Over the past eight years, DSHS has been hit with scores of lawsuits, ultimately paying $166.4 million for personal-injury claims. Many of the most severely injured were children who were tortured, starved or raped. Some died. DSHS employees behind these failures rarely are punished, The Seattle Times has found.
---
LOCAL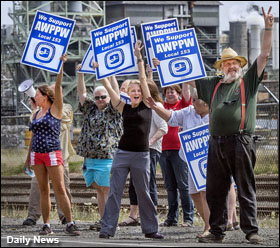 ► In the (Longview) Daily News — Union challenges Kapsone's impasse — AWPPW Vice President Greg Pallesen said the union filed new unfair labor practices charges with the NLRB on Friday, including a challenge of KapStone's declaration of an impasse, which paved the way for the company to put its latest contract offer into force. KapStone announced last week that it had reached an impasse with the union after more than 15 months of negotiations, federal mediation, threats of a strike and the union members' rejection of three contract offers.
► In the La Conner Weekly News — Protesters besiege Historical Museum — A presentation by Steve Sakuma, the recently retired CEO of Sakuma Brothers Farms, was overshadowed by around three dozen protestors and union representatives, who marched through La Conner to the Skagit County Historical Museum, demanding that Sakuma negotiate with farm workers.
► In the Spokesman-Review — Paid sick leave vote put on hold — A proposal to require employers to give their workers paid sick leave won't be considered by city leaders until after they approve city spending for next year — after the November election.
► In the (Aberdeen) Daily World — Displaced workers from Simpson Mill eligible for benefits — Those who lost jobs after the Simpson Lumber Company closed its mill in June are now eligible for occupational retraining and other benefits under the federal Trade Adjustment Assistance program.
► In today's News Tribune — Haggen to eliminate 27 stores, including 1 in Spanaway area — The grocer is closing 16 stores in California, five in Arizona, five in Oregon and one in Washington, its Spanaway-area store on Pacific Avenue.
► In today's Yakima H-R — Voting surge in Yakima's Latino districts has advocates upbeat — Residents in Yakima's two majority Latino districts cast far more ballots in the August primary than they did two years ago, an analysis of voting records shows.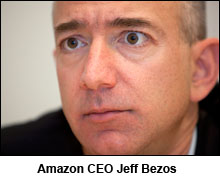 ► In the NY Times — Inside Amazon: Wrestling big ideas in a bruising workplace — The company is conducting a little-known experiment in how far it can push white-collar workers, redrawing the boundaries of what is acceptable. More than 100 current and former Amazonians describe how they tried to reconcile the sometimes-punishing aspects of their workplace with what many called its thrilling power to create.
---
BOEING
► In the Seattle Times — Analysis: Boeing jobs threat over Ex-Im Bank stalemate isn't all bluster — Boeing and other U.S. corporations could readily tap into foreign export credit agencies for financial support of their sales — at the cost of U.S. jobs. That's because other countries are less restrictive in doling out export credit than the U.S.
► In today's Seattle Times — Congress must reauthorize Ex-Im Bank to retain Wash. state's businesses (editorial) — Misguided lawmakers have blocked Congress from voting on reauthorization even though the measure has enough support to pass. This political grandstanding led to the bank's charter expiring June 30.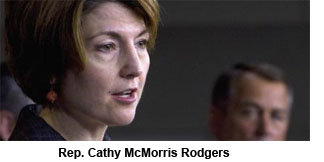 EDITOR'S NOTE — What's missing from this editorial is calling out the Republican Party's House leaders for blocking the vote — specifically, the highest ranking woman in that party who serves as Chair of the Republican Conference. She's from our state, but has shown no leadership on this issue. We're looking at you, Shutdown Cathy. Are you unwilling to jeopardize your leadership position by taking on your wrongheaded Tea Party colleagues and fighting for something important to your state?
---
CAMPAIGN 2016
► In the Washington Post — Clinton wins backing of Machinists union, with labor split over Democratic contest — Hillary Rodham Clinton picked up an endorsement Friday from the International Association of Machinists and Aerospace Workers, the third union to weigh in on a Democratic primary fight in which labor finds itself divided.
► From Reuters — Clinton points to Social Security changes in AFL-CIO questionnaire — Hillary Clinton has told the AFL-CIO she wants to improve Social Security benefits for women and lower-income seniors, offering a glimpse of the Democratic presidential front-runner's thinking on a topic she has rarely addressed on the campaign trail.
► In today's NY Times — Republicans against retirement (by Paul Krugman) — Why have most Republican candidates vowed to limit Social Security? Because they really answer to the relatively few people who oppose it.
► From Politico — Scott Walker struggles for the Iowa prize — After seven months as the clear favorite to win this first-in-the-nation caucus state, the Wisconsin governor is suddenly sinking in the polls — overtaken by the summer's massive anti-establishment wave and at risk of losing his grip.
---
NATIONAL

► BREAKING from Bloomberg — Northwestern football players cannot form a union, NLRB rules — Northwestern University football players cannot form a union, the National Labor Relations Board ruled, overturning a March 2014 decision and ending the players' bid to change the college sports landscape.

► From Politico — Poll: Americans' view of labor unions improving — Approval of unions jumped to 58 percent this year, an increase of five percentage points from 2014, though still well below the 75 percent organized labor enjoyed in the early 1950s but greater than the 48 percent who approved in 2009 in the grips of the recession.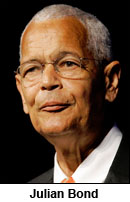 ► In today's NY Times — Julian Bond, former NAACP chairman and civil rights leader, dies at 75 — Julian Bond, a charismatic figure of the 1960s civil rights movement, a lightning rod of the anti-Vietnam War campaign and a lifelong champion of equal rights, notably as chairman of the N.A.A.C.P., died on Saturday night.
► From PR News — Labor supporters await judge's decision in Kentucky's fight against county-based Right to Work push — Labor supporters around the country are anxiously awaiting a Kentucky judge's decision on what many believe will be a historic lawsuit.
► In today's LA Times — A minimum wage arms race has broken out in the Bay Area — The push for a $15 hourly wage has made strides nationwide, beginning in Seattle. Los Angeles city and county recently approved the phased-in wage. And a New York state wage board has recommended that fast-food workers edge up to the target. But the changes have come particularly fast to the liberal Bay Area, now known for the highest cost of living in the nation.
► From Pacific Standard — The future of work: Labor law must catch up (by Richard Trumka and Craig Becker) — American workers will continue to become more productive as the digital revolution advances. But United States labor law must be reconstructed to recognize changes in work and the employment relationship and to once again effectively permit workers to organize and designate representatives to bargain with their employers. Otherwise, workers will not share the increased income generated by their productivity, ultimately threatening economic growth.
---
BUY UNION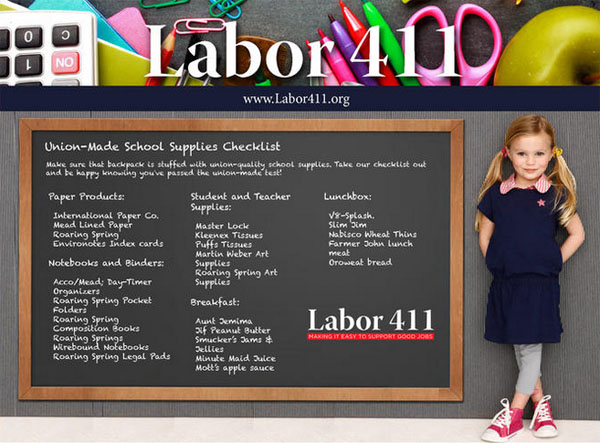 ► From AFL-CIO Now — Union-made school supplies checklist — Make sure that backpack is stuffed with union-quality school supplies. Take our checklist out and be happy knowing you've passed the union-made test!
---
The Stand posts links to Washington state and national news of interest every weekday morning by 10 a.m.
Short URL: https://www.thestand.org/?p=42811
Posted by
David Groves
on Aug 17 2015. Filed under
DAILY LINKS
. You can follow any responses to this entry through the
RSS 2.0
. Both comments and pings are currently closed.