Carbon limits, Eyman charges, Walker 'still a disgrace'…
Tuesday, September 22, 2015
---
STATE GOVERNMENT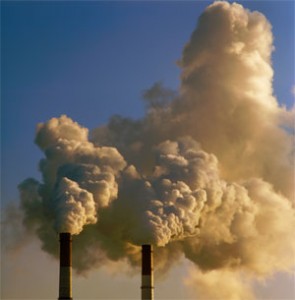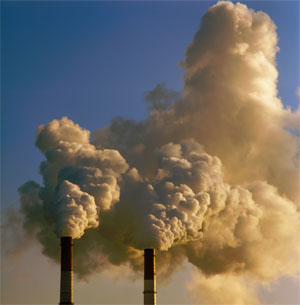 ► From AP — Washington state to write new rule to limit carbon pollution — The state Department of Ecology on Monday proposed capping greenhouse gases from the state's 35 largest emitters, rolling out a new rule-making process months after Gov. Jay Inslee failed to get legislation passed on his ambitious cap-and-trade plan. The agency began writing a rule to limit — and reduce over time — the amount of heat-trapping gases from the state's largest industrial facilities, including power plants, refineries and landfills.
► From Slog — Department of Ecology has started figuring out how to cap carbon emissions because the Legislature couldn't (by Sydney Brownstone) — Washington State's Department of Ecology is doing something that's never been done before. In the absence of state legislators passing sane climate policies, Ecology is pursuing a rule to cap greenhouse gas emissions.
► In today's Bellingham Herald — New greenhouse gas limits could affect 6 Whatcom plants
► In today's (Longview) Daily News — New carbon cap will hit four Cowlitz County facilities
► In today's Seattle Times — State's first charter school was overpaid $200,000 — First Place Scholars, the state's first charter school, got more state money than it should have after providing inaccurate information, says the audit, part of an investigation that began last year when the school was put on probation.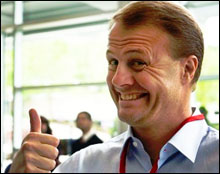 ► In today's Seattle Times — Eyman received secret payments from signature firm, PDC says — With voters set to pass judgment on his latest anti-tax initiative, Tim Eyman is facing new charges he received secret payments from a paid-signature-gathering firm and illegally used campaign money for personal expenses. A 224-page report issued Monday by staff of the state Public Disclosure Commission accuses Eyman of violating multiple campaign laws through a complex scheme to conceal money shuffled between two initiative campaigns in 2012.
ALSO see coverage in today's (Everett) Herald, (Tacoma) News Tribune, and (Spokane) Spokesman-Review.
► From AP — House picks Hans Dunshee as new budget writer — The long-time chair of the Capital Budget Committee replaces the previous budget chair, Rep. Ross Hunter, who left to become director of the state's Department of Early Learning.
► In today's Olympian — State Commissioner of Public Lands will run for third term
---
BOEING
► In the P.S. Business Journal — China, Russia near deal to build wide-body jets, compete with Boeing — China and Russia are close to signing an agreement to develop a wide-body airliner before the end of the year — a move that could take China a step closer to competing with Boeing. Russia's state-controlled United Aircraft Corp. and state-controlled Commercial Aircraft Corp of China Ltd. have been considering the joint development of the jet since May 2014.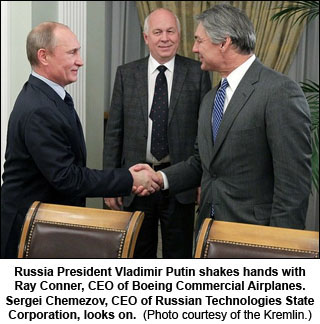 EDITOR'S NOTE — The picture at right is from when Boeing decided to shift engineering jobs to Russia, part of its ongoing strategy to outsource the development and design of new aircraft to other countries — including some with very questionable human-rights records that actively oppose democracy — in hopes that they will order more Boeing jets. What could possibly go wrong?!
---
LOCAL
► In today's News tribune — Tacoma council nearing vote on whether to keep TPU director — Tacoma's highest paid city employee could find out today if he will keep his job. The Tacoma City Council is scheduled to vote on the reconfirmation of Tacoma Public Utilities Director Bill Gaines… The Pierce County Central Labor Council is rallying members to attend Tuesday's council meeting in hopes the council will decline to reconfirm Gaines.
TAKE A STAND! — Attend this meeting starting today at 5 p.m. at City Hall, 747 Market St. Click for details.
► In today's News Tribune — Activists block streets around Tacoma detention center to protest deportations, detention — About 60 protesters gathered Monday outside the federal immigration detention facility on the Tacoma Tideflats, and blocked streets there to prevent deportations.
► In today's Tri-City Herald — Hanford workers before 1986 most likely to have beryllium disease — Hanford workers most likely to have chronic beryllium disease worked at the nuclear reservation when beryllium was still being used in fuel rods, a practice that stopped in 1986, according to a new study.
---
CAMPAIGN 2016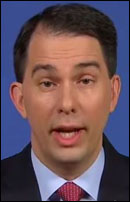 ► From The Hill — AFL-CIO's Trumka: Walker is 'still a disgrace' — "Scott Walker is still a disgrace, just no longer national," AFL-CIO President Richard Trumka said in a one-sentence statement after news broke that Walker was going to announce he is ending his 2016 campaign.
► In today's Washington Post — Did Scott Walker bow out because people don't hate unions as much as he thought? — Walker's signature policy accomplishment — fighting unions — didn't resonate as much with Republican primary voters as it had with the conservative intelligentsia.
EDITOR'S NOTE — That's a thing?
► From Huffington Post — Hillary Clinton scores another big union endorsement — The United Brotherhood of Carpenters and Joiners of America is throwing its support to Clinton.
► From Politico — Sanders blasts Congress for ignoring its own workforce — Sen. Bernie Sanders blasted his fellow lawmakers on Tuesday for looking the other way as contract workers on its payroll struggle to make ends meet.
---
HEALTH CARE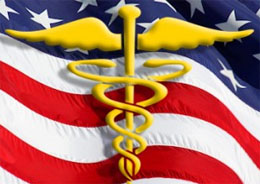 ► In today's LA Times — Healthcare costs rise again, and the burden continues to shift to workers — Workers saw their out-of-pocket medical costs jump again this year, as the average deductible for an employer-provided health plan surged nearly 9% in 2015 to more than $1,000, a major new survey of employers shows. The annual increase, though lower than in previous years', far outpaced wage growth and overall inflation and marked the continuation of a trend that in just a few years has dramatically shifted healthcare costs to workers.
► In today's NY Times — Health insurers push for mergers, play down antitrust concerns — The chief executives of two of the nation's largest health insurance companies are to tell Congress on Tuesday that consumers would benefit if the federal government approves their plans to acquire two other big insurers. But Consumers Union expressed doubts.
► From The Hill — ACA sign-ups swell to 17.6 million — The newest figure, which is based on national survey data, shows that 1.2 million more people had signed up for healthcare over the last five years than previously thought.
---
FEDERAL GOVERNMENT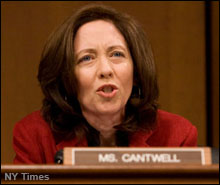 ► In today's NY Times — Senate Democrats to unveil climate change bill — Senate Democratic leaders on Tuesday plan to unveil a measure intended to signal their full-throated support of President Obama's aggressive climate change agenda to 2016 voters and to the rest of the world. The Democrats hope that the bill, sponsored by Sen. Maria Cantwell (D-Wash.), the top Democrat on the Senate Energy Committee, will demonstrate a new unity for the party on energy and climate change, and define Democrats' approach to global warming policy in the coming years.
---
NATIONAL
► In today's Tri-City Herald — American men haven't gotten a real pay raise in 40 years (by Matt O'Brien) — Once upon a time, American men used to get something called a "raise." That is when your employer would actually pay you more money… The typical male worker actually saw his after-inflation pay fall between 1973 and 2014. What is four lost decades between friends?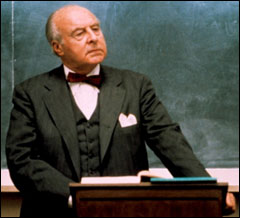 ► In the L.A. Times — Why business school profs back a paid-leave policy — A leading Democratic proposal for a national required paid-leave policy is getting some unlikely supporters: business school professors who teach the future corporate leaders of the world. More than 200 faculty members, many of whom work at the country's most elite business schools, signed a letter of support for the Family and Medical Insurance Leave Act. The business academicians write:

"Sound business practices, data from other countries, our own research with employers, employees and organizations, and our experiences teaching the business leaders of tomorrow compel our conclusion that the United States must adopt a national paid family and medical leave policy."
► From AFL-CIO Now — National Voter Registration Day is a civic duty (by Michael Davis) — Marginalized poor and minority communities are seen as outcasts in the political landscape. Through the collective voice and protections offered by labor unions, young workers and millennials are standing together with other Americans to claim their basic right to vote.
---
POPE'S VISIT
► From The Hill — Pope Francis set to land in Washington, D.C. — Pope Francis will arrive in Washington, D.C., on Tuesday for a historic visit that the White House hopes highlights its common causes with the popular pontiff.
► From the AFL-CIO — AFL-CIO: Welcome Pope Francis
► From The Onion — House lawmakers brainstorming some good things to say about poor people before meeting Pope Francis — House Speaker John Boehner (R-Ohio):
Boy, this is hard. The bottom line is that we can't say anything that will come back to bite us later, like implying that they're in need of assistance or that they deserve better. Let's just scrape together a sentence or two vaguely praising them and then we can move on to something much more comfortable, like abortion.
---
The Stand posts links to Washington state and national news of interest every weekday morning by 10 a.m.
Short URL: https://www.thestand.org/?p=43610
Posted by
David Groves
on Sep 22 2015. Filed under
DAILY LINKS
. You can follow any responses to this entry through the
RSS 2.0
. Both comments and pings are currently closed.