TPP deal, GEO deal, Boeing's China deal…
Monday, October 5, 2015
---
YOUR CIVIC DUTY
► TODAY is the last day to register online to vote in next month's election. You can register here is you have a Washington state ID or driver's license, or you can register in person up until Oct. 26 at an Elections Department office near you.
---
TRANS-PACIFIC PARTNERSHIP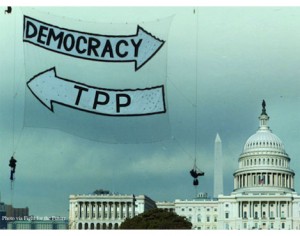 ► From AP — Deal reached on giant 12-nation trade deal — Negotiators from the U.S., Japan and 10 Pacific Rim nations on Monday cinched the biggest trade pact in history… U.S. lawmakers will soon be closely scrutinizing the details of the agreement. A vote is likely months away, next February at the earliest – and perhaps later if Obama waits for the last details to be ironed out before he gives Congress the legally mandated 90-days notice that he intends to sign it.
ALSO TODAY at The Stand — Climate march, TPP protest Oct. 14 in Seattle
► In today's NY Times — TPP trade deal is reached — Its full 30-chapter text will not be available for perhaps a month, but labor unions, environmentalists and liberal activists are poised to argue that the agreement favors big business over workers and environmental protection.
► From The Hill — Sanders blasts 'disastrous' Obama trade deal — Sen. Bernie Sanders (I-Vt.) said the TPP will lead to the loss of U.S. jobs, adding he was "disappointed but not surprised" by the decision to complete it.
► In the Seattle Times — Korean trade pact a reality lesson — More than three years since the South Korea-United States Free Trade Agreement came into effect, the results are mixed. American exports rose to a record $44.5 billion last year, up 6.8 percent from 2013. Yet the U.S. trade deficit with Seoul is at record levels, too. State exports to that nation have actually fallen during the past three years even as they have risen overall nationally.
---
LOCAL
► In the Seattle Times — Bid to unionize Uber, Lyft advances — A proposal that would help independent-contractor drivers for app-based ride-service companies passed a Seattle City Council committee Friday with a 7-0 vote.
ALSO at The Stand — Support for-hire drivers' rights in Seattle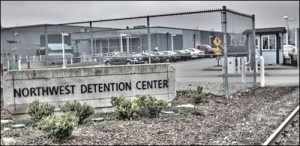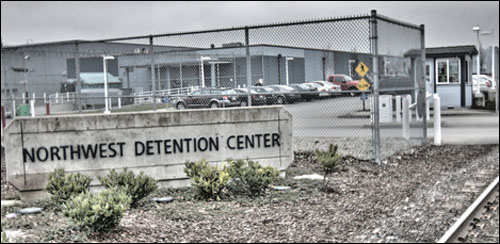 ► In the News Tribune — GEO contract means green light for Tideflats immigration detention center — After months of negotiations, the center housing immigrant detainees on the Tacoma Tideflats has gotten a new federal contract. The GEO Group owns and operates the 1,575-bed Northwest Detention Center, which it has run for U.S. Immigration and Customs Enforcement since 2005. Its contract with ICE ended in April and had been temporarily extended multiple times as negotiations continued. On Thursday, GEO posted a release on its website, stating that a new contract had been finalized, for nine years and six months, including renewals.
► In the P.S. Business Journal — Haggen hammers out sales agreement for 36 stores — Haggen officials said Monday morning it has begun the process of selling at least 36 stores. None of those locations, though, are in Oregon or Washington.
► In the Spokesman-Review — Election preview: Spokane Proposition 1, the Worker Bill of Rights — The measure is a four-pronged proposition that would amend the city charter to require large employers to pay workers a "family wage," ensure equal pay for equal work regardless of gender or race and add protections against termination. The measure would make the rights of corporations secondary to people's rights.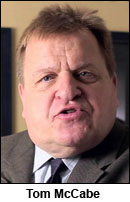 ► In the News Tribune — Olympia's Freedom Foundation has unions in its sights — An Olympia-based conservative group is targeting unions — especially SEIU — on multiple fronts. Foundation CEO Tom McCabe took the helm nearly two years ago and brought an aggressive mentality from a previous job leading attacks on Democrats at the big-spending state home builders' association.
► In the (Everett) Herald — Former county ombudsman John Koster files $950K claim — John Koster is seeking nearly a million dollars in damages from Snohomish County over his abrupt ouster last year as ombudsman after he sent a fundraising letter critical of union leaders on behalf of the Freedom Foundation.
---
BOEING
► From KPLU — Washington Aerospace Summit will focus on issues such as Ex-Im Bank renewal — Washington aerospace businesses are meeting this week in Spokane for an annual statewide summit, where they are planning to talk about some of the industry's most pressing issues, including reauthorization of the Export-Import Bank.

► In the St. Louis Post-Dispatch — Boeing helps create in eventual rival in China — Boeing knows how to make airplanes. China wants to learn. It must have been with some trepidation, then, that the aircraft giant announced plans for a factory in the Asian nation. The plant, described as a completion center for the Boeing 737, was part of a deal to sell 300 planes to Chinese airlines and leasing companies. Workers there will install carpet, seats and other interior components. It is a major departure for Boeing. The company had previously bought components and subassemblies from foreign suppliers, but kept assembly work in the U.S.
---
STATE GOVERNMENT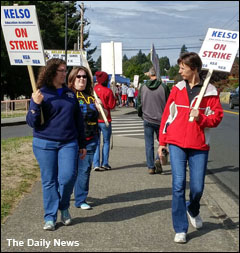 ► In the (Longview) Daily News — Four Washington teacher strikes happened this year. Why? — Teacher supporters say the state's first cost-of-living increase in six years propelled teachers to ask for more money, believing the state and districts could afford it. Strike opponents claim teachers wanted a larger chunk of state money intended for other educational purposes because they worried that their local bargaining power may be clipped in the future. And both sides agree that new school requirements, such as new learning standards and a new state test, burdened teachers with more work, making them demand higher pay.
► In today's (Everett) Herald — Lawmakers seek input on education funding in Everett on Tuesday — Lawmakers are hoping parents, teachers and taxpayers will offer their ideas on how the state can meet its constitutional mandate to cover the cost of basic education. The two-hour forum will begin at 5 p.m. in the Everett School District offices at 3900 Broadway.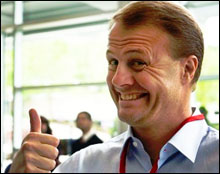 ► In Sunday's (Everett) Herald — PDC calls Eyman's violations serious — The agency has urged state Attorney General Bob Ferguson to throw the book at the state's ubiquitous initiative entrepreneur. "(Eyman's)  actions and operations appear to have been an intentional (flouting) of campaign finance and disclosure laws, laws which were enacted by the voters to put a stop to conduct such as this," commissioner Anne Levinson read from her unanimously approved motion.
► In the Seattle Times — Heirs of Eyman donor have 'great concern' about use of funds — The family of a man who bequeathed more than $300,000 for Tim Eyman's anti-tax initiatives in his will is upset with allegations Eyman misused initiative donations for personal benefit.
► In the Olympian — Audit finds Washington state overpaid private firefighters in 2014 contract — While the amount the state overpaid — about $9,000 — was subsequently repaid by the private contractor, the audit finding highlights the pressure on the state's largest wildland firefighting agency to respond quickly to fires while also ensuring that all proper procedures are followed.
► In the (Longview) Daily News — PCOs nominate candidates for House seat vacated by Takko — Democratic precinct officers nominated Jim Sayce, J.D. Rossetti and Tiffany Turner to replace 19th District Rep. Dean Takko.
► In the (Everett) Herald — Medicaid's nursing home wage rates unfairly based on location (by Brendan Williams) — In effect, for Medicare wage purposes, the Obama Administration treats expensive Anacortes as having lower caregiver wages than, say, Omak or, for that matter, any other small town you can name outside Skagit County. This will worsen the situation created by Medicaid shortfalls and chronic state underfunding.
---
FEDERAL GOVERNMENT
► In today's NY Times — The biggest questions awaiting the Supreme Court — The court's new term, which starts Monday, will jump right back into high-profile constitutional battles like voting rights, affirmative action and the death penalty, as well as a new attack on public-sector labor unions.
► From Politico — Obama vs. teachers' unions: It's still on — With the possible exception of trade, education is the issue where Obama has veered farthest from his liberal base… By choosing John B. King Jr. to succeed Arne Duncan, the president is signaling that he cares more about continuing those fights — for higher standards, for charter schools, for standardized testing — than healing wounds or papering over differences within his party before the 2016 election.
---
CAMPAIGN 2016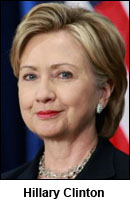 ► From AP — Clinton wins endorsement of National Education Association — Hillary Rodham Clinton was endorsed Saturday by the National Education Association, the nation's largest labor union. With 3 million members, the NEA's support will help Clinton in her primary bid against Vermont Sen. Bernie Sanders, who has galvanized liberal Democrats and announced this week he had raised nearly as much money as Clinton during the past three months.
► In the NY Times — Firefighters' union backs away from endorsement of Hillary Clinton — The International Association of Fire Fighters, one of the country's more politically powerful unions, has abandoned its initial plans to endorse Hillary Rodham Clinton for president, according to union sources.
► In the CSM — Bernie Sanders nets $26 million: a new kind of fundraising? — The $26 million Bernie Sanders raised this quarter came from 650,000 donors who each contributed an average of $30, the Democratic presidential candidate says.
► From CBS News — Joe Biden could decide presidential run in the next week — Vice President Joe Biden is nearing a decision on whether to run for president, and it could come as early as within the next seven to 10 days, sources say.
► From The Hill — Report: Koch brothers taking 'serious look' at Fiorina — Billionaire industrialists Charles and David Koch are taking a "serious look" at GOP presidential candidate Carly Fiorina, Reuters reports, citing unidentified sources close to the megadonors.
---
The Stand posts links to Washington state and national news of interest every weekday morning by 10 a.m.
WASHINGTON IS A UNION STATE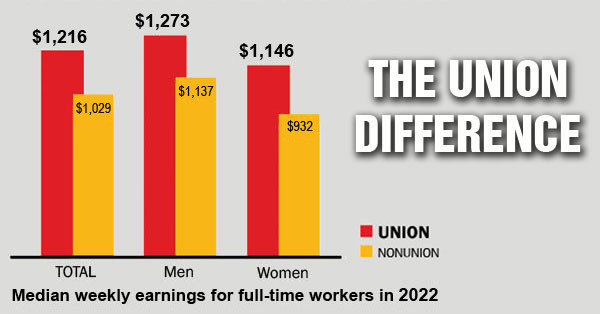 CHECK OUT THE UNION DIFFERENCE in Washington state: higher wages, affordable health and dental care, job and retirement security.
FIND OUT HOW TO JOIN TOGETHER with your co-workers to negotiate for better working conditions and respect on the job. Or go ahead and contact a union organizer today!