TPP at last, elated Eyman, killing the Cadillac…
Thursday, November 5, 2015
---
TRANS-PACIFIC PARTNERSHIP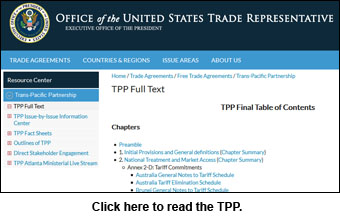 ► From Reuters — U.S. finally reveals specifics of massive trade deal — The long-awaited text of a landmark U.S.-backed Pacific trade deal was released on Thursday, revealing the details of a pact aimed at freeing up commerce in 40 percent of the world's economy but criticized for its opacity. The deal does not include measures demanded by some U.S. lawmakers to punish currency manipulation with trade sanctions.
ALSO TODAY at The Stand — TPP finally released: Will it help or harm people? (joint statement by WSLC President Jeff Johnson and Secretary Treasurer Lynne Dodson)
► From AFL-CIO Now — "The hardworking families of the AFL-CIO will join with our allies to defeat the TPP," says Trumka — Says the AFL-CIO president:
We will be examining the text line by line in the coming days to understand the deal's full implications for working people in every sector from manufacturing and agriculture to public and private services. But from what we have already seen, it is clear that the threats of this expansive new agreement outweigh its benefits—for good jobs, for democracy, for affordable medicines, for consumer safety and for the environment.
► In today's Washington Post — The battle over Obama's trade deal has officially arrived — The president and his top aides are preparing a public relations blitz in the coming weeks to sell the specifics of the deal to the public, with Obama highlighting the economic and foreign policy implications during a trip to Asia later this month.
► From Bloomberg — Tech, banking, farming are are U.S. winners in Asia trade deal — The agreement standardizes rules of origin for products made in any TPP country, as the NAFTA did for the U.S., Canada and Mexico, meaning that a product made in any of the member countries is treated as a domestic product for trade purposes.
► In today's NY Times — In TPP, Vietnam agrees to U.S. terms on labor rights — The Communist government in Vietnam has agreed to American terms to grant potentially far-reaching labor rights to the country's workers, including the freedom to unionize and to strike, in return for expanded trade between the former adversaries, according to the newly released text of the TPP.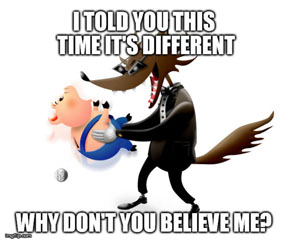 EDITOR'S NOTE — For decades, the U.S. government has failed to enforce the weak labor standards in previous agreements, so it's hard to believe that will suddenly change, especially after the Obama administration has relaxed human trafficking and slavery standards so Malaysia could join the TPP.
► From the NW Labor Press — Sen. Jeff Merkley won't be voting for the Trans-Pacific deal — At the Oregon AFL-CIO Convention, he explained why he opposes it: American workers used to benefit from a "virtuous cycle" in which rising wages fueled greater consumer buying power, which added jobs and led to rising wages.
---
ELECTION 2015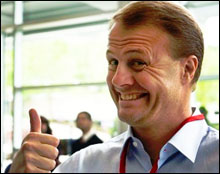 ► In today's (Everett) Herald — "Absolutely elated" Eyman celebrates initiative's success — Eyman celebrated this political touchdown with a little extra step in his victory dance. He obviously enjoyed repelling foes who contended the measure amounted to blackmailing lawmakers with the loss of billions of sales tax dollars for schools and state programs if they didn't pass the tax-limiting constitutional amendment.
► In today's Seattle Times — Opponents of Eyman's anti-tax measure considering court action — Attorney Paul Lawrence said the initiative violates the state's single-subject rule for ballot measures, and amounts to an effort to amend the constitution, "which is something you can't do through the initiative process."
► In today's Spokesman-Review — Supreme Court should quickly take up case on legality of I-1366 (editorial) — The Supreme Court should take up the inevitable challenge as soon as possible. Would it really allow revenue to be hamstrung while at the same time expecting the McCleary decision to be followed?
► In today's News Tribune — $15 wage supporters undecided on second try in Tacoma — Backers of a $15-an-hour minimum wage for Tacoma workers say they'll be rethinking their campaign in the near future after voters Tuesday approved a phased-in $12 minimum instead.
► In today's Olympian — Washington state gas tax to increase despite voters' thumbs down — The "advisory" vote is nonbinding and won't stop the state gas tax by rising 11.9 cents per gallon, as the Legislature approved last summer. In fact, a 7-cent jump has already taken effect, with 4.9 cents to be added next July.
---
STATE GOVERNMENT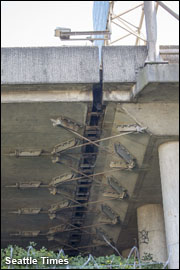 ► In today's Seattle Times — I-5 traffic jam linked to 'huge backlog' of state maintenance delays — The state's failure to modernize 50-year-old expansion joints on Interstate 5 came back to bite Seattle motorists Wednesday morning, when emergency repairs snarled traffic from the West Seattle Bridge back to Lynnwood. Wednesday's mess follows a similar incident on May 29, 2014, when a dangling chain from a truck pulled up an old joint cover, also on southbound I-5 in the Sodo area, triggering a 10-mile backup.
► In today's Seattle Times — Restaurant group supports increasing state's minimum wage — In an indication of how much traction the minimum wage movement has gained statewide, the Washington Restaurant Association, which has opposed immediate citywide minimum wage hikes to $15, said Thursday it now actively supports raising the state's minimum wage.
EDITOR'S NOTE — This is not a case of the right-wing WRA "seeing the light." Some believe they will file an initiative in 2016 that would gradually raise the state minimum wage to $12 over several years — at a pace not much faster than would happen anyway without an initiative — BUT the measure would also repeal all cities' minimum wage increases above that amount and block them from establishing higher local minimum wages.
► In today's Spokesman-Review — Meeting to discuss carbon reduction plan's impact on Washington manufacturing — The United Steelworkers Local 338 will hold a townhall meeting Saturday to discuss pending climate legislation and how it might impact manufacturing jobs in Washington. The event runs from 9 a.m. to noon at the Union Hall, 14015 E. Trent Ave., Spokane Valley. A speaker from the Department of Ecology will present an overview of Gov. Jay Inslee's proposed carbon reduction regulations.
---
LOCAL
► From the NW Labor Press — At Longview paper mill, strike is over, but dispute continues — The strike at the Kapstone paper mill and box plant in Longview, Washington, ended Sept. 8 after 12 days, but there's still no contract between the company and the AWPPW. Union vice president Greg Pallesen says he wouldn't be surprised if Kapstone locks out AWPPW members before the end of the year.
---
BOEING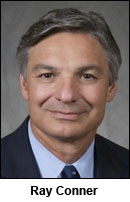 ► In today's P.S. Business Journal — Airplanes CEO: Without Ex-Im, Boeing would have struggled through the recession — Boeing Commercial Airplanes CEO Ray Conner said the support from Ex-Im was critical during that period. Boeing production continued unabated during the recession, while other factories across the nation were closing their doors. That helped protect the Puget Sound region from being as hard-hit as other cities across the country.
► From Bloomberg — Boeing, GE would be blocked from Ex-Im loans in amendment — That proposal, by Florida Republican Curt Clawson, would allow the bank's programs to benefit only small businesses.
► In today's Seattle Times — Businesses languishing without Ex-Im Bank; Congress, reauthorize it (editorial) — Those amendments are more attempts to dismantle an agency that was operating just fine until conservative lawmakers turned it into a wedge issue.
---
FEDERAL GOVERNMENT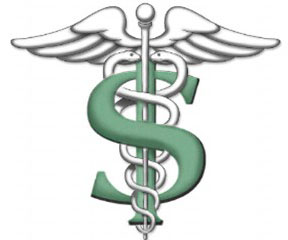 ► From the NW Labor Press — Bipartisan push to kill ACA's 'Cadillac tax' — Union employers can't wait until it is imposed in 2018 to worry about it. They pay for health benefits under multi-year union contracts that are already being negotiated. How to avoid the Cadillac tax was a big factor in the tough bargaining that nearly led to an ILWU West Coast port shutdown. In Longview, Washington, 800 paper mill workers struck for 12 days last month after their employer, Kapstone, imposed health benefit cuts in the name of avoiding the tax… The AFL-CIO points to signs that the Cadillac tax is losing support. Democratic presidential candidates Bernie Sanders and Hillary Clinton are in favor of repeal. So is Republican presidential candidate — and newly installed House Speaker — Paul Ryan.
► From Huffington Post — Elizabeth Warren wants to make up missing Social Security increase — Arguing that the government's measurement of inflation is wrong, Sen. Warren's office said her bill would give seniors and veterans a one-time lump sum of about $580, or roughly 3.9 percent of their annual benefits.
ALSO TODAY at The Stand — "Seniors Before CEOs" would boost Social Security COLAs (by John Burbank)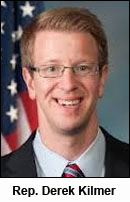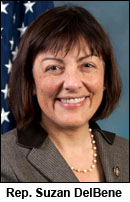 ► In today's NY Times — Democrats undermine efforts to protect retirement savers (editorial) — Forty-seven House Democrats are threatening to derail the Obama administration's effort to protect Americans from retirement advisers who put their own interest in earning commissions above their clients' need for expert advice. They are asking for a delay in the rule-making process… The request is disingenuous. If granted, it would interrupt this process and very likely make it impossible to finalize the rules before the end of 2016, leaving the next administration to grapple with them anew.
EDITOR'S NOTE — Among the Democratic House members seeking the delay are Washington Reps. Suzan DelBene and Derek Kilmer,
► From The Hill — House kills proposed gas tax hike — Democrats complained that the GOP's move to avoid a vote on the tax, which directly funds transportation projects, flies in the face of new Speaker Paul Ryan's (R-Wis.) promise for more open legislative debates.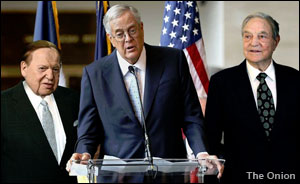 ► From the Onion — Wealthiest Americans ominously remind nation they could easily drop another $10 on elections — Said casino magnate Sheldon Adelson: "Trust me, we've got plenty to throw around, so it really wouldn't be a problem. We could spread it around a bunch of congressional races, or, heck, we could put it all on one presidential candidate—it doesn't really affect us much either way. Why don't we toss in a billion right now just to give you a taste?"
► NOT from the Onion, but real live news from TPM — Carson doubles down, plus space aliens — Republican presidential candidate Ben Carson confirms he believes the Egyptian pyramids were not built as funerary monuments but in fact were built by the biblical Joseph, when serving as Pharoah's Prime Minister, to store grain. He added, "And when you look at the way that the pyramids are made, with many chambers that are hermetically sealed, they'd have to be that way for various reasons. And various of scientists have said, 'well, you know there were alien beings that came down and they have special knowledge and that's how-' you know, it doesn't require an alien being when God is with you."
EDITOR'S NOTE — Carson has surged into the lead of the GOP race.
---
NATIONAL
► In the USA Today — Fast-food workers plan new strike, aim to sway election — Fast-food workers, already a potent political force, are planning their largest nationwide strike yet next week and this time will leverage their crusade for a $15-an-hour wage in a bid to sway the 2016 presidential election.
► From Think Progress — The people who do the most vital jobs only earn poverty wages — Tolanda Barnette is one of the millions of people who go to work everyday and care for the country's youngest citizens. As more and more children live in families where all the adults hold jobs, the work they do has become even more vital. Yet their pay is outrageously low.
► In today's Washington Post — America's white working class is a dying breed (by Harold Meyerson) — The white working class's loss of jobs and incomes was spurred by its loss of power: The nearly complete deunionization of the private sector left those workers with no way to bargain for better pensions or pay. The doctrine of maximizing shareholder value, which corporations began to adopt in the '80s, most commonly meant minimizing worker pay and benefits, hiring from temp agencies and eliminating programs to increase employee skills.
---
The Stand posts links to Washington state and national news of interest every weekday morning by 10 a.m.
WASHINGTON IS A UNION STATE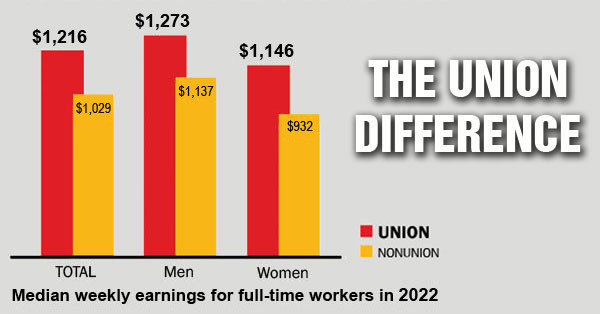 CHECK OUT THE UNION DIFFERENCE in Washington state: higher wages, affordable health and dental care, job and retirement security.
FIND OUT HOW TO JOIN TOGETHER with your co-workers to negotiate for better working conditions and respect on the job. Or go ahead and contact a union organizer today!